Jon Jones: Is he the real deal? I'm not so sure
They hype wasn't just hype. Dude really is that good. Normally I would want a fight to last a lot longer than this in a heavyweight division but was happy to see this one end so quickly because I have a general lack of respect of Ciryl Gane because I find him to be one of the most boring heavyweight MMA fighters of all time.
Ciryl's gameplan might be an effective one as far as getting W's are concerned but as far as being entertaining to watch is concerned he is one of the worst in the business. He rarely goes on the offensive and simply counter-attacks while almost always working in a backing up position. Is this effective? Yes it is and this is especially true if you are against an opponent that isn't terribly well-known for having great cardio. Ciryl's cardio is exceptional and therefore it almost feels as though he is waiting and anticipating for his opponent to run out of steam from trying to chase down his big ass for 25 minutes.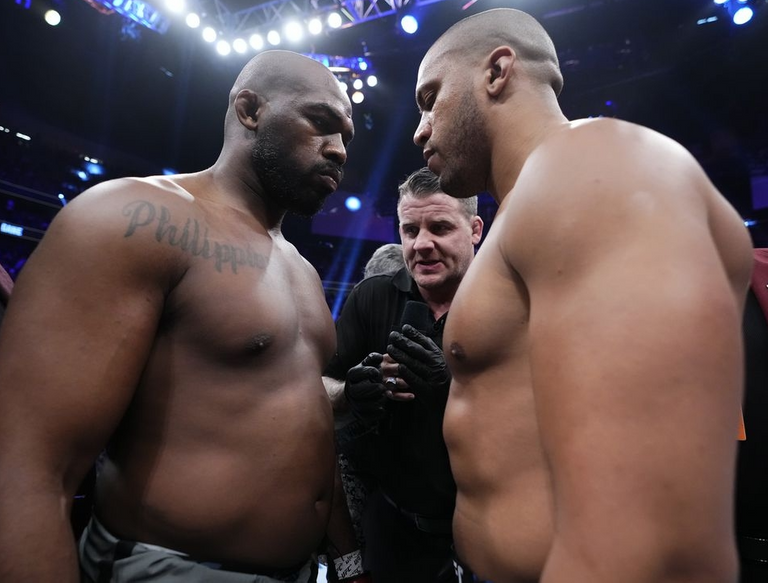 src
Trying to "out-cardio" Jon Jones is something that not very many people over 225lbs have even a little bit of a shot at though and this gameplan wasn't going to work. I think that Ciryl knew this going into the fight because Jones isn't going to stand back and pace you around the octagon waiting for some sort of feigned jab to put you down in one shot.
Jones also isn't at all afraid to work on the ground and perhaps a lot of this comes from his extensive time spent in the light heavyweight division.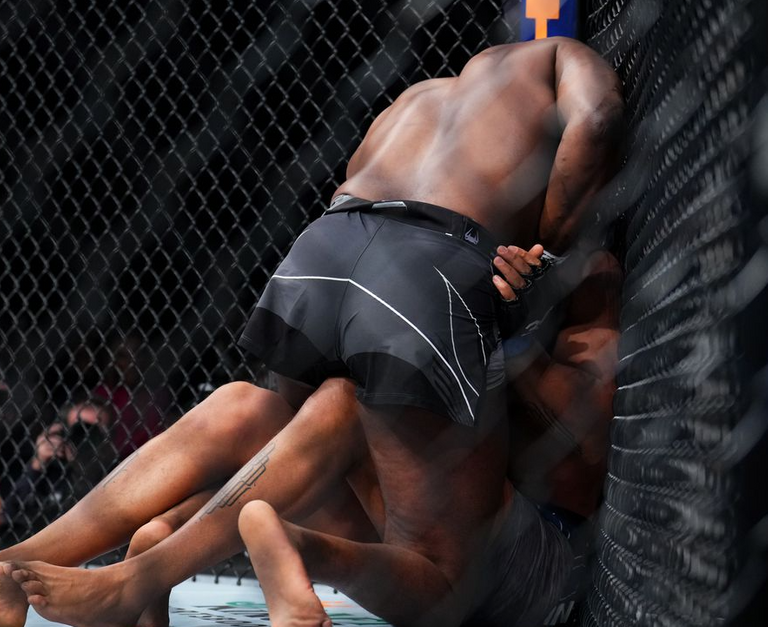 src
It was exactly this sort of strategy that lead to Jones putting a quick end to the fight in just over 2 minutes. I would have liked to see the fight go on a bit longer, but was just thrilled that FINALLY someone was able to make Gane actually fight, rather than just run away for 5 rounds.
It was still a game of chess though and for the first minute and a half I felt like we were in for yet another extremely boring heavyweight fight. The stats show that not a great deal of anything happened.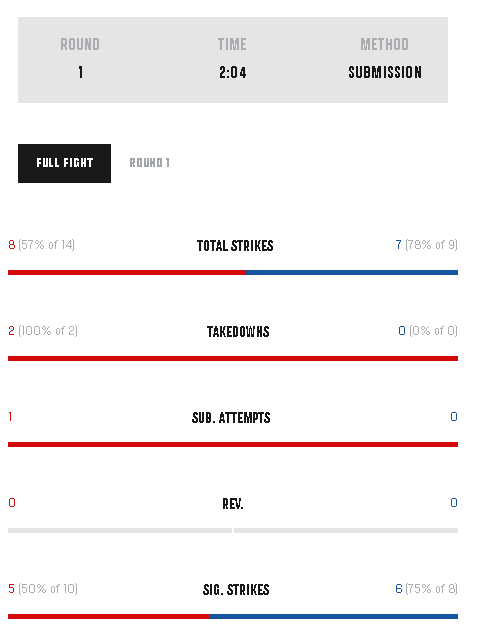 src
Gane, somewhat predictably, went almost exclusively for the legs and body and of course, did so while backing up. This turned out to be his literal downfall though because it put him in a position that you do not want to be in with a takedown artist like Jon Jones as your opponent.
2 takedowns, with a 100% success rate, was all it took for Jones to maneuver Gane into a position that he is not accustomed to... well, not in a televised event anyway. Jones has been on the ground in both the delivery and receiving end of things in this realm many many times before.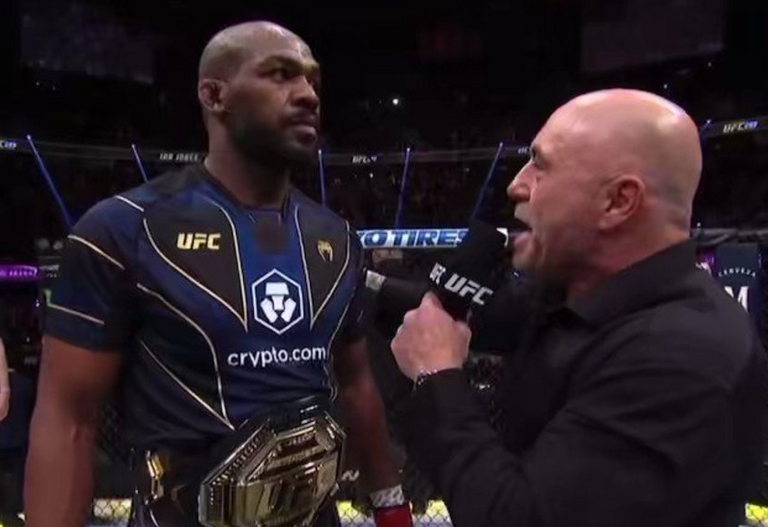 src
Here's the thing though and what will end up causing some sort of controversy in the comments I am sure. Is Jon Jones really good at heavyweight? I say this because we didn't really get to see very much from him in that fight and Ciryl Gane was never going to be the one to let us actually see that. Gane is a coverup and runaway artist that I think was propelled to the top flight not because anyone actually thinks he is the best of the best but because UFC wants to expand its French-speaking viewership and also because let's be honest folks, there isn't a great deal of talent actually in the heavyweight division at all. It's been a while since we have seen anything truly great happen there.
Stipe Miocic got called out in about as polite a fashion as Jon Jones is capable of after his hand was raised in victory and it appears as though Stipe, at least for now, is interested in taking that one on. The problem with this potential fight is that Miocic hasn't competed since 2021, where he was KO'd by Francis Ngannou. That was actually a really good fight but the problem is has Stipe even been training? There is no doubt in my mind that Dana White and Co. would really like to make that a massive PPV event before the end of the year and they would have zero problem with destroying Stipe's legacy in the process if it came down to it.
I think the main deciding factor here will be whether or not Stipe actually needs the money. He's pretty wealthy and one of the few MMA fighters out there that has managed his money well.
Then there is always the very real possibility the Ngannou might change his mind and come back, if he can repair his damaged relationship with Dana White. All relationships with White can be fixed with money though, because that is his favorite thing.
Personally I think it is waaaaaay too early to make a decision on whether Jones is truly the "real deal" at heavyweight though. He's going to need to have a more impressive fight than one where less than 20 total strikes were even thrown to prove that to the likes of me.
---
---