Michael Chandler vs Nate Diaz... Could it happen?
Michael Chandler had an amazing performance in what I believe was the best fight of the night in UFC 274. The way in which he dispatched a legend like Tony Ferguson and made it look easy was impossible for anyone to ignore in the industry but there is one glaring problem for Chandler: He has already face the top 2 guys recently and lost to both of them. Therefore it doesn't make a lot of sense to send him back into the fray.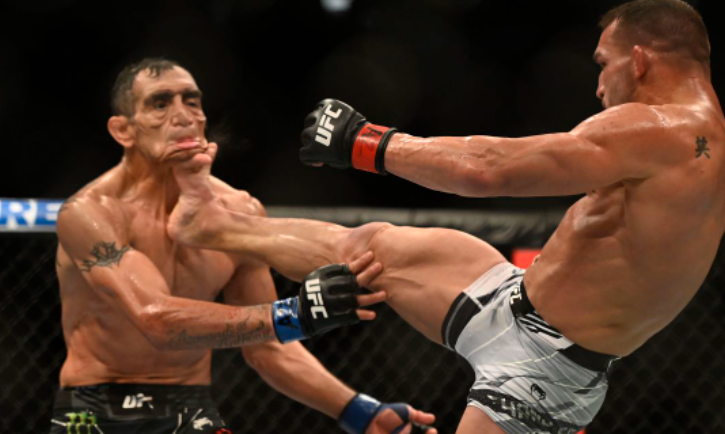 src
Unfortunately for Tony, he is probably not going to be able to live this one down. He was already a fading star and to be so convincingly dominated in this fight just kind of finalizes what I, and many other think: He is washed up and it might be time to make some changes such as weight class, which promotion he is fighting in, or perhaps even retiring while he brain still has some functionality.
Chandler never called out Nate Diaz that I am aware of but Nate has been frustrated lately claiming the the UFC is putting him on ice and intentionally not granting him the final fight in his contract. There could be a lot of truth to this statement because Nate and Dana White don't appear to get along and Nate Diaz is one of the few fighters in the league that is openly disrespectful of the boss.
Nate took to Twitter, as he does, to kind of attempt to lure Michael Chandler into a fight with him for Diaz' last fight on his contract and potentially with UFC forever.

One of the many things that I love about Diaz is that he clearly doesn't have a PR team and he is doing these Tweets himself, lack of any punctuation, grammar and spelling mistakes and all.
Personally, I would love to see a fight between Diaz and Chandler but for Chandler, there isn't much incentive for him to do so unless the UFC is willing to create some sort of massive purse for the fight. Diaz is 4-6 in his past 10 fights and I've said it before and I'll say it again: Even when he loses the fights are always fantastic.
What remains now is what it is that Chandler has his eyes on. Despite his fantastic performance he has not moved up in the rankings and I guess I can understand why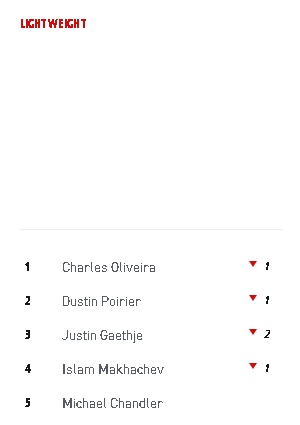 an unusual division... one without a champion
I think Chandler is probably more interested in getting a fight with Poirier since UFC is probably hesitant to offer him a fight with either Oliveira or Gaethje since he already fought both of them in the past year or so. However, we also have to look at whether or not Poirier would be interested in fighting Chandler seeing as how that vacant title spot is most likely what he is eyeing up now that his lucrative feud with McGregor has come to a close.
Poirier would not win the belt by fighting Chandler and it would be unfair for that sort of arrangement to be made.
Will Chandler take the bait and fight Nate Diaz for a big payday? I know the fans would love to see it but unless Chandler is able to negotiate a huge purse, I can't really imagine any real incentive for him to do it. A loss to Diaz could decimate his career and a win wouldn't do anything for him in the standings.
---
---