MMA fighter Kay Hansen resorts to OnlyFans to make ends meet
I have spoken time and time again about how the pay in MMA is not good enough for most of the fighters to even make a living, let alone thrive. Unlike other sports where even someone that continually rides the bench makes more than enough money to live a lavish life, anyone outside of the best in the world in MMA truly struggles to make even an amount of money to live, let alone have a luxuriously wealthy lifestyle. Many MMA fighters, including those in the UFC, have spoken out about how it is impossible to make a living in this sport unless you are in the top 5 in a division and even then, only if it is in UFC.

src
The UFC addresses this issue by simply refusing to talk about it. Jake Paul tried to trigger the conversation but Dana White and others in the organization made the problem go away by simply not engaging with Paul or anyone else that brings it up. It has also become known in the various organizations that if you rock the boat, you are going to get thrown overboard and abandoned.
There are still a few out there that do talk about it though and one of those people that have gone to rather extreme lengths is Kay Hansen, who after a brief and unsuccessful run with UFC is now on the roster of Invicta, which as you would expect, has significantly lower payouts than UFC does.
Kay suffered a hand injury after 3 consecutive losses in UFC that ended her time there and she had to make a choice about how it is that she was going to make enough money to survive while she waits for good enough health to carry on in her fighting career. Sadly, she turned to OnlyFans as a lot of attractive women seem to these days.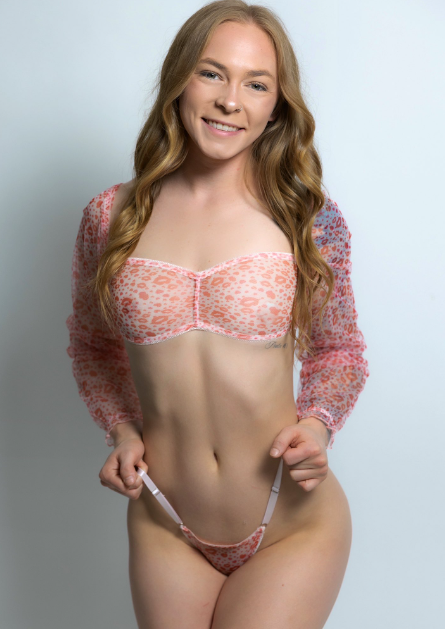 src
Now from what I have read and I didn't dig too deep because I try to perve as little as possible in my life, her OF is actually quite tame and at least up to now, hasn't gone full porno. I hear that most of what she does on there is something that wouldn't even be considered NSFW by today's internet standards. I do still find it a bit sad that professional fighters have to rely on something like this just to maintain their status as fighters.
The Lion's share of the money that is in MMA ends up in the pockets of the promoters and this is something that really should be talked about it more than it is. Even elite UFC fighters manage to pull down less than $20,000 at non pay-per-view events and while we can look at this and say something like $20K is a lot for 15 minutes of work, we also need to factor in that most fighters can only do 3 fights a year maximum. They also have to pay taxes, pay for their own training, and in some instances even pay for their own travel. So if you hold down a mid-level office job, congratulations! You likely make more money than famous fighters you see on TV.
Kay is unique in that she happens to be good-looking and obviously the same enthusiasm wouldn't exist for some of the more "beast mode" women in the MMA circuits and the demand would be basically zero for any of the people in the men's division.
I think that Kay is trying to downplay the fact that she did this because the various promotions really don't want to address the issue of fighter pay and get that into the public forum. I suppose on one side of the coin we should also think that perhaps it is a good thing that Kay is already doing OF because if she doesn't manage to do well in Invicta in her next couple of fights, there is a very good chance that releasing sexy photos could become her only source of income. It definitely worked for Paige VanZant, who moved on to OF and ended up making much more money than she was ever going to make in MMA.
I would be interested in seeing UFC and the other promotions opening up their accounts for us to see if they truly are incapable of paying more than they do, or if they are just laughing all the way to the bank. I suspect for UFC that it is the 2nd thing as they dominate the MMA in terms of viewership.
At the end of the day the promotions really have all the power here because nobody in their ranks is actually required to fight for them and they join on their own volition. They have the attitude of "if you don't like it...there's the door!" and there is no good reason why this would ever change. Sports are first and foremost, a business and making money is the most important thing for the owners!
---
---