My favorite sports teams are whoever is playing against Philadelphia in anything
There are very few teams out there that I absolutely despise even in the rivalries that exist in the various places that I have lived and went to college. Many times team rivalries are built upon proximity or because of legacy reasons such as the Red Sox and the Yankees. The teams that my college considered to be their rivals really only seemed that way when we were playing against them, the rest of the time I actually rooted for them because it benefits the reputation of the conference and whether or not whatever conference your team happens to be in will be considered competitive enough to make rankings.
For the most part I am ok with almost any school or professional team and wish them no harm. That is until you consider any team from Philadelphia. I have for decades and likely will continue to always root against them no matter what the sport is or even if I am at all familiar with them.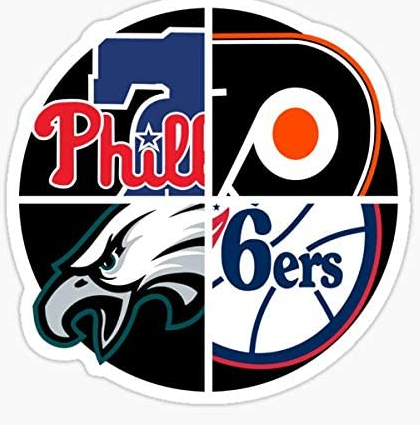 src
If you don't live in the United States you might not be familiar with the fact that for the most part, our games are not something that you need to fear the opposing team's fans. You can sit dead center of a lot of home team supporters and be wearing a full outfit in support of the visiting team and there is an almost certainty that nothing bad is going to happen to you. If as a visiting fan your team happens to win you may actually get some high fives or a handshake congratulating you on the victory. People are just kind at most sporting events in the States. That is until you have the misfortune of playing against any Philadelphia team.
src
There are a ton of stories of Philly fans behaving like caged animals recently let free such as the attacking of a Redskins fan and stealing his famous Chief-Zee headdress and then later beating him up in the parking lot, then there was the time the Eagles fans decided to throw snowballs at an actor playing Santa Claus, then there was the time they threw beer bottles at their own players for losing a baseball game, and the worst was probably when plastic armbands were handed out for free to honor a recently deceased team owner and the fans instead used them as projectiles to hurl at opposing fans and players.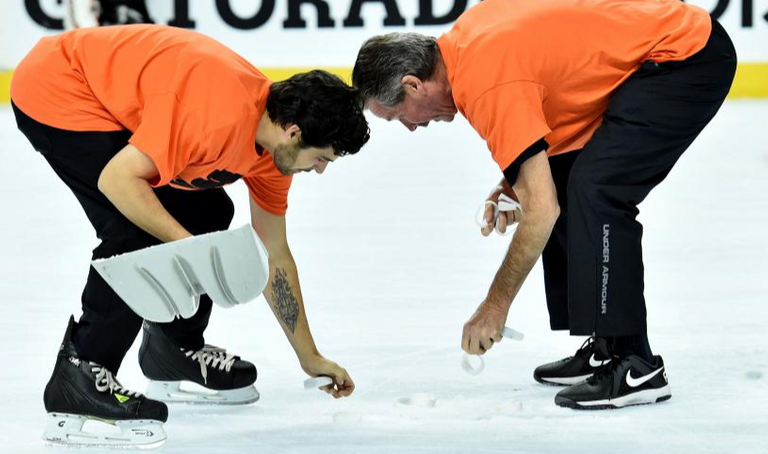 src
In fact, Philadelphia, which calls itself the "City of Brotherly Love" is basically the ONLY city that you need to be concerned about your safety if you ever go to a game there as a visitor. I've been to stadiums all over the USA wearing jerseys for the visiting team and have never had a problem. I refuse to go to any Philly event.
On a more personal note, when I was in college we had a home football game against University of Pennsylvania. We don't normally play against them in a season and since they are an Ivy League team it was kind of special for a state school like mine. We were a bit famous for tailgating like a lot of other schools do and while we were barbequing and drinking beer all of a sudden full beer cans started raining down on cars, adults and even children. The people throwing the cans were U of P fans and they were indiscriminately targeting just anyone they could hit. They had no concern for the fact that little kids were running around and playing and they just wanted to hurt anyone that they could.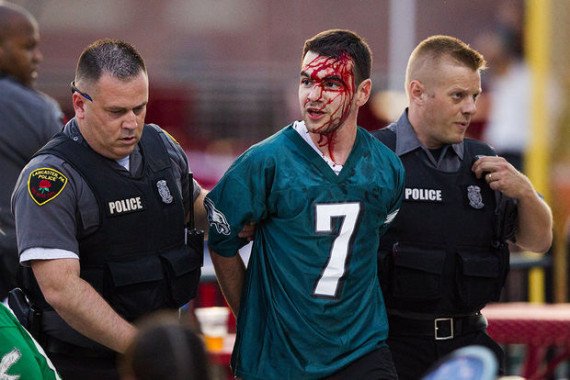 src
Known for their violence, the Philly fans regularly fight other Philly fans at home games
In the end they struck on person in the face and he ended up needing reconstructive surgery. The young and drunk fans were arrested and later charged with some sort of crime but I am certain that the rich kids didn't do any jailtime. I think it is a special kind of awful when you don't care who you are going to hurt, but you just want to hurt ANYONE. These are the fans of a very expensive Ivy League school too. So the brutal mentality that exists with Philly fans isn't just one that extends to a particular social status.
Earlier when I was in high school some school function visited Philadelphia for the historical monuments. At night, there was a city-wide curfew that was in effect YEAR ROUND. This is how dangerous this place is. At that point in time no one, not even residents, were allowed to be on the streets downtown at all. What does that say about a place?
I have no particular love for the Houston Astros but at the time of me writing this they are currently leading in the World Series against the Phillies and I couldn't be more delighted. I want Philly teams to always lose and it doesn't matter to me who they are playing against.
I'm not alone in this either. For almost any sport, Philadelphia fans are loathed by all other teams in the league and they deserve this. I don't like to celebrate violence but I actually kind of enjoy it when I hear stories about visiting Eagles fans getting the beatdown when attending another team's stadium. To quote Rambo: "you drew first blood, not me."
---
---