No. Wing Chun is NOT illegal in MMA
I saw something the other day that was a major news publication about MMA. I'm not going to shame them or anything but this article kind of made me lose a lot of faith in them. They were doing an expose on moves that are illegal in MMA or more specifically, UFC.
They went on to say that anyone who trained in Wing Chun Kung Fu is forever banned from participating in UFC and this is simply not true.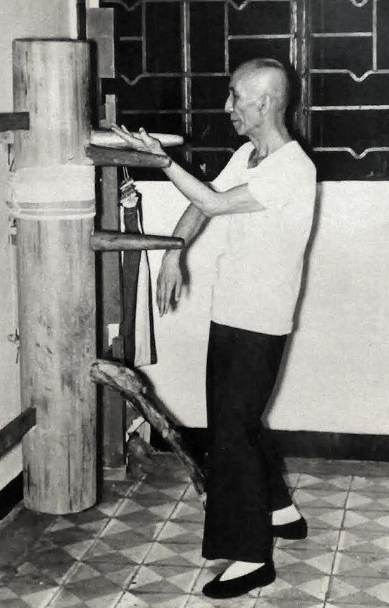 src
You've probably seen the above wooden practice dummies in a movie like IP Man or something like that and while it isn't exclusively used in Wing Chun, it is common to see them in the schools. While I don't pretend to know everything about the martial art, I was a student in a rather intensive school for nearly 2 years. I met some of the most deadly people that you are ever going to meet while I was in this school and the techniques I learned while I was there were more along the lines of "win at all costs" rather than score enough significant strikes to win on points.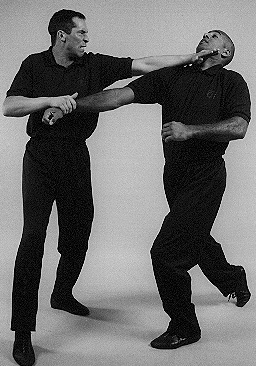 src
One thing we focused rather heavily on when I was in Wing Chun was throat strikes. You will never see this done intentionally in UFC because doing so would result in the perpetrator being disqualified. This is not a competitive move. It is a move meant to disable or perhaps kill your opponent. This particular aspect of Wing Chun is indeed banned in UFC and most other martial arts and perhaps that is where their author got the impression that practitioners of the martial art would somehow, by extension, also be banned.
There are a number of other things that are focused on in Wing Chun that are also banned in UFC. Eye gouging and kicks/punches to the groin are very heavily focused on when training and of course, both of these things will get you kicked out of UFC in a quickie. Wing Chun is a discipline of victory and IMO is one of the most valid self-defense practices in existence in the world. The focus isn't on winning with pads on in an octagon, but rather to survive any real-world scenario where your life is at risk. A similar martial art would be Krav Maga, which is a martial art that was developed by Israeli Special Forces. It, like Wing Chun, focuses on disabling your attacker, no matter the cost even if doing so is going to result in injury to yourself.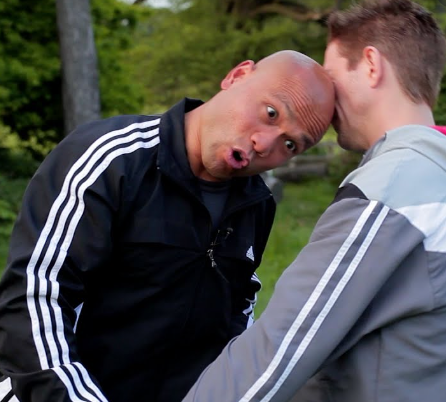 src
This is a silly and unfortunately-timed photo but head butts are also regularly taught in Wing Chun. Again, this is not a competitive martial art but rather a true method of self-defense where there are no rules. This is the reason why the martial art appealed to me so much in the first place. It seemed just a bit more hardcore than the other options such as Karate, Judo, and kickboxing that I had available to me at the time.
So the author of the YouTube video that had over a million views was upsetting to me because it almost seemed to be a hit piece attempting to discourage people from studying Wing Chun. You are not going to become rich from learning Wing Chun because there are no tournaments that I am aware of. You will however be a lot more capable of defending yourself without rules or restrictions.
One thing that people should keep in mind before signing up for Wing Chun is something you are going to find out about really quickly. It is a martial art of basically kicking the shit out of yourself and others in order to toughen you up. This is where I figured out how to take a ton of punishment and also toughen up my limbs as well as my head. Hell, one of the first things they taught me and what was required for 15 minutes before each session was simply beating the crap out of your own hands on a practice pad, which would eventually become a solid board and eventually cement. You are meant to be able to dull out the sensations of pain in Wing Chun and while I never reached that point, it certainly made me a lot tougher.
Wing Chun is not banned in UFC or any other martial art. Certain aspects of it are but this notion that once you study Wing Chun you will be barred from participating in other martial arts or competitions is pure nonsense.
---
---