Paddy Pimblett being advised to tone it down a bit
...and I think this is very solid advice even though a big part of the reason why he is in the limelight right now is because unfortunately, he is taking steps rather similar to Conor Mcgregor's rise to power and it is working for him.
When Conor was able to rise up in the ranks and get big fights so quickly it is impossible to argue that a lot of it had to do with the fact that he had a real mouth on him and this got him the publicity, which in turn got him the fights. Eventually for Conor it also got him 2 belts but now McGregor has been kind of relegated to obscurity, relatively speaking.
I think Paddy is OK but I have to revert to something that Conor actually said himself: "I talk a lot of shit, but I back it up!"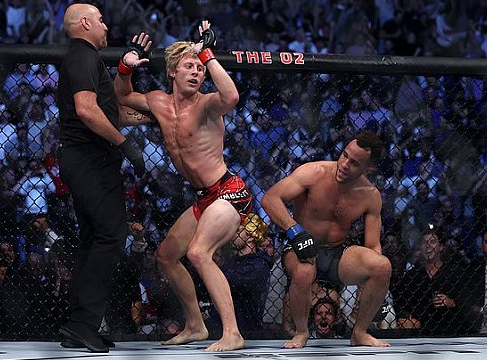 src
Paddy's antics inside and outside of the octagon have made him a big draw very quickly and it seems that a lot of people enjoy it. I am not one of those people and I also don't think that he is the sort of pedigree that is going to make any real noise in the upper ranks of his division.
In his last fight there was a controversial decision victory in favor of Pimblett and a lot of people including myself felt as though the fight seemed a bit rigged so that the Paddy-train could keep making money for the organization.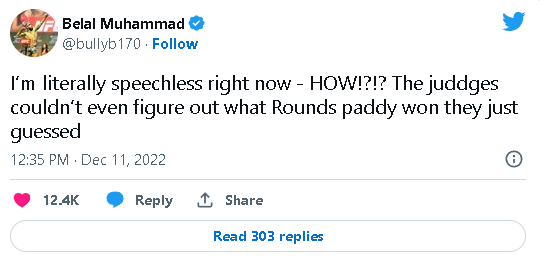 Paddy didn't help matters very much by being extremely arrogant about his "victory" over Jared Gordon, who on my card had easily secured a victory and possibly a 3 rounds to none victory at that.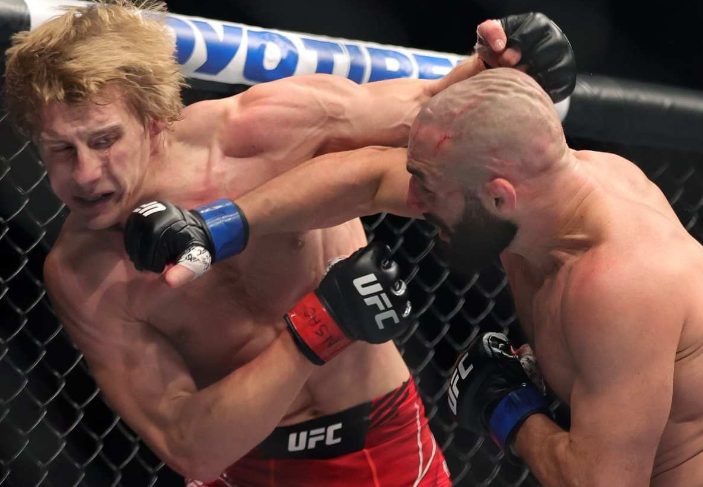 src
UFC has been wise to temporarily take Paddy out of the spotlight while they wait for a next opponent, seeing as how so many people, fans and professionals alike, feel as though there was absolutely no chance that Paddy actually won that fight.
In the meantime, quite a few professionals and ex-professionals are advising that Paddy tone down his trash-talk a bit. When asked who he would like to face next Paddy had this to say "I don't need to say anyone's name because I am the man. I'm the boy, I'm the cash cow!"
This didn't go over so well with many big names in the UFC including Michael Bisping who replied with this harsh, but very true statement: "And you're yet to fight someone ranked. When you're dominating people, it's all well and good. When you're scraping by a victory, it doesn't have the same effect, and it starts to rub people off the wrong way."
I personally would be willing to give Paddy a shot at the fame he so desperately wants but up to this point I haven't really seen anything phenomenal in his fights. Sure, he is unbeaten, but who has he really faced? The lightweight division is absolutely stacked with talent at the moment and I'm actually kind of hopeful that Dana White gives Paddy a fight against someone who is going to shut him up straight away. Imagine putting him in the octagon with Dustin Poirier? This is a chance that I think the UFC would be wise to not offer because any outcome other than a Pimblett victory results in a future of lost potential earnings on the rising star. A loss to the top talent in the division seems extremely likely based on his past performances.
So what do you think? Should Paddy tone it down a bit? Maybe focus on the charity work that he was doing before in order to have more of a "good guy" persona? For starters, I think he should shut up about his demands that he be paid for interviews and we can move on from there.
---
---