Suprise! Dodgers eliminated from playoffs by team they've already beaten a dozen times this year
It's actually been more than a dozen times. There are a ton of games in a MLB season, I would say too many and while I do not remember the exact statistics, the Dodgers have emerged victorious over the Padres in more than 80% of their meetings in this season. Therefore, the statistics would indicate that this series should have been a breeze for the Dodgers, and everyone is surprised that they were eliminated 3 games to 1.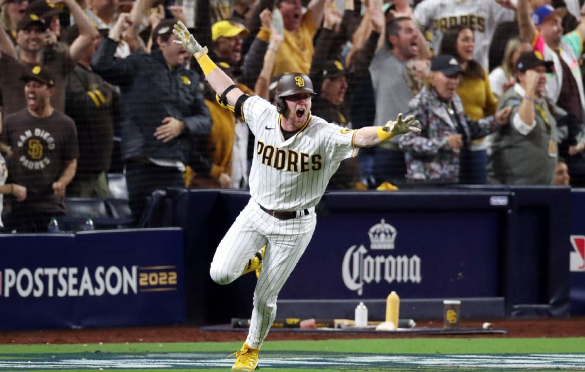 src
I'm not a huge fan of baseball. I'll check the scores here and there but as I indicated in a past post, I generally feel as though baseball is dreadfully boring to watch on TV. I like going to the games but on a TV it just moves too slow for me. I am a fan of my friends though and one of my good pals is from the LA area, so he hosted a party for the games and of course I was going to attend. It's just a shame that it was a such a disappointment for him but hey, someone has to lose all of these things.
It was exciting to me to see how passionate the Padres fans were. That stadium seemed like a 3 hour party was going on as the crowd was just hyped up as hell the entire time, even when they were down a run late in the 7th.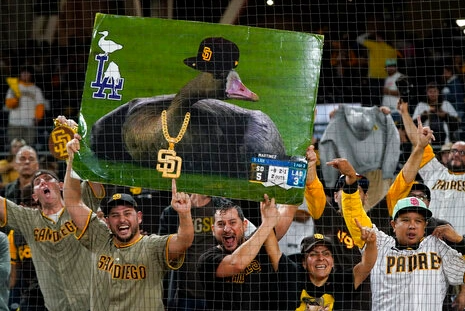 src
The chants of "Beat L.A.!" were probably deafening if you were in the San Diego stadium and it went on for almost the entire game. As a sort of part-time fan, I kind of found myself wanting the Padres do win this just because they are this year's underdog or Cinderella story. On paper just looking at the stats, they shouldn't have had a chance to get as far as they have and they haven't made the playoffs since 1998. Them both making the playoffs and eliminating the one team that people were betting had a really great chance of winning the World Series, is a really big deal.
The 7th inning was an exciting one for the home fans who appeared lukewarm through most of the game but had a 5-run rally in the 7th inning that just looked like a different team had decided to take the field that inning. The Dodgers went through 3 pitchers in this very long inning that saw the Padres score as many runs in one inning that they had in the entire previous game, which they also won.
While my friend took it hard since the Dodgers were setting records left and right and had a league high 111 wins going into this game, I do think it is a lot more exciting for a team that has basically been a non-issue for the past 25 years, to make it so far in the season. Personally, I don't like it when the same teams are always dominant in any sport especially one like baseball where teams are permitted to spend as much money as they want on the teams.
I'll be cheering for the Padres for the rest of the year because who doesn't love an improbably victory or even improbably champions? They face the Phillies in the next round and this gets extra interesting because Philadelphia, on paper, also shouldn't have made it this far. I may actually intentionally watch those games because I think my friend's days of hosting the party probably ended with the Dodgers departure from the post-season.
---
---