UFC 283: Brazilian officials won't stop fights for nothin!
So the much anticipated double championship belt UFC pay-per-view was yesterday and it was pretty damn exciting. I say this not because the fights were any better than the ones I have seen in the past but because of the fact that it was a bloodbath. In 3 of the fights the officials really held off a lot longer than they should have in most people's opinions as far as calling the fight was concerned. None so much as the only woman fight on the main card where we saw Lauren Murphy face off against a hometown favorite Jessica Andrade.
It raises some concerns about potential permanent damage to the fighters but also another point was brought up about the Brazilian fans will not tolerate fights getting called early, regardless of if it is their guy taking the beating or dishing it out.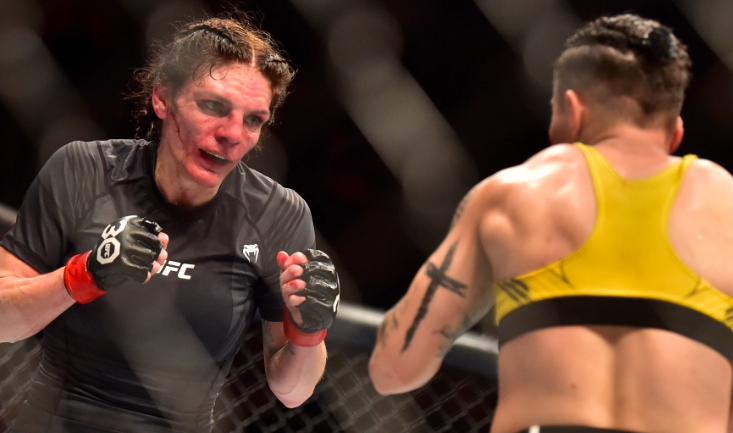 src
The first fight of the night was a clean one that was over in no time, but then the crazy fights began when Lauren Murphy faced off against Jessica Andrade. Jessica controlled literally everything from the opening seconds and at no point in time the Lauren look as though she even had a little bit of a chance of turning this around. The problem is, it seems to be almost impossible to knock out Murphy. She was getting absolutely battered all the time and her corner kept telling her to take the game to the ground, which she tried to do over and over again and took a bunch of punishment in the process of getting there. She wasn't strong enough to get or keep Jessica down so this was a waste of time.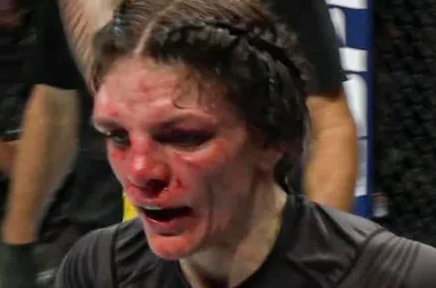 src
By the end of the fight Lauren didn't really look human anymore and had dropped quite a lot of blood onto the canvas. Daniel Cormier and even some of the fans were shouting to "stop the fight" even before the 3rd round began. Lauren's corner is a bit to blame here as well because they knew she couldn't win this fight but I guess we should admire that she made it to the final horn. She lost badly on points with a few of the judges giving her less than 9 points for multiple rounds.
Let's compare and contrast with what Lauren normally looks like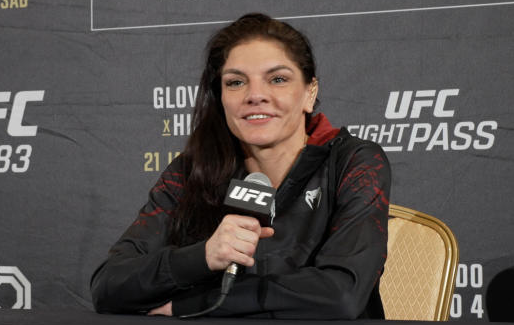 src
I don't know if anyone is going to get in trouble for this, i suppose it kind of depends on if Lauren suffered any sort of permanent damage. They keep talking about how she is tough but just like D.C. said when the fight was going on "if we are sitting here talking about how tough you are for 3 full rounds this is not a good thing."
Lauren probably doesn't have much of a future ahead of her because that was an extremely one-sided victory and she did not look like she belonged in the top 10 at all. I normally suspect that the stack the deck for Brazil cards so that the hometown people are more likely to win but in this situation Lauren was ranked higher than Jessica was prior to the match.
I would be willing to bet that a lot of fighters are a bit afraid to have their fights in Rio because of what goes on down there. The crowd is pretty brutal and for some of us we feel as though the results are kind of pre-planned or at least tilted in the favor of the desire local result. I'm not saying the fights are rigged because we saw several Brazilians lose quite badly yesterday. However, i don't think there is any denying that the promotion wants the Brazilians to enjoy their homecoming events and one way to make sure this is going to happen is to make a card that favors who the home fans are supporting.
Either way, that fight went on a lot longer than it needed to or should have. You know that it has gone too far when the Brazilians, who are normally raging for the bloodying of the foreign opponents are calling for the fight to be stopped and even chanting for it when normally they chant 'Uh vai morrer' which means "You're gonna die!" in Portuguese.
---
---