Upcoming UFC 261 will be a real test
This event is a real test of epic proportions... and not just for the fighters on the card. For the first time in a year the UFC is going to have a full crowd and as a UFC fan myself, I can say that the absence of the crowd has seriously diminished the excitement of the events that we've had in the past year.
Because the fight it taking place in Florida, a state that has decided to all but completely eliminate any sort of Covid restrictions in the state, there are no restrictions against mass gatherings. This of course has resulted in some harsh criticism from the usual suspects but the rules we have in America allow states to largely make their own choices and Florida has decided that a year was enough or at least "enough is enough."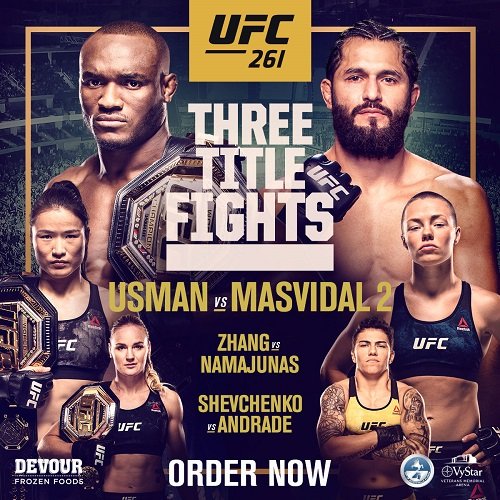 src
According to what I have read, there will be zero social distancing in the arena, they sold every available seat in the 15,000 person arena. No one will be required to pass any sort of Covid test before entry, no one will be required to show proof of vaccination, no one will be required to wear a mask.
On the flip side face covering, the kind that "work" will be provided to guests for free but they are under no obligation to actually use them. Also, hand sanitizer will be available literally everywhere including a free bottle to anyone who wants it and they can use it every time they applaud if they feel like it.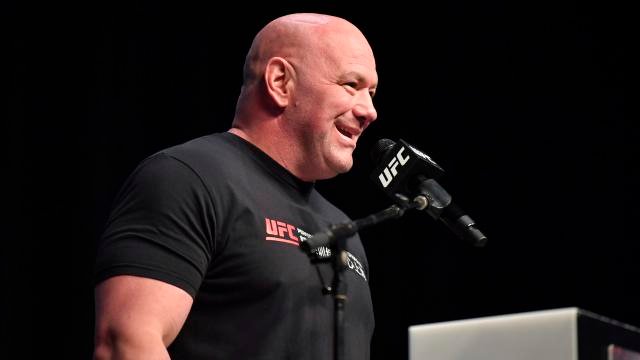 src
Dana White has been a long time proponent of opening up and was even going to have events this time last year on Indian reservations that are not subject to USA laws in defiance of the nationwide lockdown, but pressure from the UFC's sponsors resulted in the cancelling of such a bold move. When Florida and Texas decided to not have restrictions anymore, Dana quickly latched on and said "we're going to Florida!" Well, he might have said that, I think it was actually Texas that he mentioned.
But this is going to be a huge test for the sports world in general because there are a ton of people out there that are going to try their best to make this look like some sort of "superspreader" event and should there be any sort of rise in cases or even a single person dies that is in attendance, people, and especially the media that for some reason wants Covid to last forever, will claim that UFC is to blame for a 2nd, 3rd, 4th, or whatever wave we happen to be on right now.
If nothing happens, it will be a great victory for sports and for health news in general.
Since ticket prices were through the damn roof and I don't live in Florida, I was never going to be in attendance but there is no denying that this is the biggest card of the year so far and likely will remain as such for quite some time.
I'm hoping for the best for nothing bad happening because this sport is so much more exciting when we have a full crowd in attendance. We'll all just have to wait and see!
Are you as excited about this event as I am? I have missed the roar of the crowd so much and this will be just an incredible "welcome back" event of epic proportions.
---
---