Samuel Umtiti Extends Contract, Ferran Torres Can Finally Join Barcelona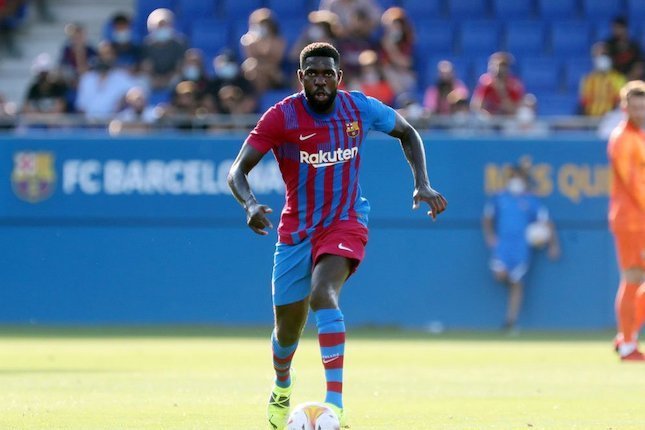 Source Pic
An important announcement was made by Barcelona. The Spanish club have officially extended the contract of their defender Samuel Umtiti.
Umtiti has been with Barcelona for a long time. The French national team defender has strengthened El Blaugrana since 2016.
Lately, it is often rumored that Umtiti will be sold by Barcelona. This is due to the defender's performance getting worse after a prolonged injury.
Today, Monday (10/1/2021), Barcelona made a surprising announcement. They decided to extend the defender's contract.
The defender was given a four-year contract. So he will defend Barcelona until 2026.
But there are consequences of extending his contract. Umtiti must be willing to take a sizable salary cut, which is 50% of the salary he currently receives.
Umtiti's willingness to extend his contract at Barcelona is good news for Ferran Torres. The striker can finally be registered by Barcelona.
Torres, who joined at the beginning of last year could not be registered by Barcelona to La Liga. Because Barcelona's Salary Cap is not enough to register the player's salary.
But with Umtiti's salary cut, Barcelona's salary slot increased. So they can register the former Man City.
---
---