Thailand beat Indonesia with a score of 4-0Thailand beat Indonesia with a score of 4-0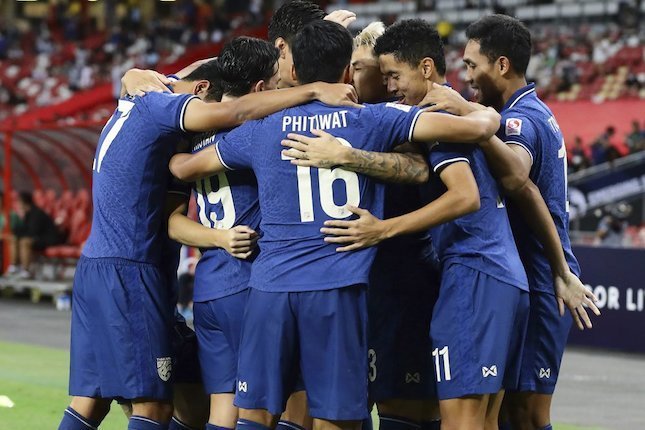 SPORTS9-Indonesia was forced to its knees with a score of 0-4 by Thailand in the first leg of the 2020 AFF Cup final at the National Stadium, Singapore, Wednesday (12/29/2021) night WIB.
In this match, Indonesia used a 5-4-1 formation, quite different from the one previously used against Singapore in the second leg of the 2020 AFF Cup semifinals. Meanwhile, Thailand used a 3-6-1 formation, which is also different from what they previously used when against Vietnam.
The Indonesian national team struggled against Thailand, especially in the first round. In the second half the Garuda squad played more openly, but this actually made the war elephant game worse.
Lineup
Indonesia (5-4-1): Nadeo; Asnawi (c), Fachruddin, Rizky Ridho, Dewangga, Edo; Witan, Kambuaya, Irianto, Irfan Jaya; Dedik.
Pelatih: Shin Tae-yong
Thailand (3-6-1): Siwarak; Elias Dolah, Roller, Tristan Do; Pomphun, Kaman, Songkrasin (c), Sookjitthammakul, Phala, Sarachat; Dangda
Pelatih: Alexandre Polking
---
---