The effects of the COVID-19 storm, the Bologna vs Inter Milan match has been canceled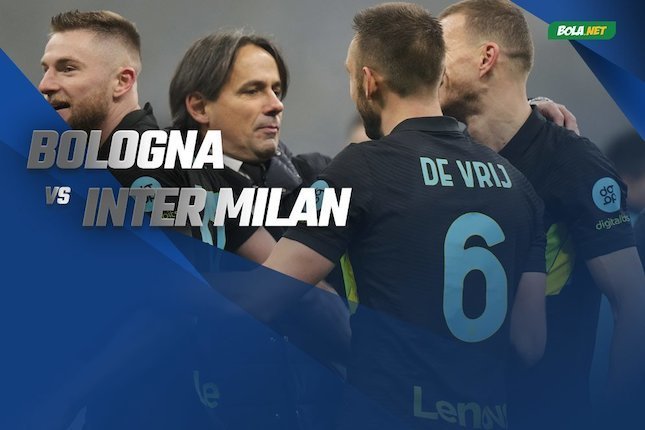 Source pic
The duel between Bologna vs Inter Milan in the giornata 20 Serie A 2021-22 match which was originally going to be held at Renato Dall'Ara, Thursday (06/01/2022) night WIB had to be canceled.
Signs of the cancellation of this match had been seen the day before. At that time Bologna announced that four of its players had tested positive for Covid-19. They are Gary Medel, Federico Santander, Sydney Van Hooijdonk, and Emanuel Vignato. But after that Bologna were still able to announce the names of the players who would compete against Inter Milan. However, a few hours later Bologna made a new announcement. Because the local health authorities asked the players to self-isolate.
Game Still Held
Bologna players who test positive for Covid-10 are required to undergo five to 10 days of isolation. Meanwhile, five days of isolation are required for the other players. So they can't leave the house, let alone go to the stadium.
Bologna finally asked the match against Cagliari postponed. But it seems that this request does not seem to be granted by the Serie A.
As a result, Inter Milan still came to Renato Dall'Ara. They also had time to practice at the host stadium.
But the Bologna players didn't see their noses at all. And until the designated kick-off hour, the host still did not enter the field.
Inter Win WO
In the end, the match had to be cancelled. According to a report from Italian Football, Inter Milan was declared a 3-0 WO win.
But the report adds that Bologna will not remain silent. They will try to appeal the matter.
Before Bologna was declared defeated by WO, the referee had to wait for about 45 minutes. Only then did he declare the match cancelled.
However, so far there has been no official announcement from the Serie A. Likewise from Inter Milan and Bologna.
News source
---
---