Novak D. likes to play tennis and is still deported
Es ist doch immer wieder interessant wenn jemand in eine prekäre Situation kommt der eigentlich in einer sehr hohen Gesellschaftsschicht verankert ist.
In diesem Fall hat es den Tennis-begeisterten Novak D. aus Serbien erwischt.
---
It is always interesting when someone who is actually anchored in a very high social class gets into a precarious situation.
In this case, it happened to Novak D., a tennis enthusiast from Serbia.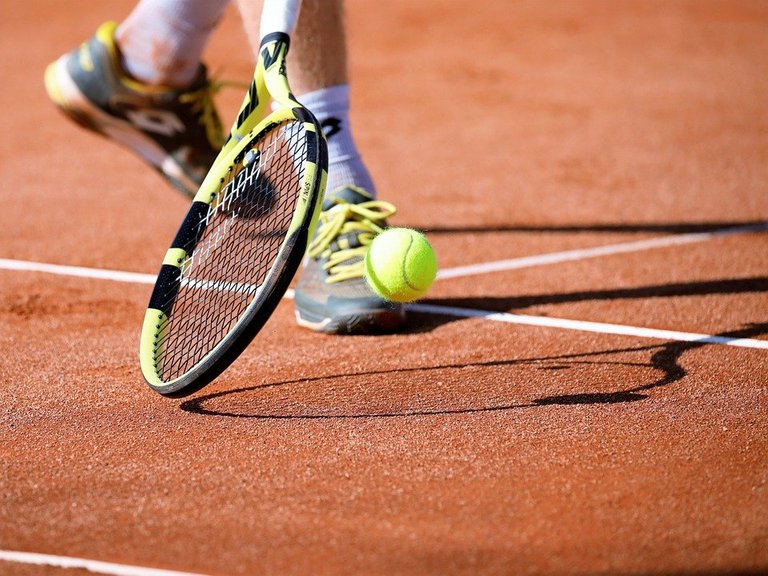 source
Da bei seinen Einreiseunterlagen nach Australien wohl gut vorbereitet wurde nur der Glitzer der Papiere leider vorzeitig runter-gefallen ist, ist die ganze Schose aufgefallen das er ohne Corona-Impfung wohl doch kein Recht hat einzureisen.
Klar, was erwarten die Leute um ihn herum? Sonderbehandlung!
---
Since his entry documents to Australia were well prepared, only the glitter of the papers unfortunately fell off prematurely, the whole thing came to light that he probably has no right to enter without a Corona vaccination.
Of course, what do the people around him expect? Special treatment!
Gut, Maden im Essen sind nun wirklich keine Form irgendjemand einen positiven Eindruck zu hinterlassen. Sicher ist ein Gefängnis niemals ein schöner Ort, weil das ist es, wenn du nicht legal in ein Land einreisen kannst, es aber versuchst.
---
Well, worms in food are really no way to make a positive impression on anyone. Certainly, prison is never a nice place to be. If you can't enter a country legally but you try, that's where you end up.
---
Novak D. soll gefragt worden sein warum er im Abschiebehotel einquartiert wurde. Darauf das Tennisass: Die Konkurrenz ist Schuld.
Auf Nachfrage: Ich habe gleichwertige Unterlagen erstellt wie der Staat.
(Für alle die sich nicht sicher sind: das ist ein Witz)
---
Novak D. is said to have been asked why he was accommodated in the deportation hotel. The tennis ace replied: The competition is to blame. Why the competition was to blame was the reply: I have produced documents of equal value to those of the state.
For all those who are not sure: This is a joke.
---
Das Thema wurde auch schon von Comedians verarbeitet, siehe hier!
The topic has also been adapted by comedians, see here!
Es ist einfach sich darüber lustig zu machen. Aber hey, so schlecht ist es nicht wenn auf die Situation von Menschen aufmerksam gemacht wird für die sich sonst niemand interessieren würde. Manche Menschen sind in diesem Abschiebehotel schon Monate, andere Quellen sagen gar Jahre.
Novak D. ist sicher bald frei, bis dahin frisst er Scheiße, andere habens schwerer.
It's easy to make fun of it. But hey, it's not so bad to draw attention to the situation of people no one else would be interested in. Some people have been in this deportation hotel for months, other sources say even years.
Novak D. will surely be free soon, until then he eats shit, others have it harder.

---
---