Preview:Derby della Madonnina
Hello everyone,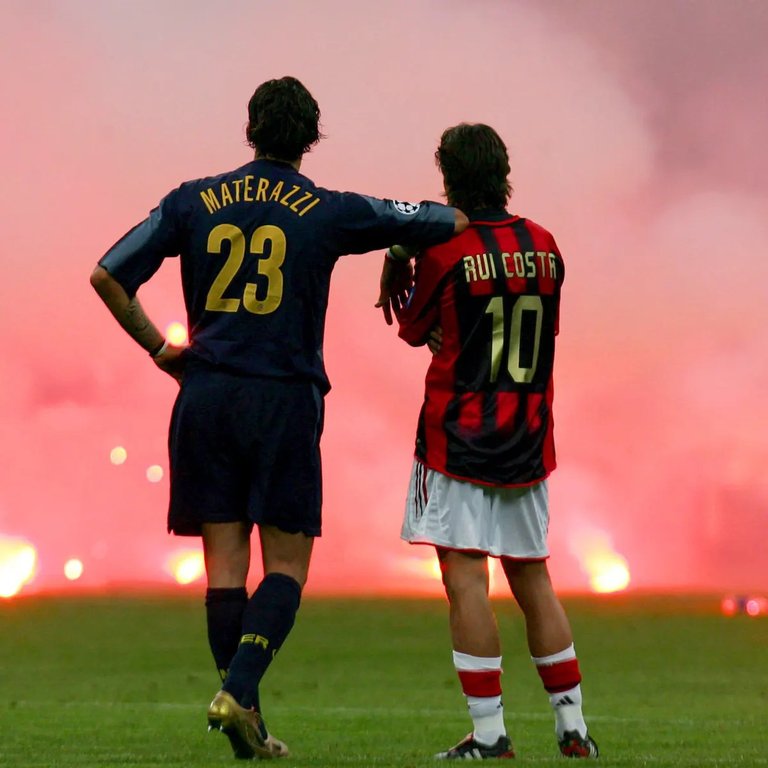 After a very exciting UCL night yesterday with a game that really met the expectations of football fans around the world, this sure looks like an icing on the cake as Inter Milan face AC Milan in the UCL for the first time in 18 years, a tie that went in favor of AC Milan after the second leg had to be abandoned as fans of Inter Milan launched flares onto the field. As we all hope that the football makes the headlines this time.the two sides clash for the fourth Derby Della Madonnina this campaign with either side still unconfident of a champions league spot in the Serie A.
After overcoming Napoli in the previous round of this competition with 2-1 on aggregate, a side which has just been crowned champions of Italy. the Rossoneri have their morale boosted coming into their second successive UCL tie against an Italian opponent and given the history they have in this competition,coming second in the most UCL tittles won with 7 trophies.
AC Milan's Form
The Rossoneri are unbeaten in nine games (Four wins and Five Draws) with three of the wins being at the San Siro.
After eliminating Benfica 5-3 on aggregate in quarter finals, the l Nerazzurri are looking to building on their five consecutive winning streak as they've won their last two games 'to nil' against their fellow San Siro residents, though they seem to have the upper hand based on recent Head-to-Head meetings, the l Nerazzurri haven't won the Derby Della Madonnina as the 'away side' in the San Siro since February 2021 ( One lose and Two Draws).
Inter Milan's form
Even though AC Milan have being nominated as Home side, Inter Milan at the favorites coming into this game being unbeaten in seven competitive away games (Four Wins and Three Draws) with all four wins being 'to nil' and unbeaten in their last 6 games in all competitions.
Last Five Head-to-Head
Inter Milan 1 - 0 AC Milan
AC Milan 0 - 3 Inter Milan
AC Milan 3 - 2 Inter Milan
Inter Milan 3 - 0 AC Milan
AC Milan 0 - 0 Inter Milan
Prediction
Based on the stats and form my it looks like Inter Milan have a better chance of winning but my prediction is that the best they can take out of this game is a draw and AC Milan are winning by two goals to one.
This is my prediction tell me what you think about this game in the comment section. I really hope this game lives up to its billing.
Thank you for reading and see you after the game
---
---