SportsTalkSocial TWC Winner | Write about your Favorite Athlete?
Hi, our sports lovers and lovers of the Sports Talk Social community. Today is the day we will be announcing the Winner of the Topic Writing Contest, but before we get into that, we would like to thank everyone for their appreciation and for some amazing comments. We got amazing 13 entries and would like the numbers to grow even more as every contest pass. Don't worry if you were not able to join this contest because next week we will have another one with a topic related to all Sports.
What the contest was all about?
As last week, the topic was based on just football, we thought it was unfair to the other sports. So to bring all the sports together in one contest, this might be the best way to do it. Regarding this topic, you can write about any Athlete from whichever sport you like, why do you love him/her? Why did you start to follow the Athlete? Favorite moments, What makes him/her different from other Athletes? What we would like is if you have any pictures supporting the Athlete or a nice story that explains everything from beginning to end.
So the Topic for last week was
"Write about your Favorite Athlete?"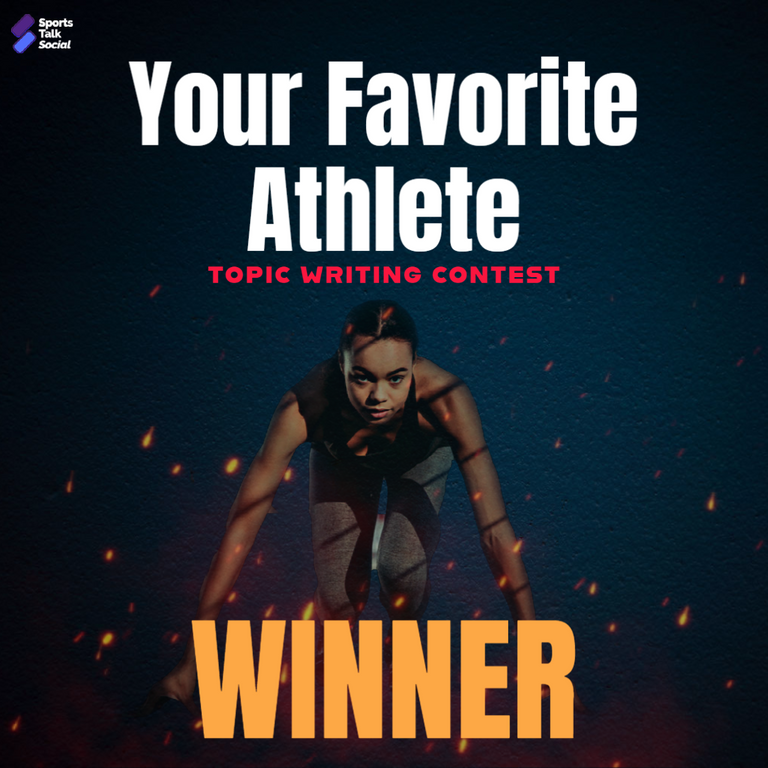 Here are the winners!
This time it was even more difficult then last time as there were more participants, first we had a lot of Ronaldo supporters and were shocked not to see any Messi fans, but the Messi fans came up at the last moment to compete. Even though a lot of entries were about Ronaldo and Messi we got to see some Athletes that have made world-records and some Famous Athletes that they have grown up with. So without wasting some time, let's announce the Winners


🥇 @soyanafuentes - My favorite athlete is my sister
🥈 @empress-eremmy - My Favorite Sportsperson
🥉 @ispeak - Usain Bolt

So that was the top three and congrats to you guys, and thanks to our participants for taking part and sharing your experience and love for your Athlete. There will be more chances to win the
Topic Writing Contest
so keep yourself updated so that you don't miss the next one.
---
Last but not the least, make sure to post your blogs on Social Media platforms such as Instagram, Facebook, twitter and don't forget to tag/mention
@Sportstalksocial
and use the hashtag
#sportstalksocial
as well.
---
---
---