SportsTalkSocial TWC Winner | Your Favorite Football Club?
Hi, our sports lovers and lovers of the Sports Talk Social community. Today is the day we will be announcing the winner of the first Topic Writing Contest, but before we get into that, we would like to thank everyone for their appreciation and for some amazing comments. For last week we got a total of 8 entries. Don't worry if you were not able to join this contest because next week we will have another one with a topic related to all Sports. As this was the first SportsTalkSocial contest for a while, we decided not to grant any prize, but we will definitely have prizes later on.
What the contest was all about?
Every second week we will have a topic writing contest on Sports Talk Social. A topic will be given by us on Monday and everyone can participate and make a blog with their experience, thoughts and view on that topic. Nothing for us regarding those topics will be right or wrong, we just want different points of views to be shared. These topics or questions can be overall based on all sports or sometimes related to specific sports like football, basketball, baseball, cricket and more. The differential to be a winner will be depending on the topic, but what could be the differential is own pictures, sharing of experience, if it is a question upon a team or where own pictures and experiences is difficult then facts, different aspects and statistics will come in very handy to decide the winner.
So the Topic for last week was
"What is your favorite football team?"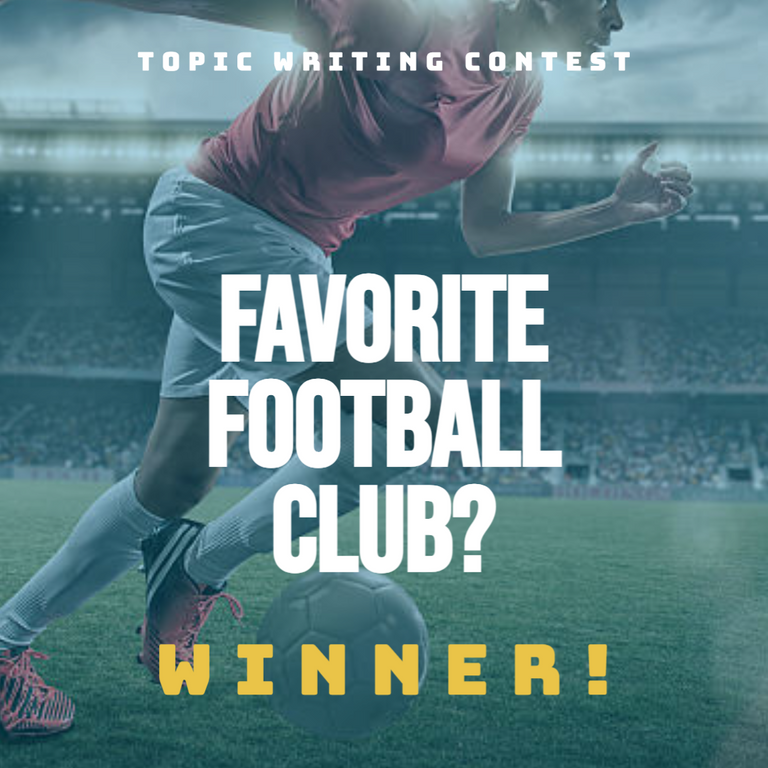 Here are the winners!
The competition was quite hard and to decide the winner was not that easy for us, but looking at everyone's stories and how they described the journey of supporting their club we came to these as our top 3.


🥇 @kingsleyy - My love for Leicester City
🥈 @rhyda1 - Manchester United
🥉 @ispeak - Real Madrid

So that was the top three and congrats to you guys, and thanks to our participants for taking part and sharing your experience and love for your club. There will be more chances to win the
Topic Writing Contest
so keep yourself updated so that you don't miss the next one.
---
Last but not the least, make sure to post your blogs on Social Media platforms such as Instagram, Facebook, twitter and don't forget to tag/mention
@Sportstalksocial
and use the hashtag
#sportstalksocial
as well.
---
---
---