⛰️ Cycling On Local Roads With Monkey-B 🚵🏽‍♀️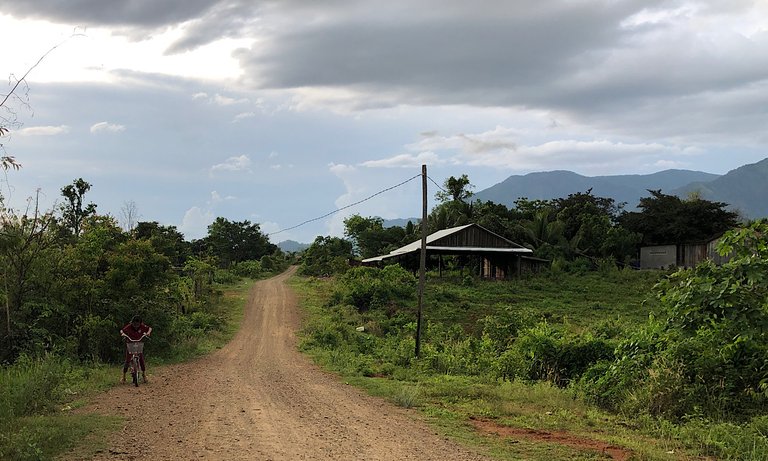 Hello everybody. Yesterday evening Monkey-B and I went to ride bicycles around our road. I tell my little girl I want to pick green papayas where we used to go before with dad and she said yes mom.
Over there we used to rides the tuk-tuk and pick papaya near the road one time and there are a lot of papaya tree. I think those papaya are growing by themselves.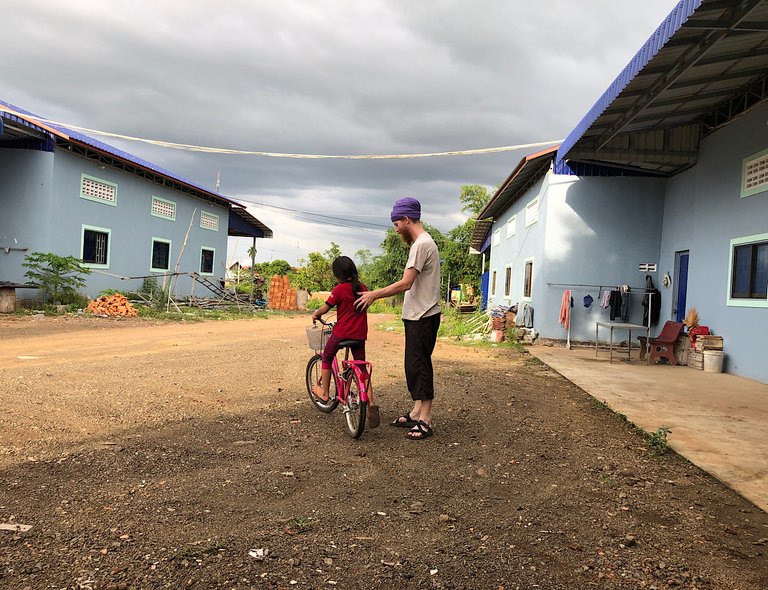 My husband teach Monkey-B how to bike before we leave.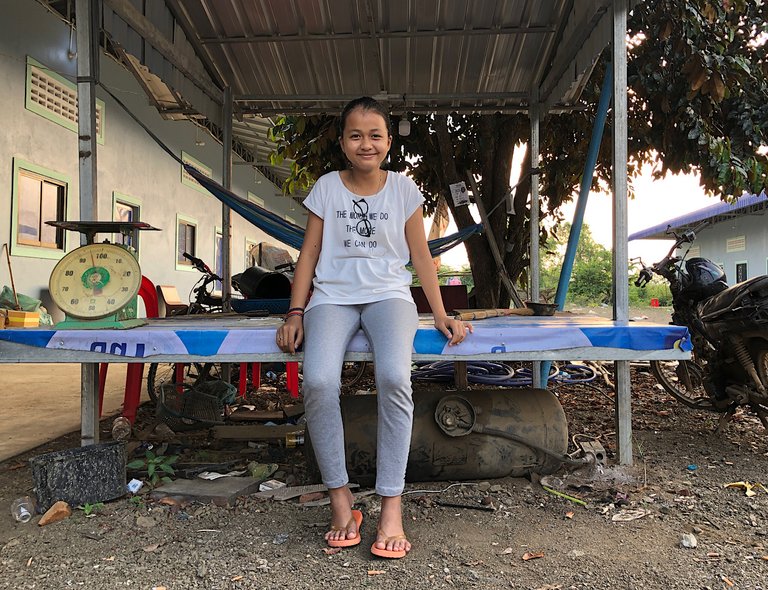 Srey-Yuu wants to go with us too, but she has to study English a little more. She looks at us before we leave and she smiled. When she smiles she is so beautiful but she don't like to smile anymore.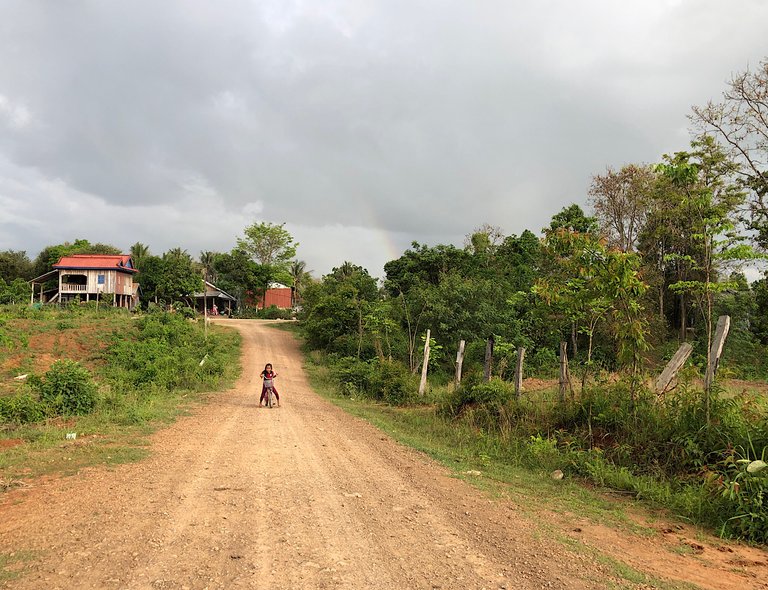 The place where we live is in the mountains, so the roads are up and down. When we go down, it is very easy, we do not have to use the force of the bike, just hold the handlebars.
This feeling is really good and enjoyed. But when it comes to the way up, we have to bike hard to get to the normal road. For me it's okay but for my little girl it's very hard for her because she is a small and just know a little bike.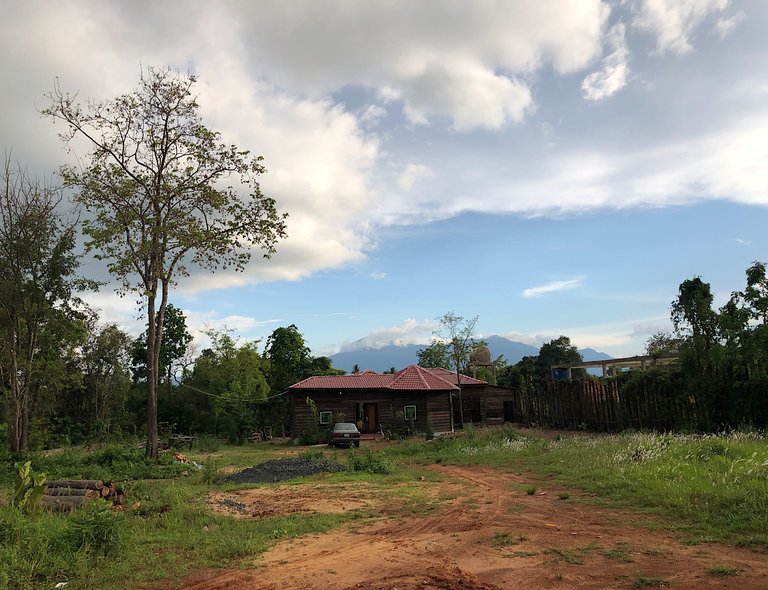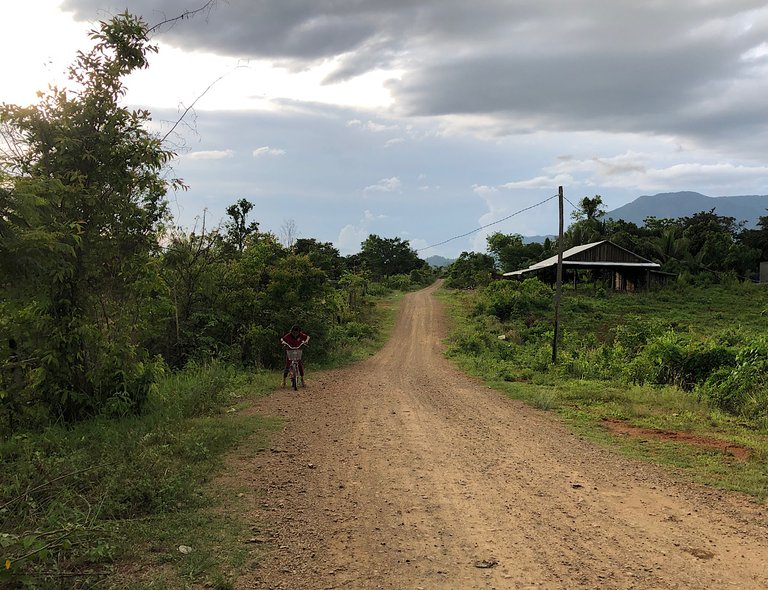 She could not ride her bike up the road and she was very tired. We rode our bikes up and down like this three times and she said goodbye and wanted to go home and I said yes.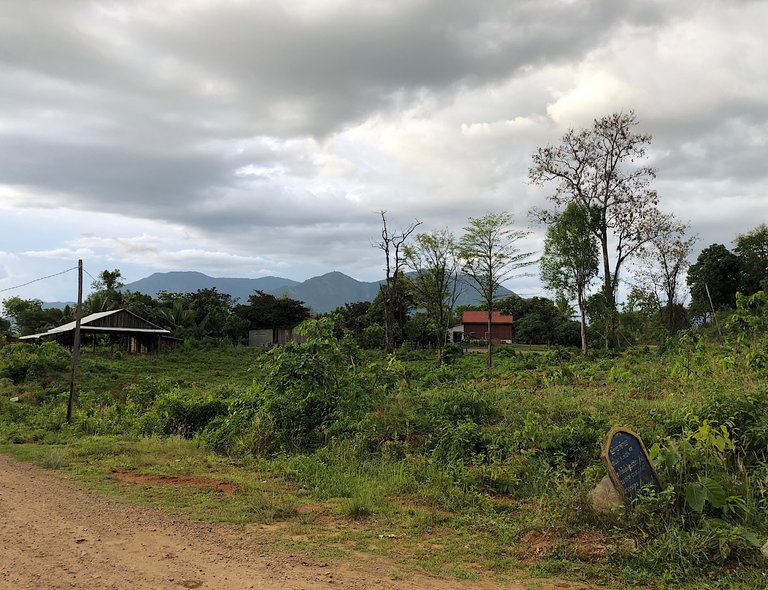 So we did not pick papaya, but we picked flowers and holy basil that grew near the road.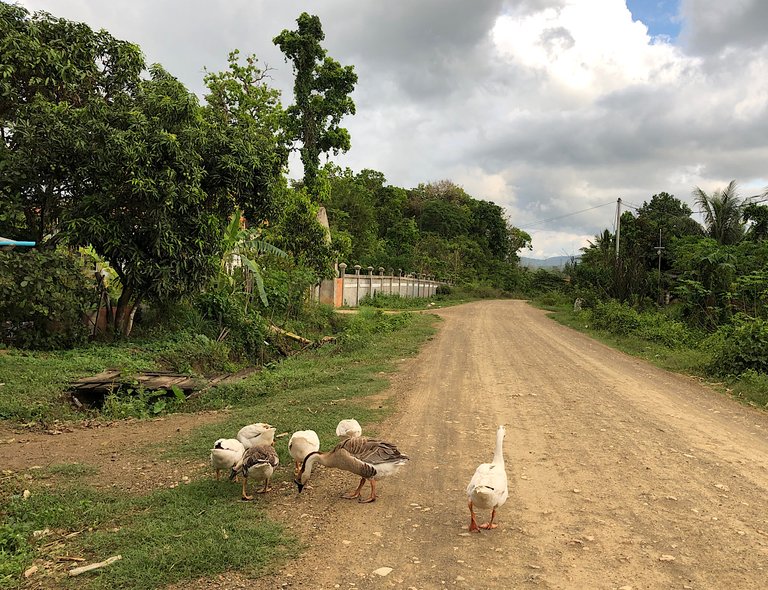 These ducks walk on the road to find food and looks like don't care everything.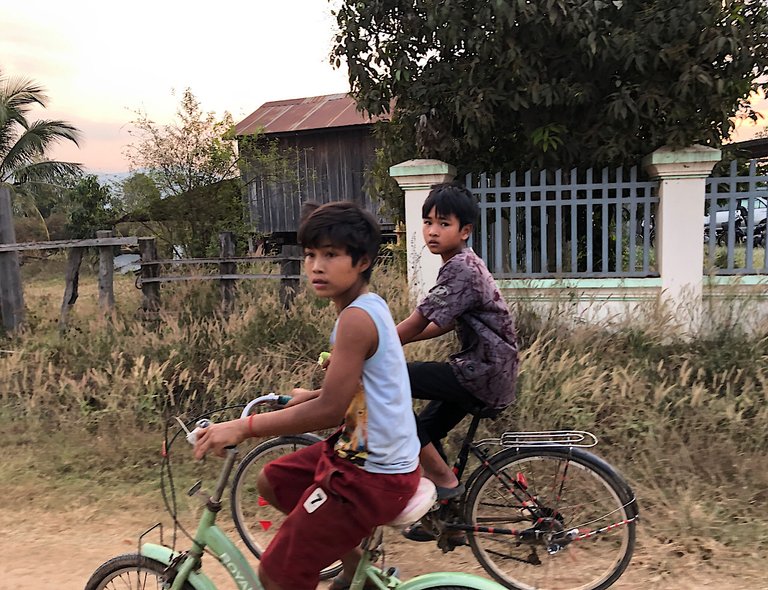 That's time we saw a lot of the kids rides bicycles like us. This road is not busy, so it's easy to bike.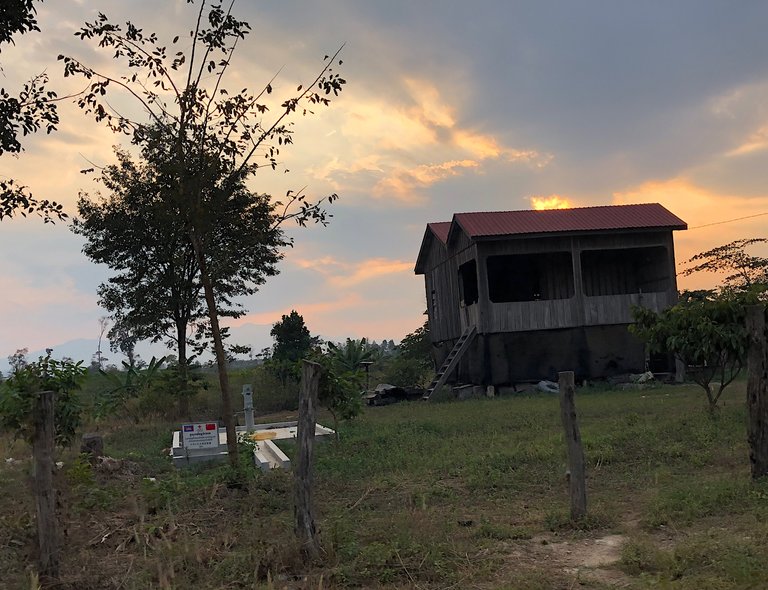 It was tired but we are so happy day and today my little girl asked me already to ride bicycles with her again in the evening but I said I think maybe. Stay healthy ❤️😊.

CLICK HERE TO JOIN HIVE AND START EARNING CRYPTO LIKE US
---
---