Our Renault Clio Rally5 revealed at Croatian edition of Auto, motor and sport magazine

Hi, friends!
WRC Croatia Rally starts in less then three weeks and we are now fully concentrated on everything which is in front of us to be prepared 100% for our event of the World Rally Championship.
Whoever thinks that's nothing, that person doesn't know what's talking. I know some of these special stages and I can tell you that these roads are something hardest I have ever driven in my life.
But OK, that's rallying and we have a chance of a lifetime. Our only goal for this rally is to finish it, anyway we can.
Last year it was around 300k fans beside a roads and this year it is expected even more because COVID-19 isn't actual that much at the moment. So we have a task to reveal our HIVE branded car to the fans. That's our goal.
First of all, public is becoming interesting in our car so some photos are published in the latest edition of very prestigous Auto, motor and sport (Croatian edition) which made us happy.
Every promotion of HIVE makes me happy... :)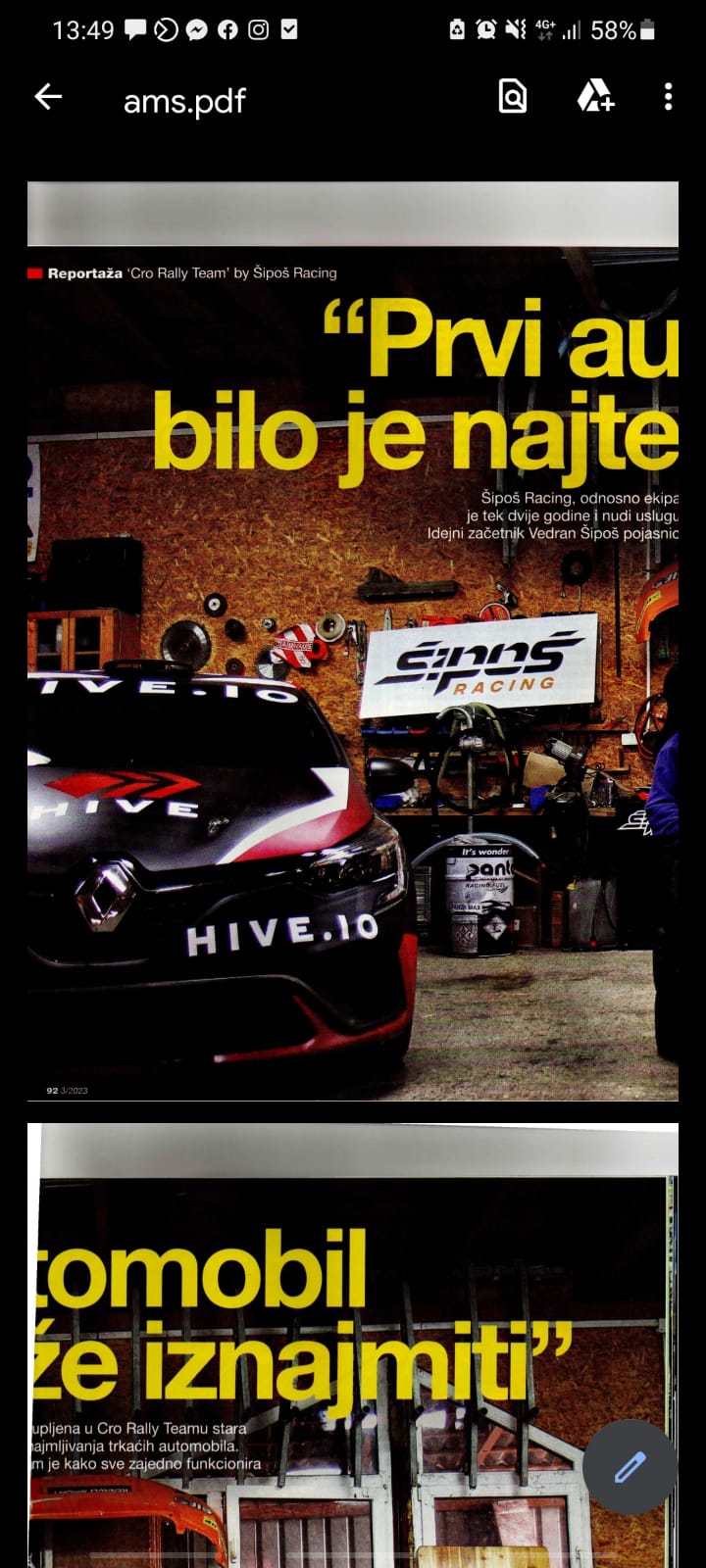 Follow @pfunk, @guiltyparties and @themarkymark for newest witness news.
Great attitude from crew at @minnowsupport :)
Grab a beer and enjoy!
Cheers!
---
---