Power steering problems destroyed our rally again

Hi, friends!
I guess I have some problems with my rally car now. Last two rallies (this one included) I have some stupid power steering issues which destroyed my rallies.
Today we took medium compound of tires for the ftont and soft for the back and when we came to the start of the special stage, I knew we made an error. The right choice would be four softs because tarmac was too damp for the medium tires.
We had some understeer and oversteer, especially in the forest where you can't expect that road should dry that easily but our car control was good.
Every loop of stages had two special stages and after the loop, it was time for regrouping (thats because of the shunts or tech retirements crews).
The moment we entered into the regrouping zone, I saw some smoke from the front right and felt that we lost power steering.
We reached the service park which was around 10km from regrouping zone and the work has began.
We needed metal hose because the pressure is around 2.5 bars but we could not find anywhere around. After some time, one colleague sent us his metal hose but the retirement was inevitably. We were five minutes longer in service then it was alowed and we had to give the time card to the marshall. I am devastated.
It seems that we have to disassemble the whole car into the pieces (except engine and gearbox because that works good) and make it right because I am sick of stopping through the rallies.
OK,I know that our car is not new, it is from 2009 but I am sure that it can be prepared properly without some simple but stupid breakdowns.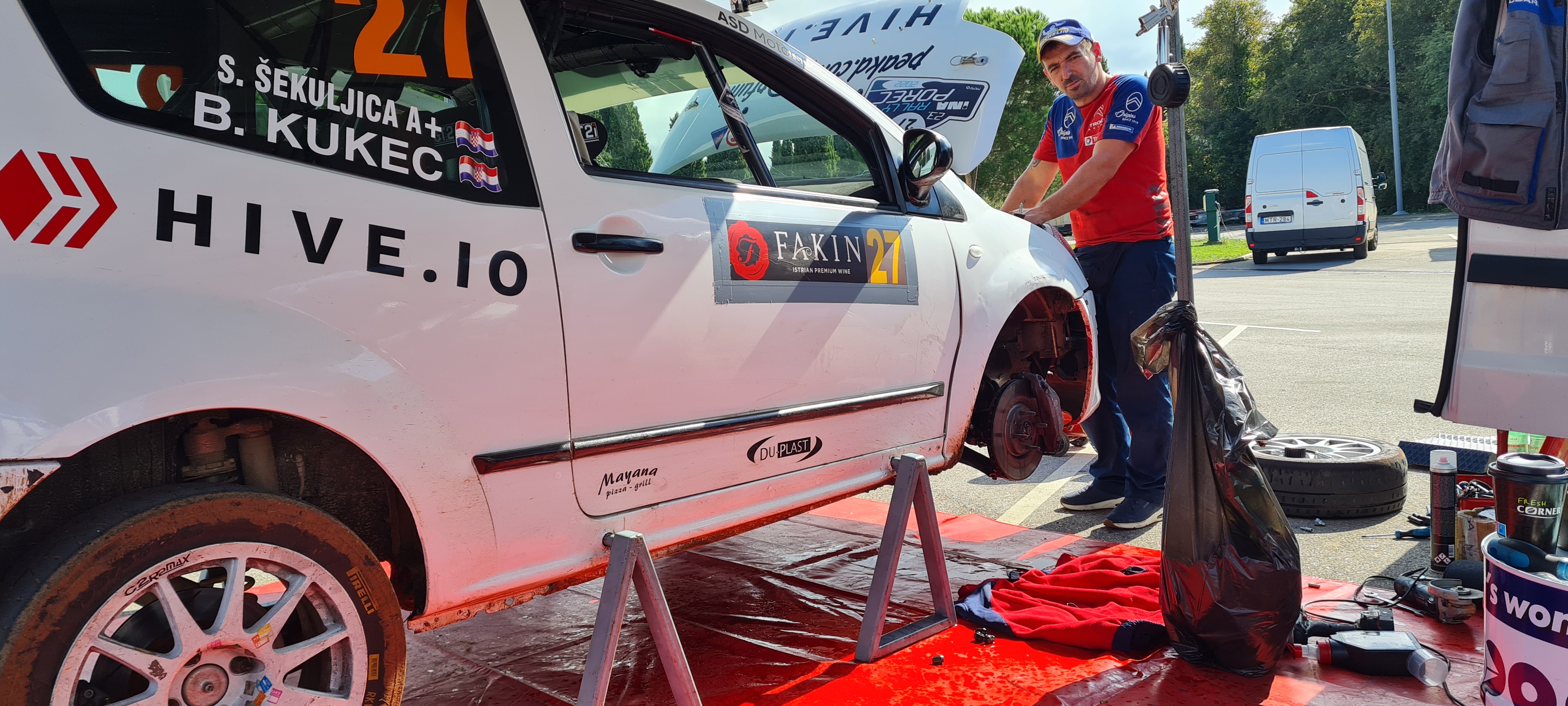 Follow @pfunk, @guiltyparties and @themarkymark for newest witness news.
Great attitude from crew at @minnowsupport :)
Grab a beer and enjoy!
Cheers!
---
---