We are mentioned as one of entrants for WRC Croatia Rally in biggest web-site in Croatia and region
Hi, friends!
Lots of things has been going on lately and because WRC Croatia Rally is the next event in the calendar, more and more public attention is in media.
I didn't know about this but @lordbutterfly tweeted today about this article in the biggest web-site in Croatia and region called Index.hr where our name is mentioned also.While we are preparing heavily for this race, it is a nice boost for a confidence because this is everything but easy.
PLEASE KEEP YOUR FINGERS CROSSED FOR US!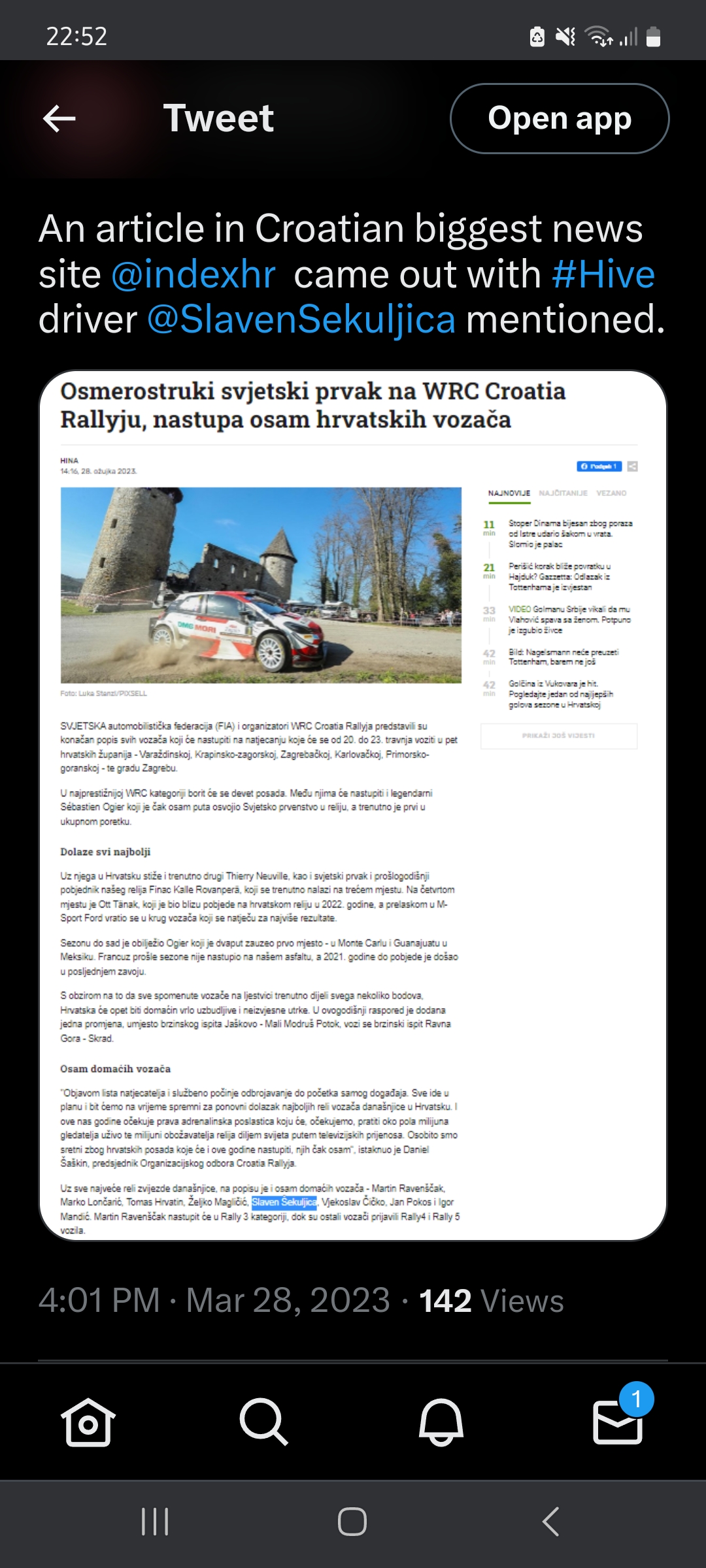 Credit for photos and videos to Index.hr and @lordbutterfly Twitter account.
Follow @pfunk and @themarkymark for newest witness news.
Great attitude from crew at @minnowsupport :)
Grab a beer and enjoy!
Cheers!
---
---