We continue to prepare for our next rally outing
Hi, friends!
As I said in the title my co-driver Domagoj K and I work on out next rally outing which is in two weeks Sunday. To be precise, we have verification, technical scrutineering and shakedown on Saturday but the real race starts on Sunday.
This gravel rally show has four special stages which are the same and that means one special stage ran four times. his is good because it like some training and you can see how quick you were from run to run.
I want to continue with my progress on gravel and that's why I entered this gravel rally show despite some 'small' problems I have.I also enjoy driving on dirt and there you can see how has that feeling behind a steering wheel when the car starts to slide.
We have some intercom problems with jack from one helmet and we have to resolve it before the rally. I hope that my friend Tomislav will help us with this because he is really electronic stuff expert.
Because we rent the car from the neighborhood country, we don't have the troubles with preparing our car for the rally and it is always some kind of a trouble.
This time I have to find finances (that's why I write posts every day) and watch the onboard videos from 2019, which was the year I drove that rally with my friend Damir P as my co-driver.
So I remember that special stage but not that good so I will continue to watch that onboard videos and try to learn them as good as I can.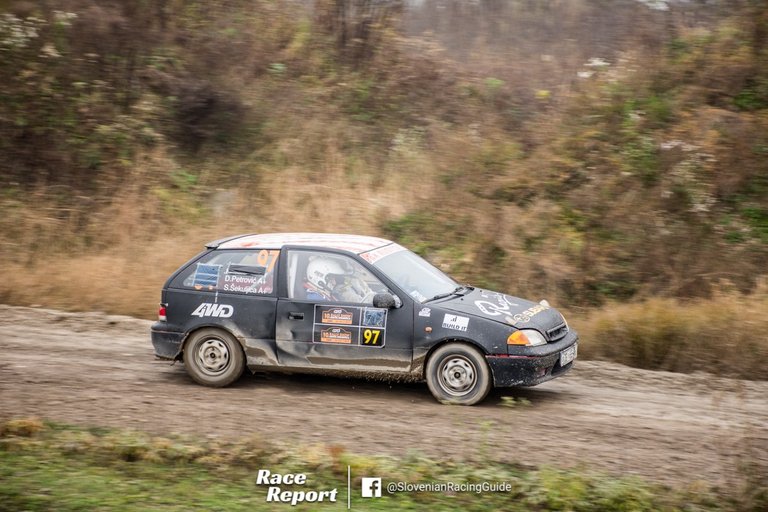 our car from 2019 - Subaru Justy 4WD
Follow @pfunk and @themarkymark for newest witness news.
Follow @druckado because they wanted to help us.
Great attitude from crew at @minnowsupport :)
Grab a beer and enjoy!
Cheers!
---
---