We just paid entry fee for our next gravel rally outing
Hi, friends!
Yeah, we just paid the entry fee for our next rally outing and now only some illness, Slovenian team or organizer can make some problems and stop us from driving the rally next weekend.
Yesterday I wrote to the Slovenian team which will rent us their car and there was no respond from them because there was no my name on their list for this rally show. I was kinda pissed off but later I saw that they added my name also. Man, I don't like this kind of games.
So now we just have to prepare as better as we can and stay our of any sickness including COVID-19 (yeah I am vaccinated but my co-driver isn't) and that should be it.
I will have an additional help from my friend @ivach13 who always motivates me the best.
I also expect from my co-driver for this rally Domagoj K that he will be as professional as he can because I would like to do the whole next season with the same co-driver.
PLEASE KEEP YOUR FINGERS CROSSED FOR US!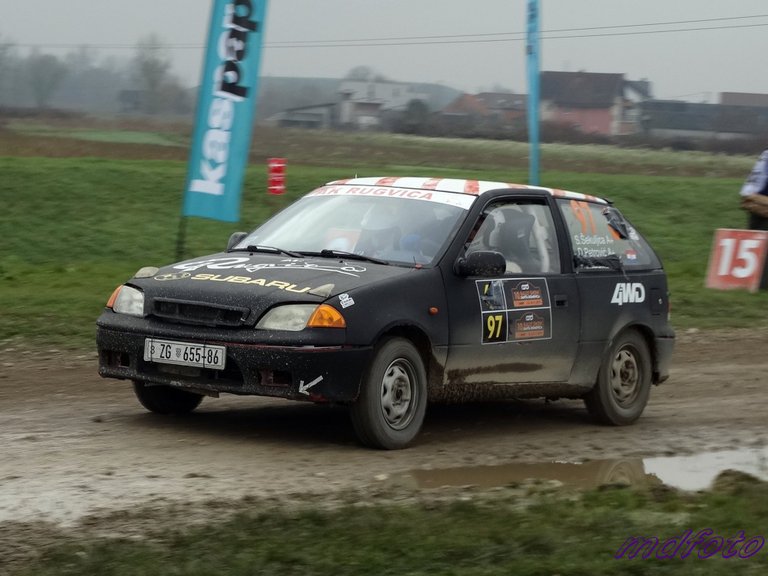 our little Subaru Justy 4WD from 2019 edition
Follow @pfunk and @themarkymark for newest witness news.
Follow @druckado because they wanted to help us.
Great attitude from crew at @minnowsupport :)
Grab a beer and enjoy!
Cheers!
---
---