Work on Monte Carlo Rallye 2023 is in full mode
Hi, friends!
As I wrote a few weeks ago, we entered Monte Carlo Rallye 2023 and with yesterday the whole month for entries has been finished.
Now we have to order two more tyres with spikes and to order P1 fuel because FIA obligated all entrants to use their fuel.
January 9th is a date for publication of entry list and we can only hope that our names will be on the entry list.
The next thing is the car wrapping and I can only tell you that @crimsonclad did GREAT design for our Renault Clio Rally5 car!!! We will have to wait until the car get wrapped and then we will show you how exactly it looks like. Thanks, @crimsonclad!!! Thank you very much!!!
Tomorrow we will have some coaching from our rally colleague who will work with us on the notes because Monte Carlo Rallye roads are super tough.
KEEP YOUR FINGERS CROSSED FOR US! THANK YOU, HIVE, FOR EVERYTHING!!! ❤️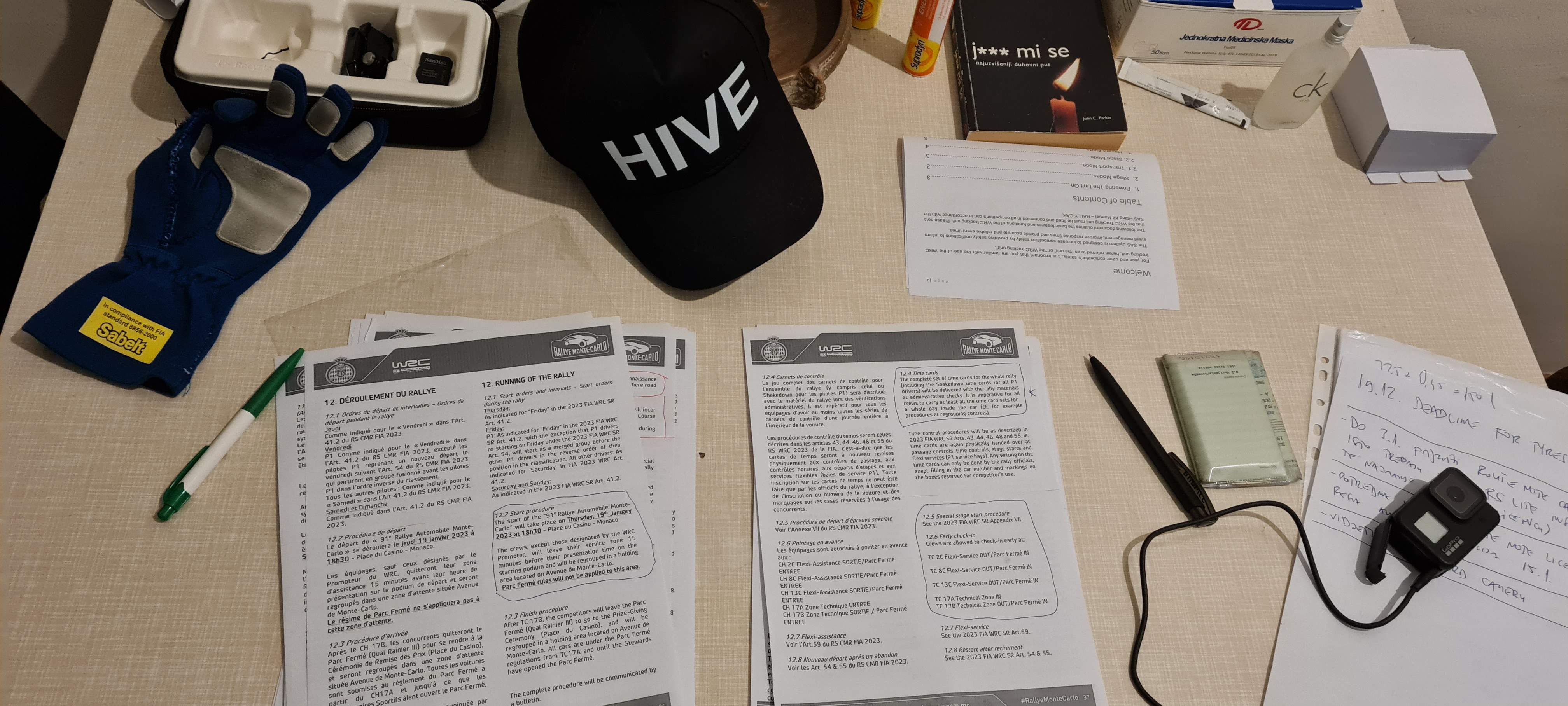 Follow @pfunk, @guiltyparties and @themarkymark for newest witness news.
Great attitude from crew at @minnowsupport :)
Grab a beer and enjoy!
Cheers!
---
---