Hivechess Tournament Season 12 started: @sawko takes the lead!
Dear chess fans,
the first round of Season 12 started yesterday with a 3+1 Blitz arena. 26 players had participated with an average rating of 1871, for 3 of them I still don´t have a Hive username: jose014 (@jose014?), Henry_lloyd007 and stronglychuks. Please let me know your Hive username, otherwise I can´t consider you in the final rankings.
Our fivefold champion @sawko ended up as winner, with 8 points lead over runner-up @eniolw and HCT-winner @vjap55 as third. Congratulations!
Result table of round 1: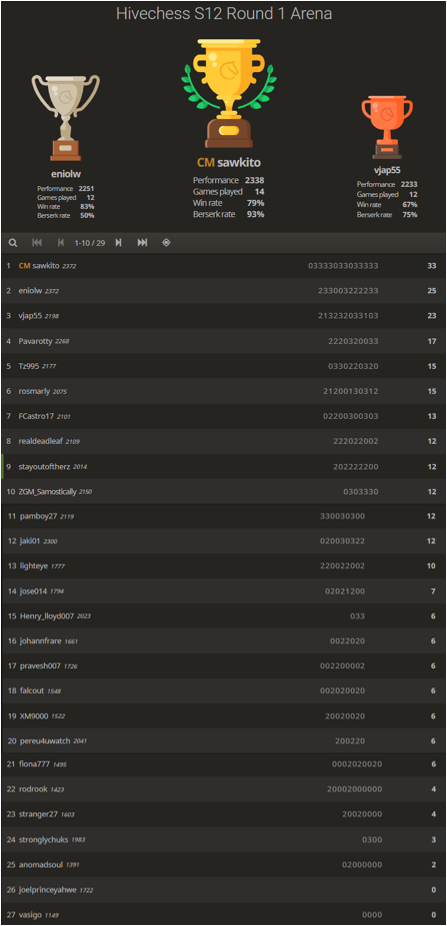 Link to the tournament: https://lichess.org/tournament/hRrmibat
Since I am not 100% healthy, I was quite happy with my 9th place. My personal highlight was a win against @vjap55.
In the game (where I had White) I had sacrificed (actually blundered) several pawns, but got a decent attack with a nice "fully operational" bishop pair. In this position there was only one move to achieve a winning position. Can you spot it?
White to move and win: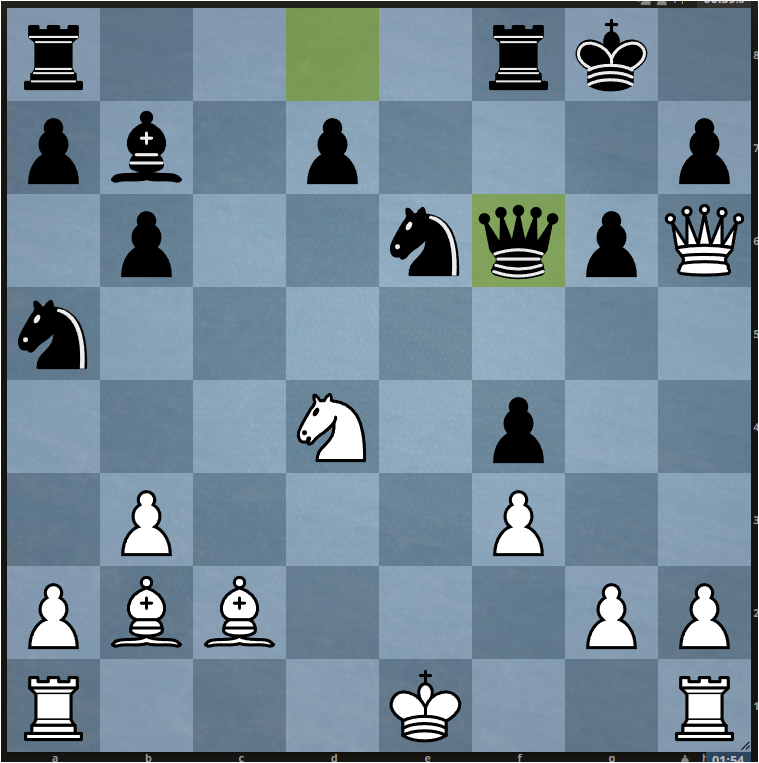 https://lichess.org/EXjAILP2/white#44
Season 12: 03 Jun to 05 Aug 2022 / Ranking after the first round:
The rules you can look up in the S12 announcement post.
See you all next week - and keep practicing!

On another note, currently the Norway Chess 2022 tournament is going one, featuring a round robin tournament witha a strong field of 10 players including Magnus Carlsen. After 4 rounds somewhat surprisingly former world champion Viswanathan Anand is leading, followed by Carlsen and Wesley So (who won the Blitz tournament and is in great form too). Tomorrow the match Carlsen - Anand will be played. Looking forward to that!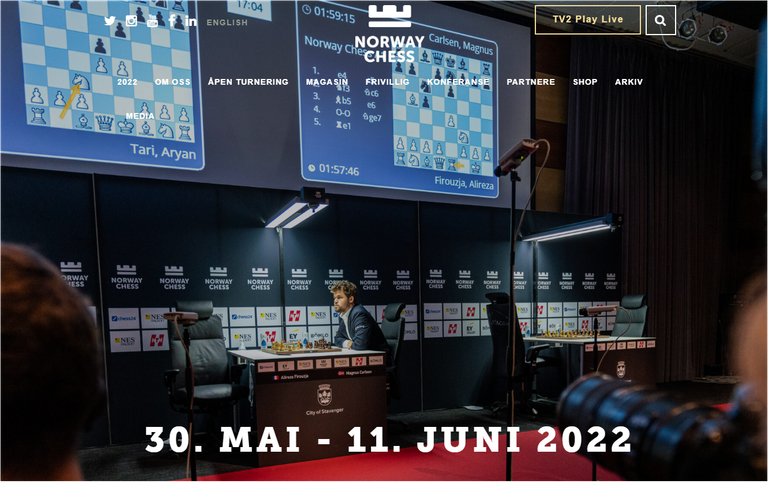 https://norwaychess.no/
---
---