Hivechess Tournament Season 16 Round 2: @mundocuriosidad was the winner!
Dear chess fans,
yesterday the second round of season 16 "Untitled" was played as a 3+2 arena, with 23 players. For the rules please refer to the announcement post. Welcome @giuatt07 (guisep73) and @acidtiger to Hivechess! From Emerald09551 I don´t have yet a Hive name, so he is not counted.
It was a very close fight this time, the top 4 only separated by 3 points. At the end @mundocuriosidad (Tonystar111) ended up as winner, ex aequo in points with runner-up @pamboy27. @jaki01 was third, followed by @lucianosky (Pavarotty). @agreste could get a good 5th place. Congrats to All!
But for whatever reason the pairing was quite unequal. I as tenth had the third highest average opponent rating. Emerald as 13th had the toughest opponents of all. I don´t get it how this is possible. So next week we will do a Swiss tournament!
Result table of round 2: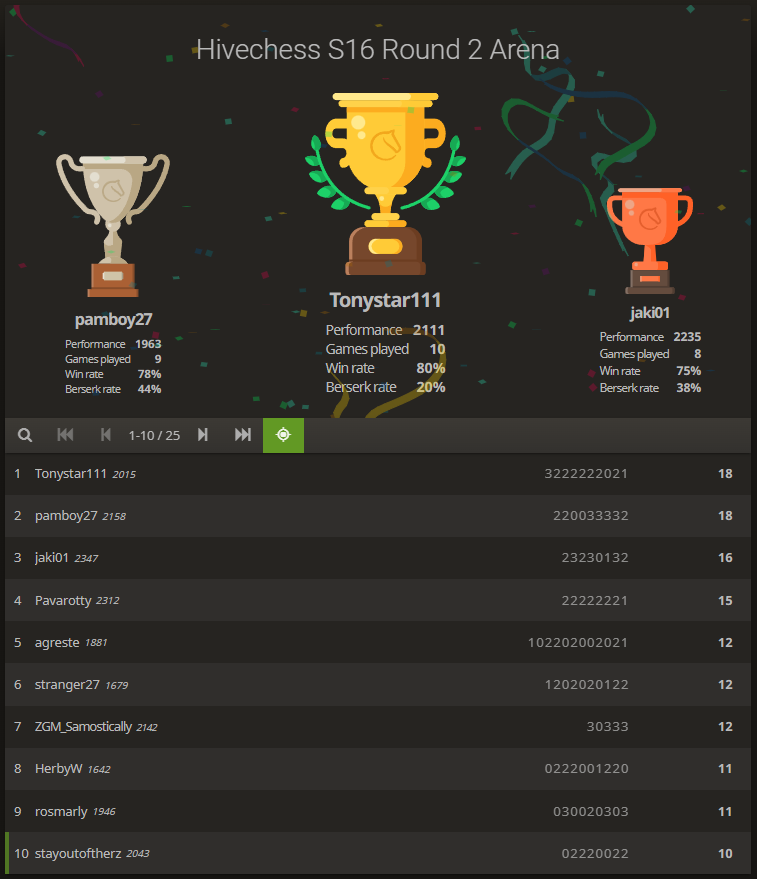 Link to the tournament: https://lichess.org/tournament/FkLocDeC
Season 16: 18 Aug to 20 Oct 2023 / Ranking after the first 2 rounds:
Several players had started the season already with 5, 10 or 15 bonus points, dependent how they did in the Lichess Team Battles, read more about it here!
See you all next week - and keep practicing!

On another note, Magnus Carlsen has won the FIDE World Cup 2023!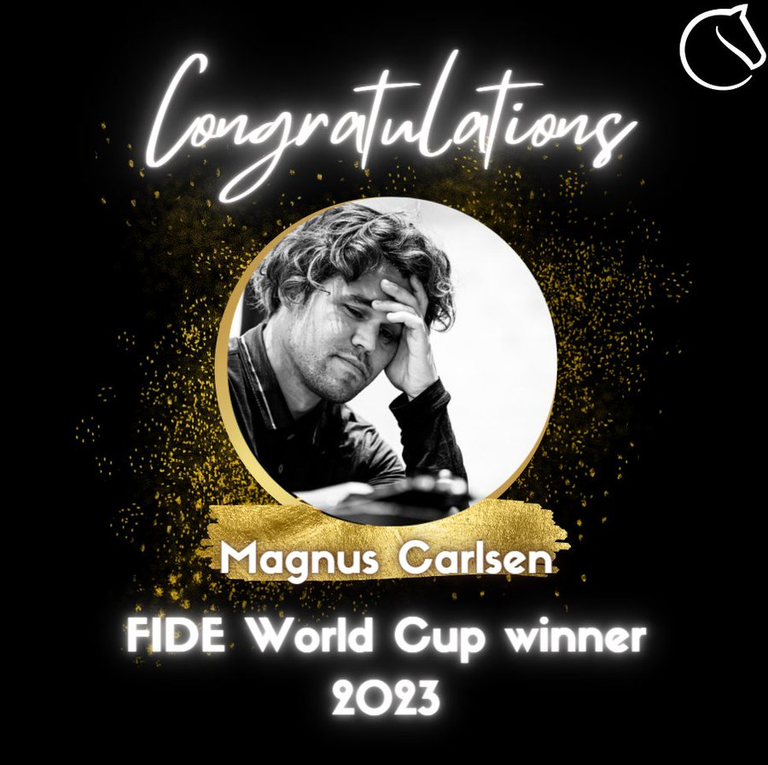 Source: TwitterX-account of lichess.org
Also, in a recent interview he mentioned that he would not play in the Candidates Tournament. He apparently prefers faster time controls. He could imagine a world championship with much more games of e.g. 1h each, so that 2 games per day could be played.
What do you think about it? Should the classical time format (at least 120min.) still be the only way to become the title world champion or should faster time controls be also part of it or even replace the classical games? To me this would be a bit radical. Should time troubles really decide a champion title?

If you like, what you read, please vote for me as a witness ❤️!
---
---