Not enough... Hive savings. My Actifit Report Card: March 6 2023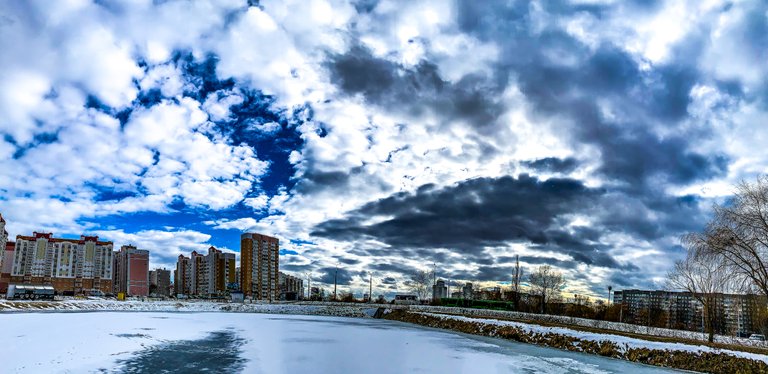 It's not enough.
That's what I think every time I put a period under any of my posts. There seems to be something I'm missing, or I could do better. Even when I'm satisfied on publication day, tomorrow I realize that it's only 10% of what I can do. It's not vanity, it's regret of underperformance. Along with that, I can't stand long read-outs and proofreading. And crossing out or deleting whole chunks of text is like cutting off a piece of myself.
The phantom pain is as real as this unreal world...
I refer to time, but I am constantly reminded of my favorite writers who wrote at night. They, too, had to do things far removed from writing just to eat tomorrow. Bukowski, a very ambiguous character, worked as a letter carrier during the day and wrote all night with a couple of bottles of alcohol. He would fall asleep when either alcohol or fatigue knocked him out. But nothing stopped him...
My list of favorite writers is huge, let it be Charles Bukowski today. And it is precisely because of his ambiguity. Not in spite of.
The artist must be hungry...
This phrase haunts me all the time. Perhaps I should change my mindset to get away from it. Being hungry does not make you a good artist. Talent doesn't always lead to better creations in the end. And persistent work can definitely do wonders. Deliberate action and work on yourself. Every day. What I forget every day...
It's like always kicking myself, because I, like all mortals, think there's time. That tomorrow I will surely do things differently, but tomorrow is today. In a way, there really is no tomorrow. There is a great today. For possibilities and actions and the future. Weird, huh? Today is the future...
In the meantime, I'm missing all my deadlines, procrastinating plans, and procrastinating with everything I can.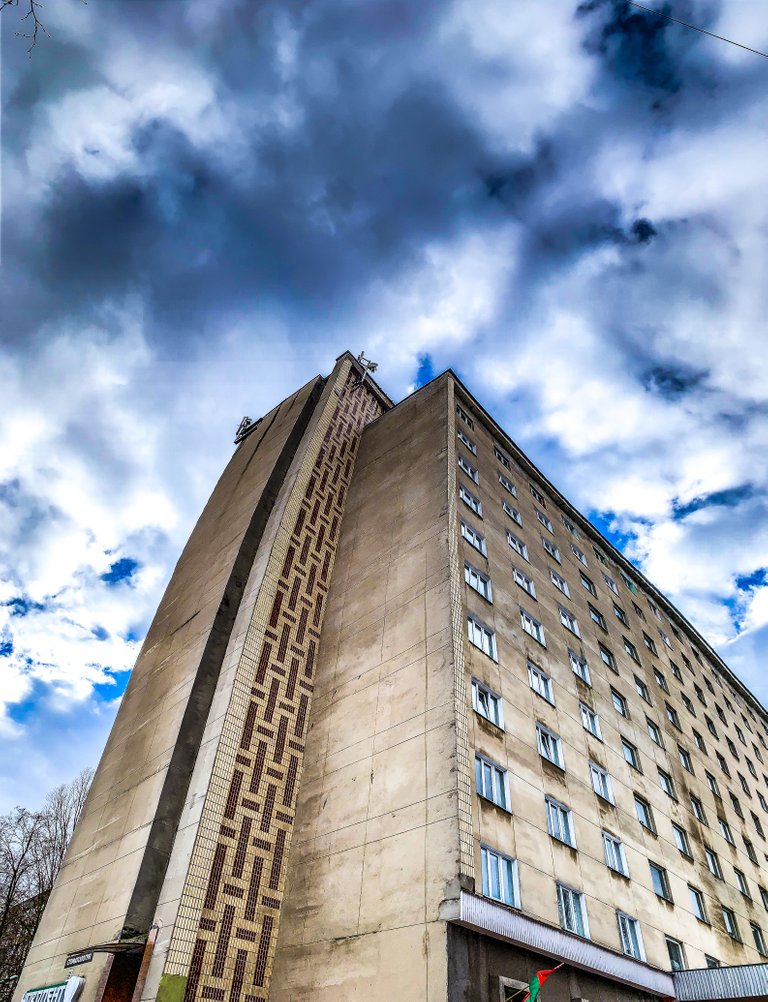 10%
You may not believe this, but that's how I estimate my efficiency. 10% fucking percentages. The Actifit report is basically written in 30 minutes. A basic daily post in 1 - 2 hours. Sometimes it's a stream of unstructured thoughts from my head. But we all love photos and beauty, so another hour can be spent selecting photos and arranging text. Text can also be beautifully arranged on the page, as it turned out recently. Thanks Hive, I do have a lot to learn....
Now, perhaps a spoonful of tint in all this already not very edible broth for the uninitiated in my work. I see we've been discussing AI for a day now. It's pretty clear. Stop, please! There are worse problems here. I see some posts that are brilliant in the energy emanating from them. AI certainly won't do that. And I laugh and cry when I see the payouts under these posts...
There's a real problem that hasn't gone away in years...
Not AI. But if you want to get back to AI, I agree with @doze on all points of his [Hivewatchers Drama / AI Drama] post(https://ecency.com/hive/@doze/hivewatchers-drama-ai-drama) Dude, sorry for this mention, but I really appreciate what you write and your design!
Maybe I'm an idealist who doesn't hold that belief about myself. The world is not perfect, nor are all of its components, I know that. That's what makes it beautiful most of the time, like all the surrounding things. Yes, I certainly know that. But damn, how I wish it were otherwise...
Said the man with the most questionable native tongue on this planet. And with the most horrific events unfolding on the lands of a neighboring country right now...
I'll end as I began.
This is not enough.
All my posts, even in web2, written at the risk of my own safety, are a small drop in this vast sea. And I'm not an Influencer. I don't have millions of people behind me.
But I do have Hive and everyone here.
Hopefully that will be enough in the near future. Naturally, if I try today. After all, tomorrow is today!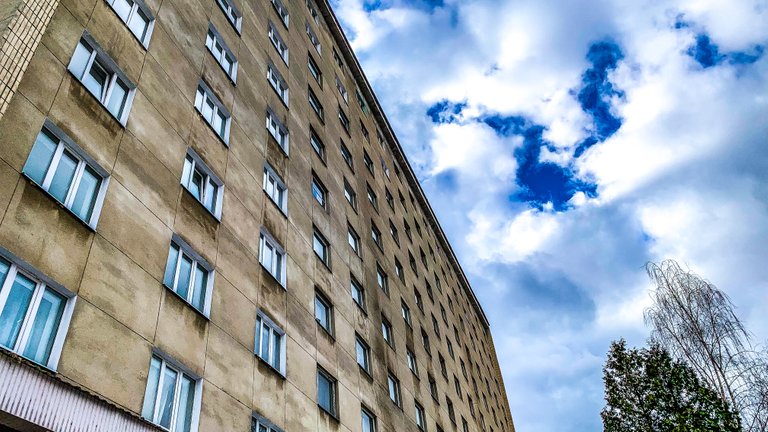 Hive savings report
I will continue to play the game in the numbers of my achievements on Hive. Below is a table of my daily accumulation of Hive, HP, and layer 2 tokens: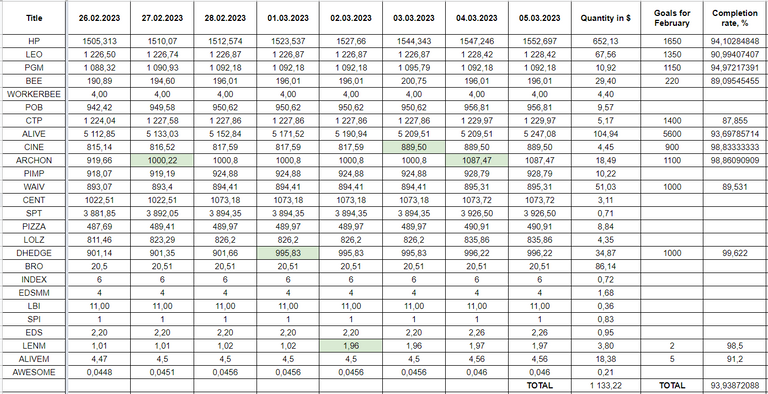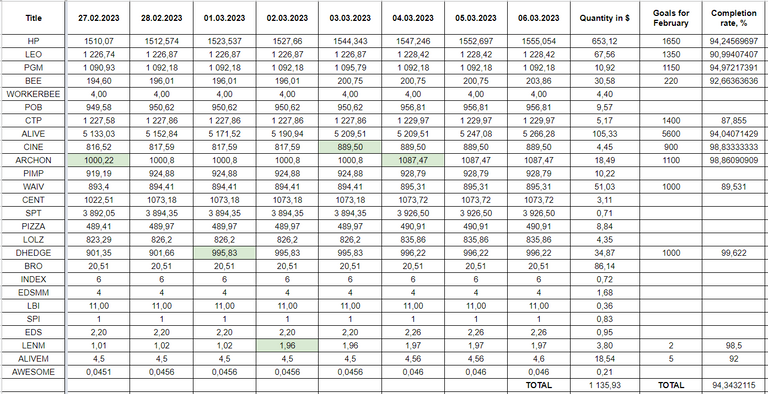 I used to think that repeating myself was bad. Ineffective and just plain stupid. But we live in a world of mountains of information when we miss something every day. Gradually, I changed my mind. Even more so. Now, it's necessary to post every day if it's important.
So, the second layer of Hive is the future, which will bring a lot of interesting things. It's already being done. Many projects have already been holding their own for at least a year. That's the time I'm watching this. This is the time that I've started to accumulate second-layer Hive tokens. Sooner or later, I will come back to each of these posts and show them again. I'm sure I will.
But like I said, I don't have a million followers behind me. My voice weighs only two cents so far. It's too quiet to be heard. But it will be too late when I am heard...
Let's drop the drama. 😜😂
ALIVE is always in my heart and my favorite! But if you don't know where to start, just run through my accumulation posts and my thoughts. I did about the same as ph1102, who described it in his post The More You Know, The More You Stake .:. #MyHiveGoals 2023 Maybe that's why I look at the project and the work of Liotes guys. Yes, I left out the BRO and LEO brackets. Everyone knows about them.
Because we are decentralized! Anything is possible here...
For now ⬇️
Savings today is $1135.

Hive On! Hive Five! Stay ALIVE!

I am also a member of the following communities!⬇️
All banners are clickable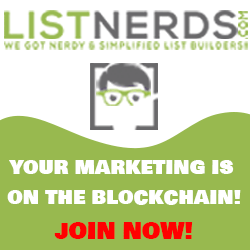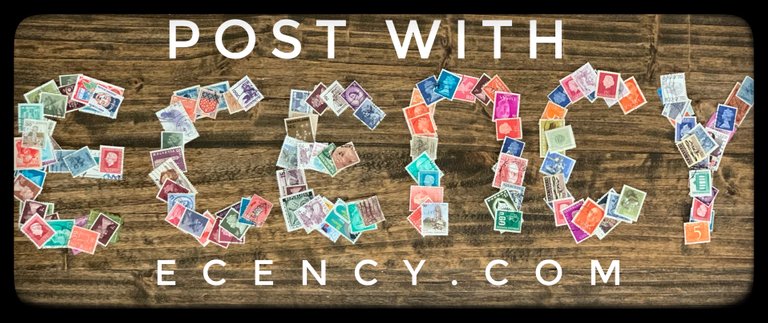 This report was published via Actifit app (Android | iOS). Check out the original version here on actifit.io


06/03/2023

16852

Daily Activity,House Chores,Photowalking,Shopping,Walking
---
---