Morning Run: parkrun beside the sea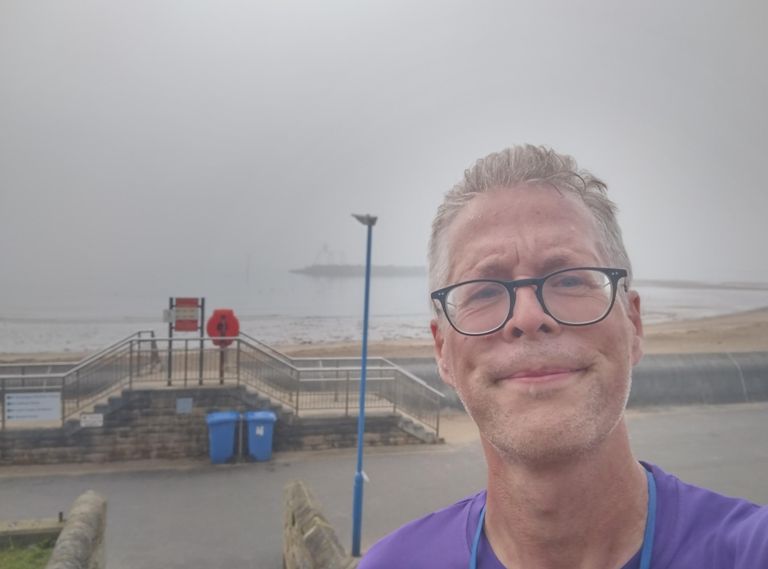 steevc just finished a 5.0km run, that lasted for 26 minutes.
This run helped steevc burn 375.0 calories.
---
Description from Strava:
Although I have been to Newbiggin by the Sea (yes, that is the full name) before I had not done their parkrun, until now.
The course is along the promenade starting at the Maritime Centre. The starter set us off with his hooter after a little rhyme that people seemed to know.
It was quite misty when I went out with the sculpture in the breakwater hidden from view.
It is pretty flat along the front, but then you had uphill to the bowling greens. You do a loop around those and the leader was already on his way back as I got there. Then it is back down the hill to the finish by the bandstand, but first you have to do another lap up the hill. It is no easier the second time.
I had been on my own for a while when a guy came past me on the second climb. He nearly took a wrong turn, but I told him to carry on. We ran together for a while, but a the finish came into view he told me to go. I had just enough left to sprint a bit.
The time was not too bad and I finished just about in the top third.
The mist was clearing as I walked back and it is bright now.
It was a good way to start my Saturday. We have been to the market at Tynemouth station. That is quite a thing that I may write about some time.
Run free.
---
If you would like to check out this activity on strava you can see it here:
https://www.strava.com/activities/7629437533
About the Athlete: Older guy trying to keep fit, but still hope to go quicker.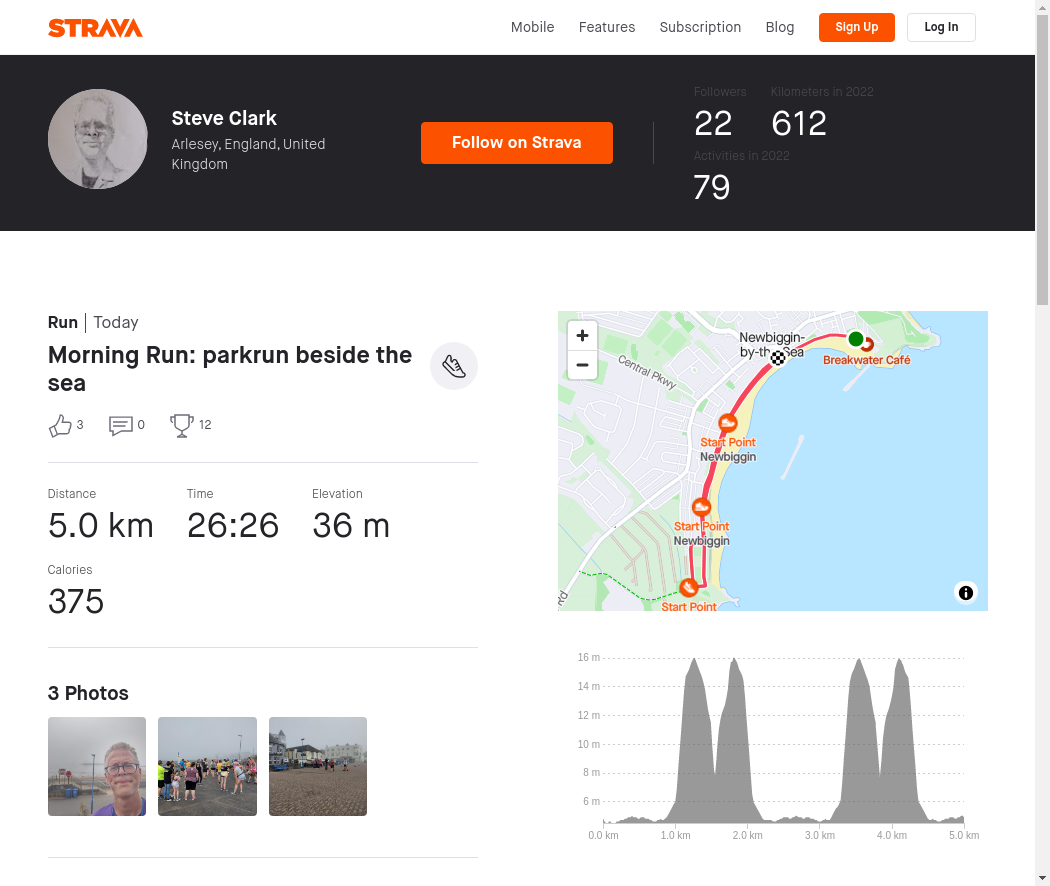 This is an automated post by @strava2hive and is currently in BETA.
---
---