Morning Run: parkrun 73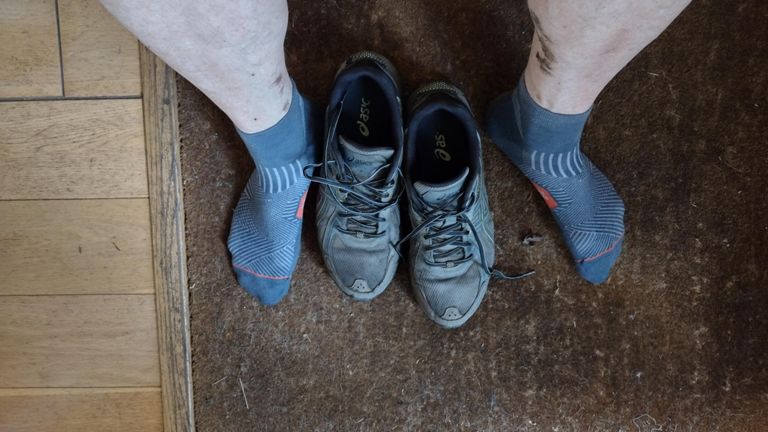 steevc just finished a 8.84km run, that lasted for 70 minutes.
This run helped steevc burn 592.0 calories.
---
Description from Strava:
It was another nice morning for parkrun. I tracked my whole trip out this time, but I take it fairly easy on the way there with some walking when I get close. Strava has a segment for the actual race, so it splits out that time for me.
The people who own the site have put down bark chippings on some parts of the course, so there is less mud,but some other parts are still slippery. Despite the good weather there were a lot less people there.
I went out fairly hard to see what would happen. We soon got strung out, but I tried to keep someone ahead of me in sight. The bark chippings felt quite soft and I wondered if that would slow me down a bit. As I passed the finish one of the marshals who knows me said I was going at a 'cracking pace'.
The second half is always hard, but I could see a big guy ahead of me and was not going to let him get totally away even if I could not catch him. Just before the final straight I could hear someone coming up behind me and that encouraged me to dig deep for whatever I had left. I did not look back, but I could feel he was close as we approached the finish. I just made it ahead of him. It turned out to be a guy who is a little older than me. I came 13th, but that was due to the small field. I can see from the list that half of those ahead of me are over 50. There just do not seem to be a lot of young people doing the run, but I suspect many would be a lot quicker than me.
This turned out to be my quickest of the year and not far off my best. That bodes well for improvements.
I chatted to a few people as I headed back, but then jogged most of the way home. I needed to get showered so we could go off shopping. It is that time of year when presents need to be bought.
Run free!
---
If you would like to check out this activity on strava you can see it here:
https://www.strava.com/activities/8169598699
About the Athlete: Older guy trying to keep fit, but still hope to go quicker.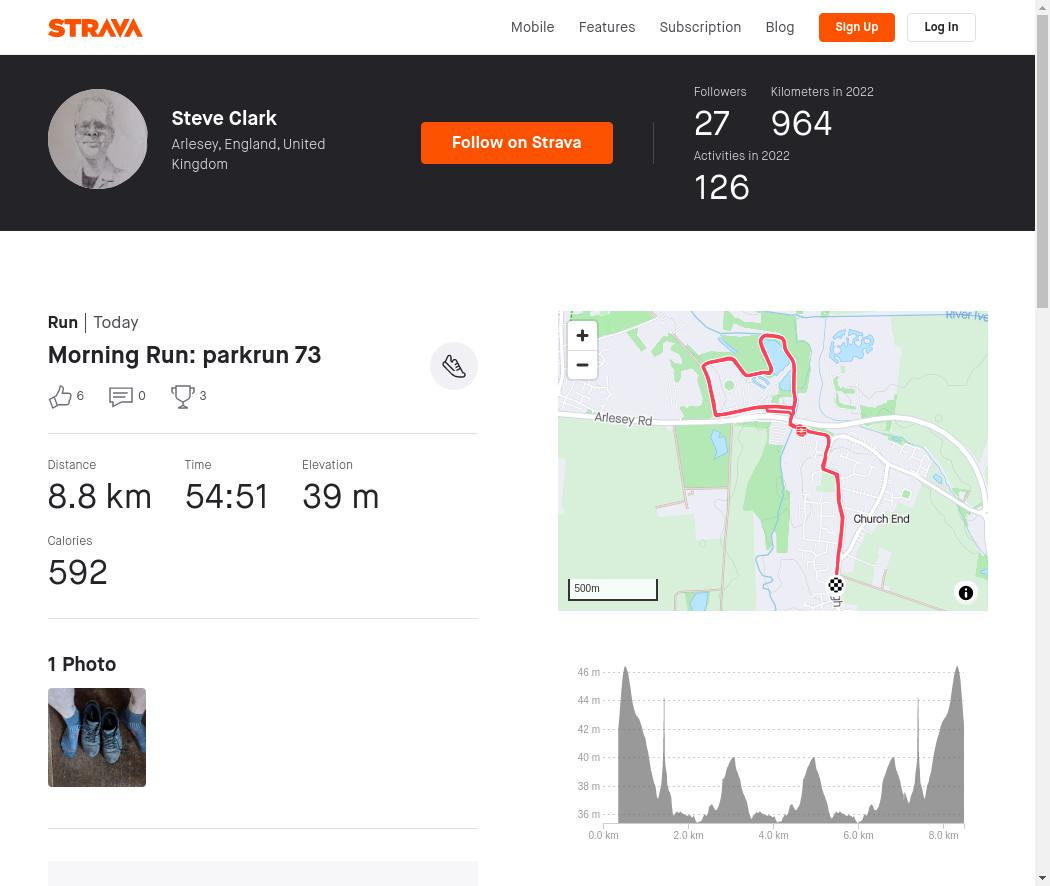 This is an automated post by @strava2hive and is currently in BETA.
---
---