Morning Run: Drizzly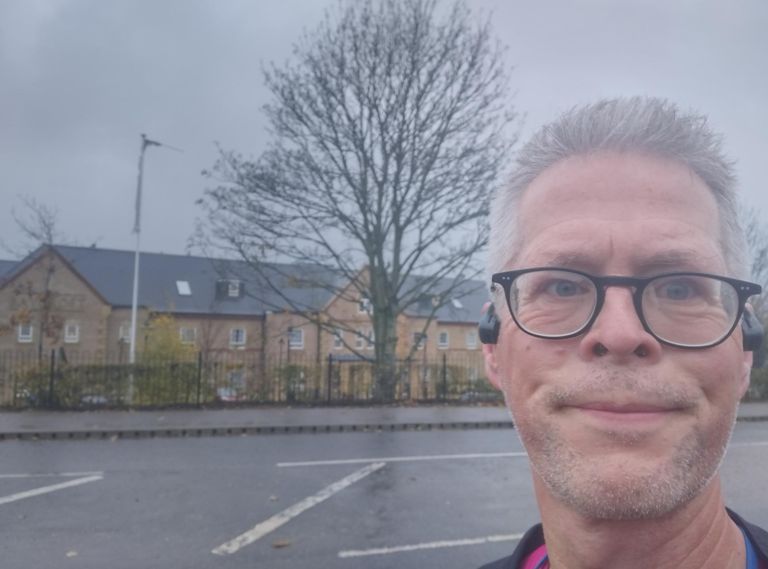 steevc just finished a 13.87km run, that lasted for 82 minutes.
This run helped steevc burn 1206.0 calories.
---
Description from Strava:
After yesterday's parkrun I was feeling quite drained. Cutting a few seconds off my time took it out of me. Last night it was really windy here, but it sounded calm when I woke up. The forecast said there was a high chance of rain, but I knew I needed to get out there anyway.
I had a route in mind with options to adjust the distance depending on how I felt. It started with running through Arlesey and up to Fairfield. I could tell it was not going to be quick, but that is fine. It did rain a bit, but never got heavy. I just had issues with my glasses getting wet and steaming up.
I stopped for the selfie by a fairly new development that is for the 'over 55s'. It is a little scary that I would qualify, but I am not ready for that sort of thing yet.
I saw a fair few runners today and a few houses that already have Xmas decorations up. It is far too early for that.
I carried on to Stotfold and did the long loop around there before heading back to Arlesey. I opted to extend the route there so it was almost 14km. That felt like enough. My watch says I need 3.5 days to recover, but I will probably run again on Tuesday. My current routine seems to be working well for me. I am not aiming to go and do lots of races, but I do want to improve my parkrun time and be able to do longer runs as well.
Have a great week and run free.
---
If you would like to check out this activity on strava you can see it here:
https://www.strava.com/activities/8174421338
About the Athlete: Older guy trying to keep fit, but still hope to go quicker.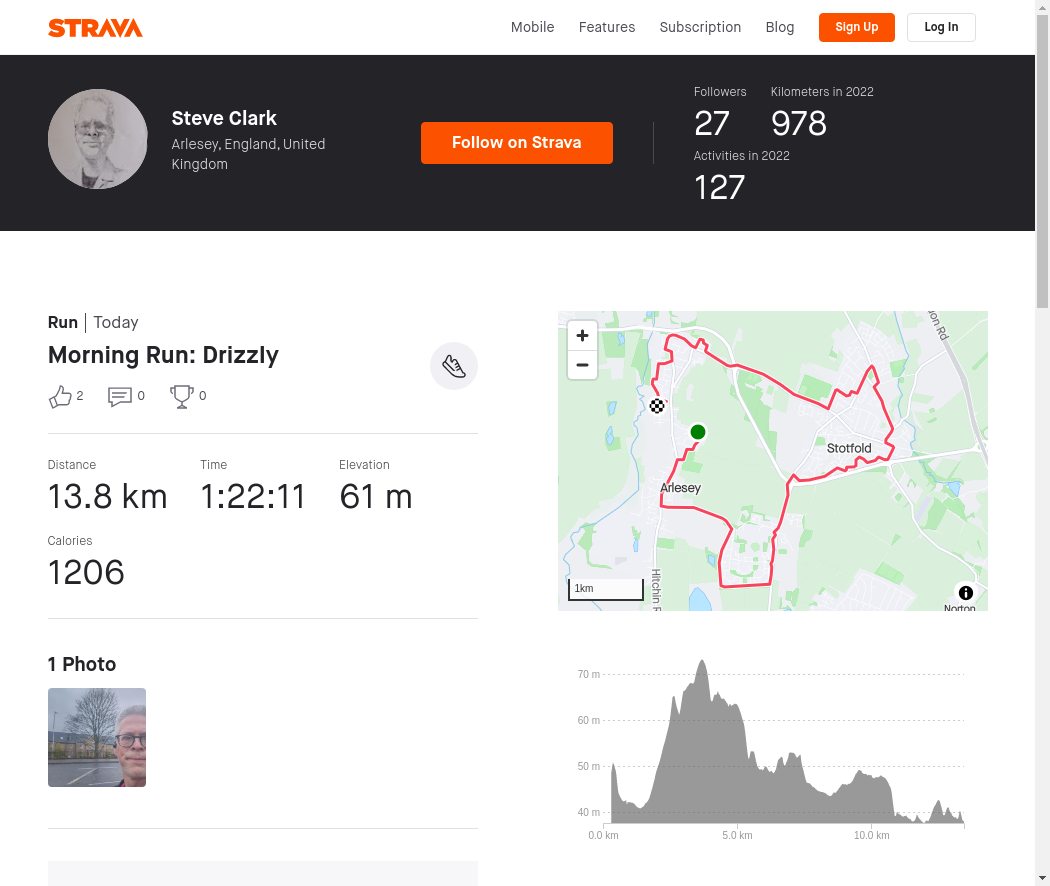 This is an automated post by @strava2hive and is currently in BETA.
---
---