Morning Run: Peaky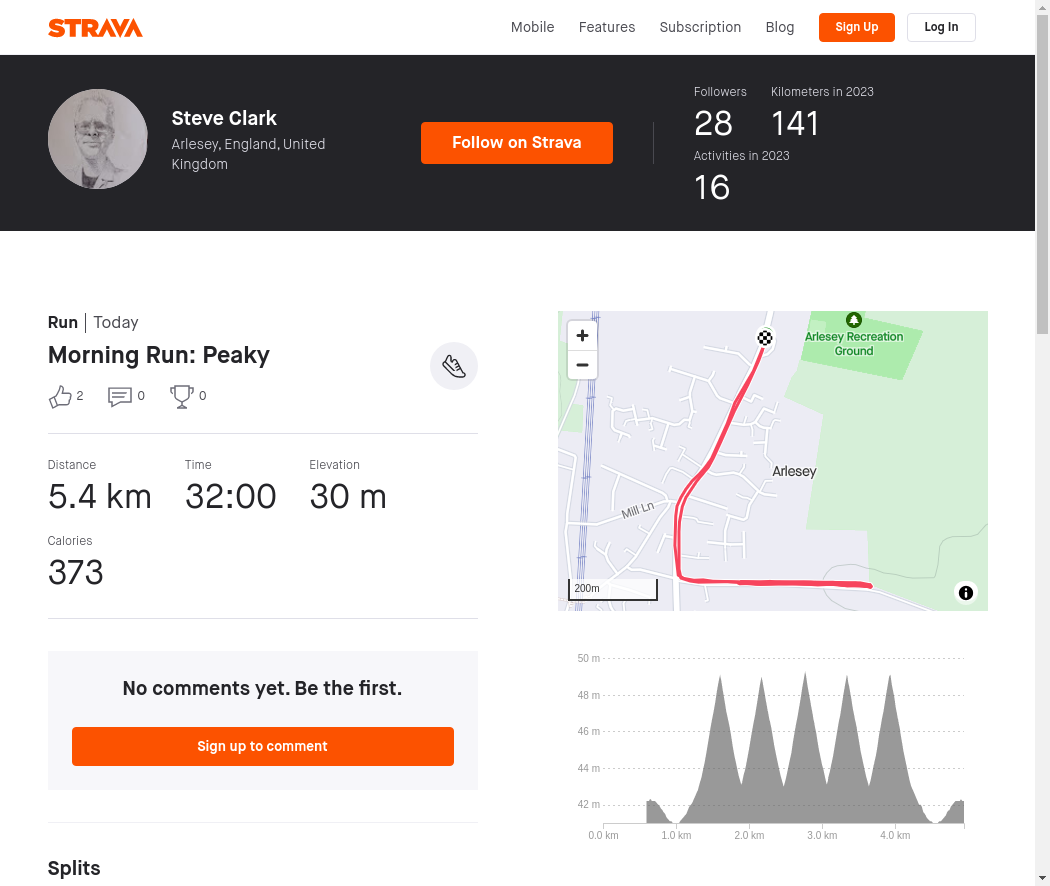 steevc just finished a 5.46km run, that lasted for 32 minutes.
This run helped steevc burn 373.0 calories.
---
Description from Strava:
It is feeling a little warmer, although Strava reckons it was 5C, feeling like 1C. It is definitely lighter in the morning though. I managed to get up and out a little earlier. Need to spend less time checking my phone in bed.
It was off to West Drive for my interval session which I have not done for a few weeks. I nearly bumped into one of the guys I think of as the Hairy Hikers as I turned the corner at the gateway. He seemed to be on his own today for his daily walk. I go a little way up the drive to the first 'sleeping policeman' bump before going for it.
The sprints felt fairly good today. I did get overtaken by a kid on his bike though. I was out of breath by the time I reached the bollards and had a short walk as I headed back down the hill before jogging the rest.
I did my five sprints as usual and that feels like enough. I was happy when I checked the segment times at home as they were all comfortably under 5min/km with peaks of around 4:30. That is about as fast as I can run. I may need some tips on technique to improve on that.
It is best to get out early, so I miss most of the kids going to school. There were a couple around. They tend to cycle on the pavement.
When I got back I checked on the chickens. We have been getting an egg most days, but nothing there so far. I will clean them out later.
I weighed myself for the first time in a while. I am not sure if I put on any weight over Christmas, but I am at the same as I was before then. The NHS BMI Calculator shows me well within the healthy range. It seems I can indulge a little in sweet treats if I keep up the exercise. I always tell people that I run so I can eat cake.
Run free and stay well.
---
If you would like to check out this activity on strava you can see it here:
https://www.strava.com/activities/8480370024
About the Athlete: Older guy trying to keep fit, but still hope to go quicker.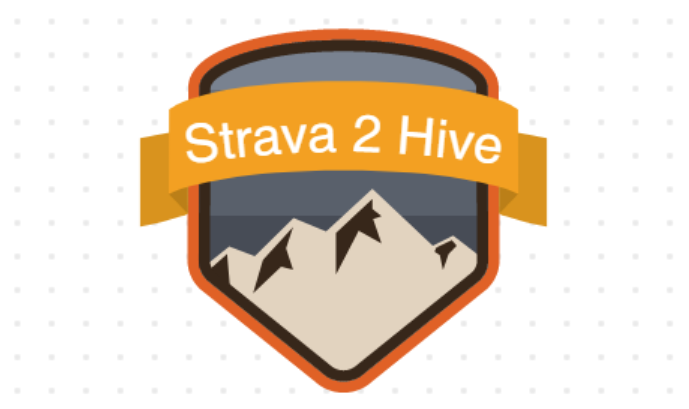 This is an automated post by @strava2hive and is currently in BETA.
---
---