Morning Run: Cold again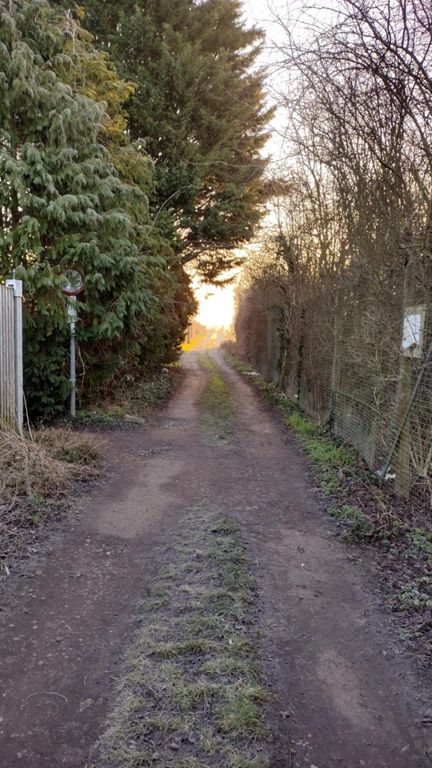 steevc just finished a 8.1km run, that lasted for 47 minutes.
This run helped steevc burn 571.0 calories.
---
Description from Strava:
The weather has turned cold again so it was sub-zero when I got up. For those who never experience such temperatures this may seem extreme, but it is perfectly normal here. I know it gets much colder elsewhere. I had to attend to my chickens before starting my run. I bring their water in overnight as it would freeze solid. They seemed okay.
I want to look at boosting my weekly distance, so did a slightly longer run than usual. The issue with running in the morning is that there may be loads of kids going to school. I saw plenty, but the paths were not too crowded.
I did the loop around Arlesey, Stotfold and Fairfield. It was quite frosty out there, but it was not slippery on the paths. I did not stop at the outdoor gym as I needed to get back to start work. The climb from the underpass out of Stotfold up to Fairfield is a long one, but I kept going all the way. Then I get a nice downhill stretch and my pace increased a bit.
I added a little extra at the end around my block with a short stop to photograph the sunrise over the allotments. Then it was home for breakfast and a shower.
I was listening to a BBC science podcast plus more from Drumeo. I am aiming to get through all the old Drumeo podcasts. Yesterday there was a nice interview with Nick Collins, son of Phil. I was doing more drumming last night. I try to do some every day and even think about drum patterns when I am running. You can do the hand motions anywhere and running gives you a steady beat.
Run free!
---
If you would like to check out this activity on strava you can see it here:
https://www.strava.com/activities/8519111132
About the Athlete: Older guy trying to keep fit, but still hope to go quicker.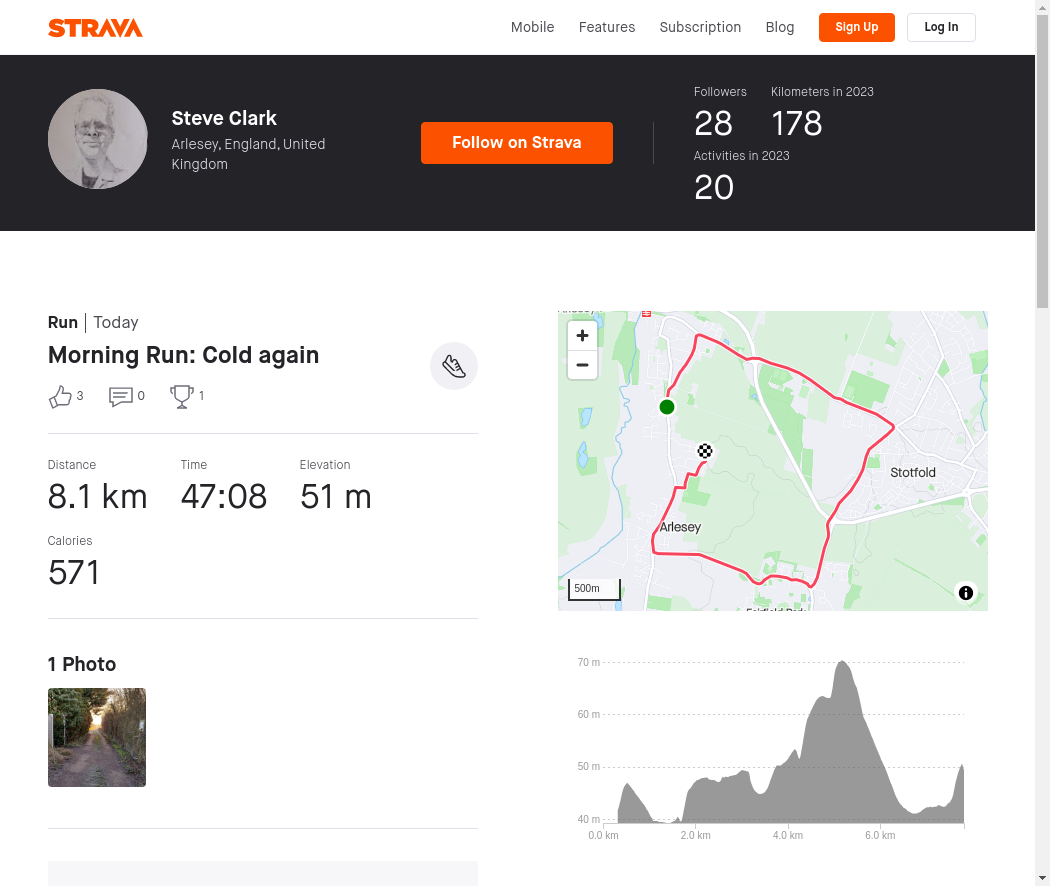 This is an automated post by @strava2hive and is currently in BETA.
---
---