Morning Run: Toilet training?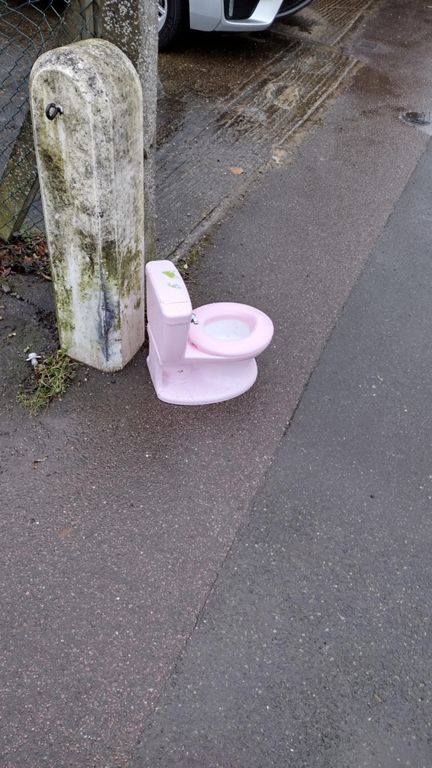 steevc just finished a 5.41km run, that lasted for 33 minutes.
This run helped steevc burn 394.0 calories.
---
Description from Strava:
Do not worry, I am not going to get too lavatorial. I just saw this toy toilet outside a house on my run. I have to wonder what story is behind it being there.
Today was an intervals run and I headed to my usual hill. Rain was forecast, but it was not too bad out there. It was a bit colder than I expected and I felt a bit chilly when I got back.
My uphill sprints were almost all under 5min/km, which is what I aim for. I hope it will eventually result in me being able to sustain higher pace. I have started looking at running slow to run faster. There are lots of articles and videos on this topic such as this. I think it is about running at an aerobic heart rate that you can sustain. I will investigate more.
I changed my Garmin screen to show heart rate rather than times. It was around 140 when I was taking it easy and peaking over 170 on the sprints.
I am volunteering at parkrun on Saturday, but will try a long run on Sunday where I try to keep my heart rate a bit lower.
Run free and stay well.
---
If you would like to check out this activity on strava you can see it here:
https://www.strava.com/activities/8607835124
About the Athlete: Older guy trying to keep fit, but still hope to go quicker.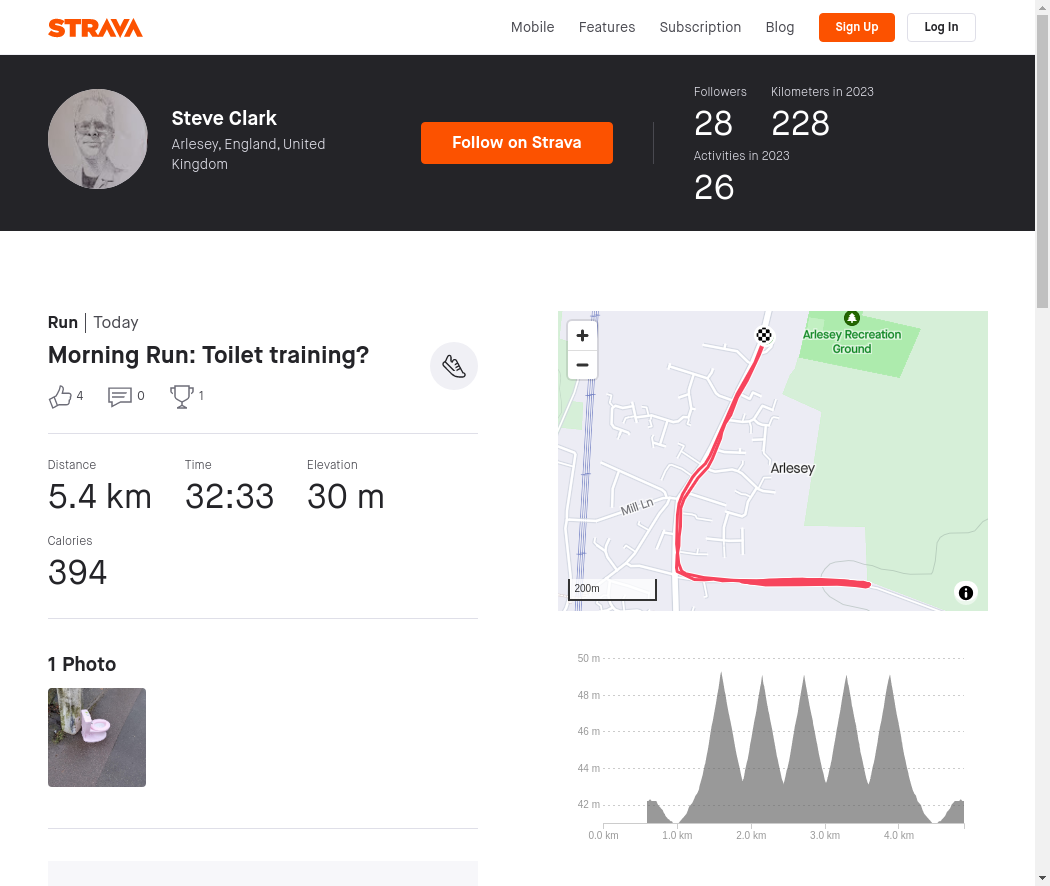 This is an automated post by @strava2hive and is currently in BETA.
---
---