Morning Run: Spring in my step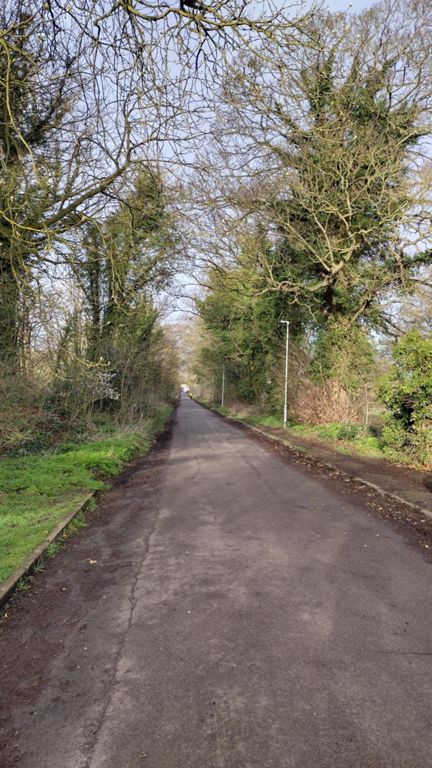 steevc just finished a 5.5km run, that lasted for 34 minutes.
This run helped steevc burn 381.0 calories.
---
Description from Strava:
Yesterday I got soaked on my way to work and it was raining last night, so I was not too hopeful about conditions this morning, but it was actually pretty good. Not particularly warm, but that is fine by me.
Today was time for some hill 'sprints', so I jogged up to West Drive. I call it that, but according to the map the lower part is North Drive. It used to be the road to the Three Counties Asylum (aka Fairfield). At some time there was a rail track to get supplies up the hill and there is still the old weighbridge near the top that was used to weigh the coal. Now you can drive half way up to what was a house and is now some sort of care facility with some stables opposite. That is as far as I go on my sprints that start at the first speed hump down near the old gates. That makes for about 300m rising by 6m. I do it as quick as I can, which is at around 5min/km pace. That is an easy pace for some, but not for me. The aim is to get my heart working and I think it does that. I need a bit of a walk when I turn around each time.
As usual I did the hill five times before heading home. There were people out walking their dogs and the two old guys I usually see out for a morning walk. Also saw a squirrel and a pigeon both feeding from some seeds or something.
Podcast listening included Digital Planet from the BBC World service. This was the penultimate show. I have listened for years and they have had some great stories of technology around the world. As a regular listener and participant in their listener group I have been invited along to a do at the BBC Club after the final show next week. I shall probably report on that over on Hive.
There was another call for parkrun volunteers on Saturday, but the roster seems to be just about full now, so I shall probably be running.
Run free!
---
If you would like to check out this activity on strava you can see it here:
https://www.strava.com/activities/8762353073
About the Athlete: Older guy trying to keep fit, but still hope to go quicker.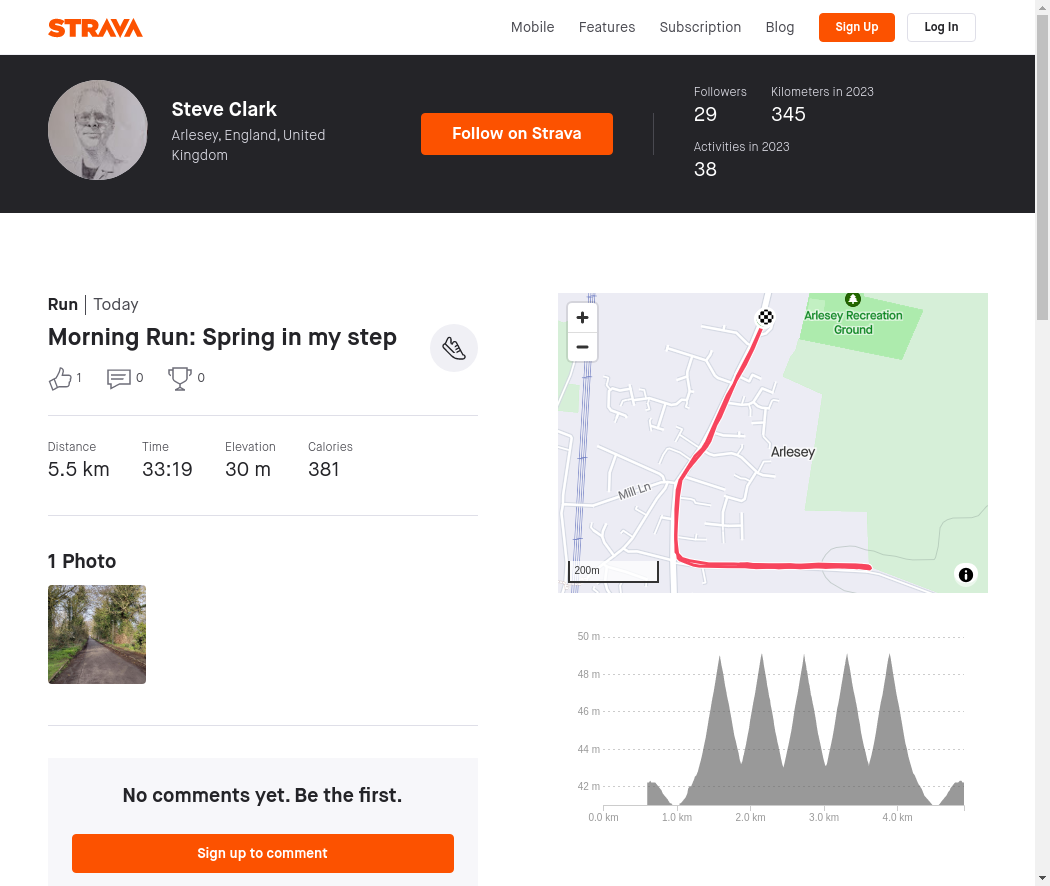 This is an automated post by @strava2hive and is currently in BETA.
---
---