Morning Run: Stretching it out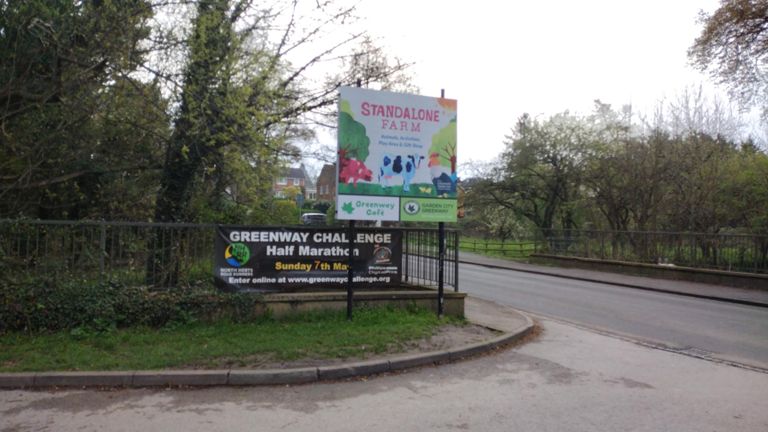 steevc just finished a 18.26km run, that lasted for 110 minutes.
This run helped steevc burn 1185.0 calories.
---
Description from Strava:
For the readers on Strava, if you wonder what these hashtags are for, they get picked up by an app to create a post on Hive where I earn from my activity. Drop me a message if you are interested.
The weather has turned nice again, for now, and I felt I needed a long run. Not running yesterday ought to mean I have a little more energy today. Before I got up I pondered which route to do and decided on heading over to Letchworth.
It was quite mild out there, so t-shirt and shorts were fine. I did my usual start by running up the hill to Fairfield and then out the other side to the road that goes up and down a bit. I cut across to the path by Standalone farm. That and other places were a little muddy, so I had to watch my footing as these shoes have no tread left.
The sign by the farm entrance reminded me that I needed to enter the half marathon that starts there, so I just did that before writing up my run. That will be in three weeks, so I have time for another couple of long runs.
Then it another undulating road that features at the start of the Standalone 10k. This run had a fair bit of climbing, but the downhills help a bit. I took the 10k diversion around Cashio Lane. I saw a new footpath has been added where that comes out on the main road. It has been a little while since I did this route and I saw a few changes on the roads and where people are doing some home improvements.
I took the path through Radwell Meadows that was also a little muddy, but I had no slips. Then it was back through Stotfold to get home, but I took the long way around to come across the fields.
There were a lot of runners out there, with a majority of ladies. I expect others are preparing for races too and the nice weather helps. I always try to keep running through the winter so I can keep progressing.
My better half ran too as part of her couch to 5k plan, but not so far. It may be a while before she wants to come on long runs with me.
Have a great week and run free!
---
If you would like to check out this activity on strava you can see it here:
https://www.strava.com/activities/8899018558
About the Athlete: Older guy trying to keep fit, but still hope to go quicker.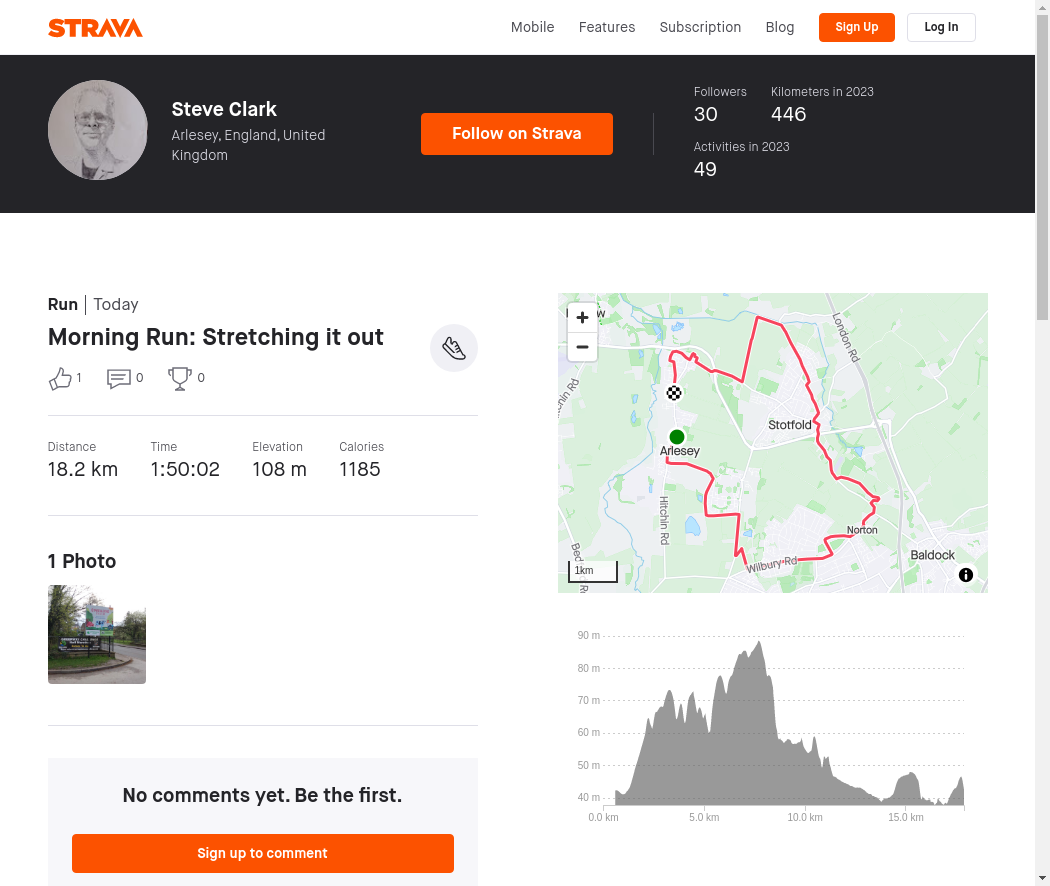 This is an automated post by @strava2hive and is currently in BETA.
---
---