Long Sunday run with a few things to see
Not a bad day out today. Not too hot and I'm happy with that. I did a big loop up to Fairfield and then through Stotfold. There seems to be a scarecrow competition related to the Queen's platinum jubilee. That is seventy years on the throne. I think she should retire now.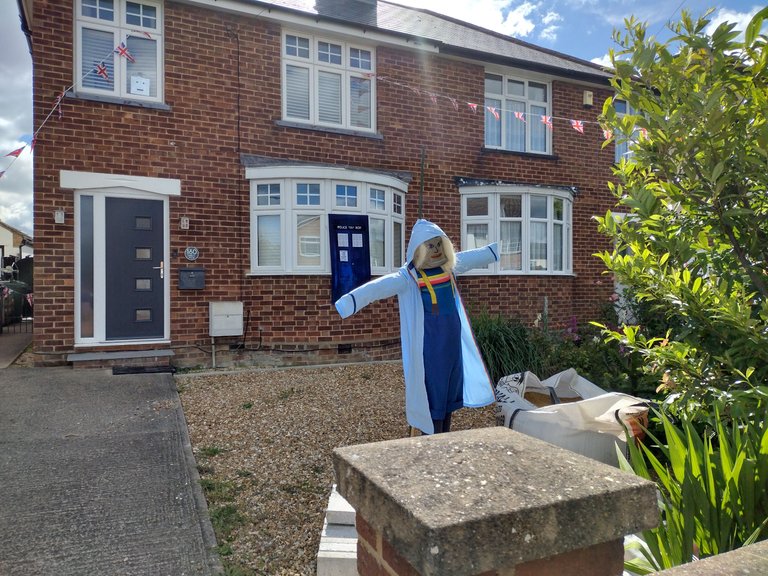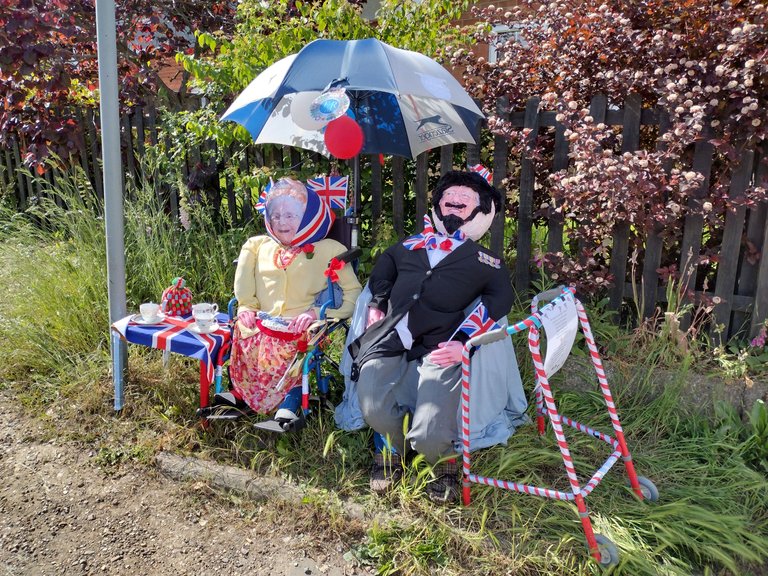 The circus has set up on the Green in Stotfold. I have not been to a circus in a long time. My kids are grown up, so I will not go this time. Maybe when I have grandchildren, but I do not expect those any time soon.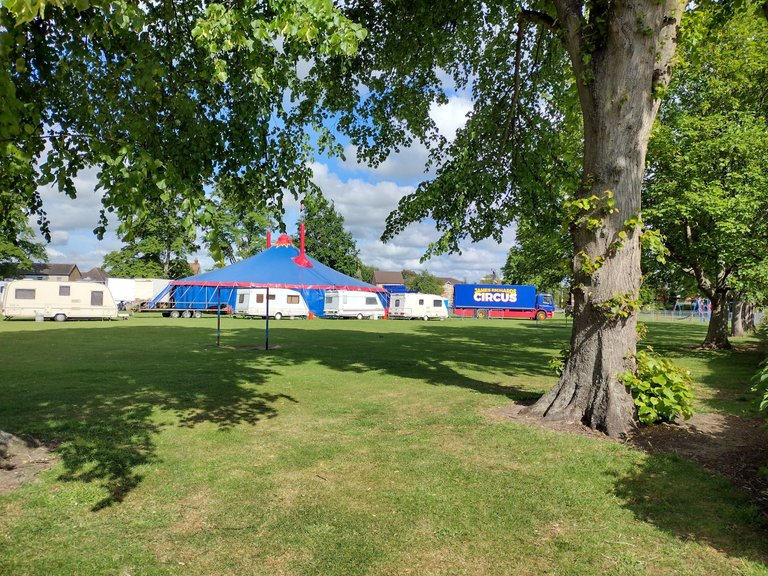 I came back across the fields by the new Pix Brook school for a change. It was a fairly long run that adds up to about a half marathon over the weekend. I will rest tomorrow.
Yesterday I was at a pub jam session that included @daniellemurray, @anna-newkey, @todayslight and @purplesinger. It is cool to have so many friends on Hive, but they are not all as active as I am.

We have an open mic this evening where I am playing. I was at another of those on Thursday, so it has been a busy week. I just need to fit in a bit more running each week to keep my fitness up. I may have to do a lunch run from the office.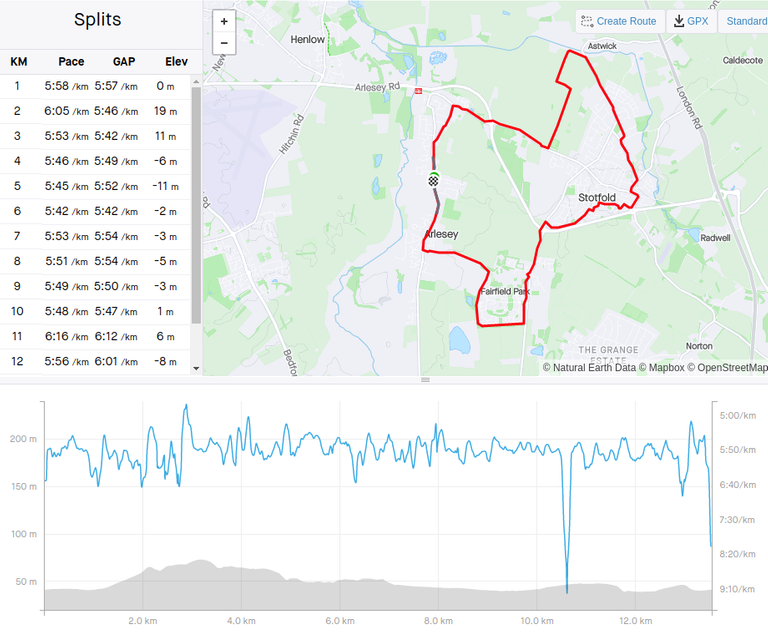 It was 13.5km overall taking one hour and twenty minutes.
Run free and stay well.
---
---