My Sporting Life
I was having a discussion with @revisesociology who seems to have been quite sporty in his youth and is still a pretty good runner. It got me thinking about the sport I have done.
When I was at school I had to do sport along with everyone else, but was not really into it. We did soccer, rugby and athletics with some other activities. At one point we had an old teacher who was into shinty, which is like hockey. We would play that in the school hall. I remember a period when the cross country was organised with a handicap system. As one of the slower runners I would set off early and sometimes managed to stay ahead of the others. That would have been the only time I won a race. I was more of an academic and did represent my school on some quiz teams.
My father was very involved with Star Rowing Club in Bedford and he tried to get me into it. I did some sculling and trained for a while in a four, but never competed. Some of the guys I rowed with went on to international competition. I never fancied getting out early through the winter for training.
When I went to Coventry Polytechnic to do my degree I enrolled in some sports clubs. I did judo for a while, but found it too rough. I was in the ski club one year and did some dry slope races as well as a competition in Aviemore (Scotland). The main sport I did was Ultimate Frisbee, which I had not even heard of before I went there. I was part of the Coventry Cheetahs team even though I was not particularly good at it. We competed in a league as well as various tournaments. I just found this FB group with some of the history and some familiar names.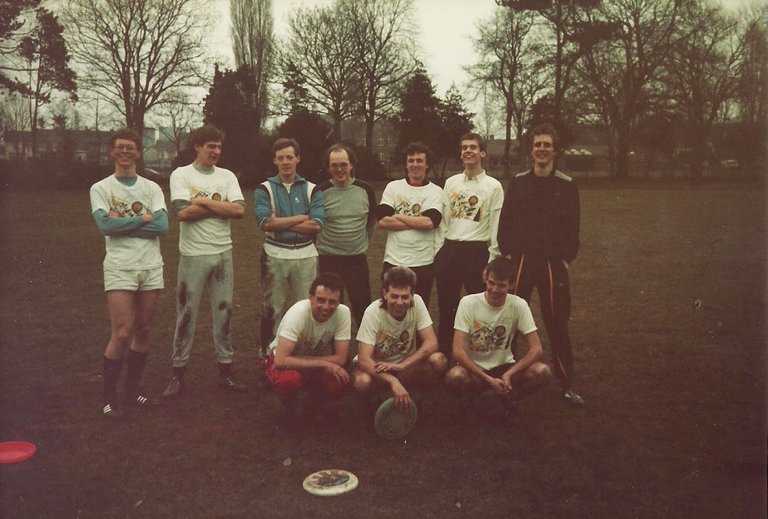 I think this may have been in Cambridge, but I cannot be sure. I am on the left. I am still in touch with one of the guys.
After graduating I did not do much sport. When I worked in Germany some people played volleyball after work and I did that for a while. Some years later I did Aikido and got a few belts. I wish I had kept that up, but it was a bit of a trek to the practice sessions.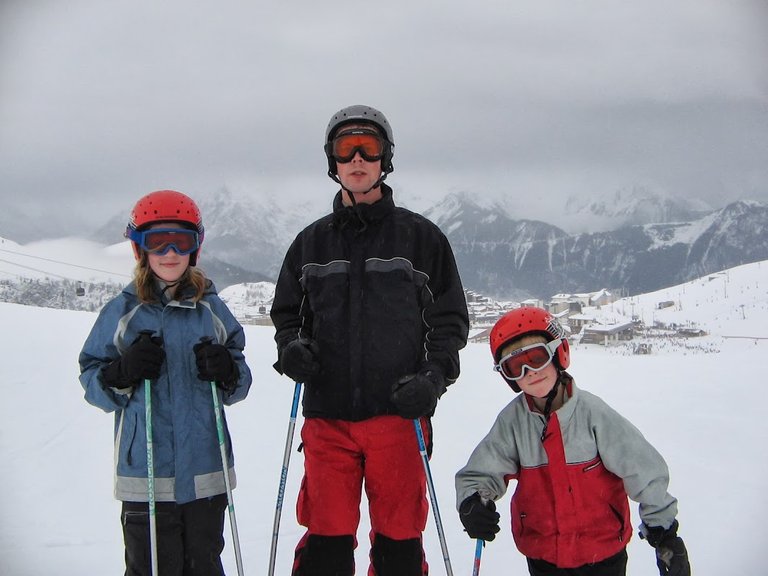 I have kept skiing, but it tends to be every few years and so I cannot call myself an expert. I am good enough to get down most pistes. The kids have been a few times.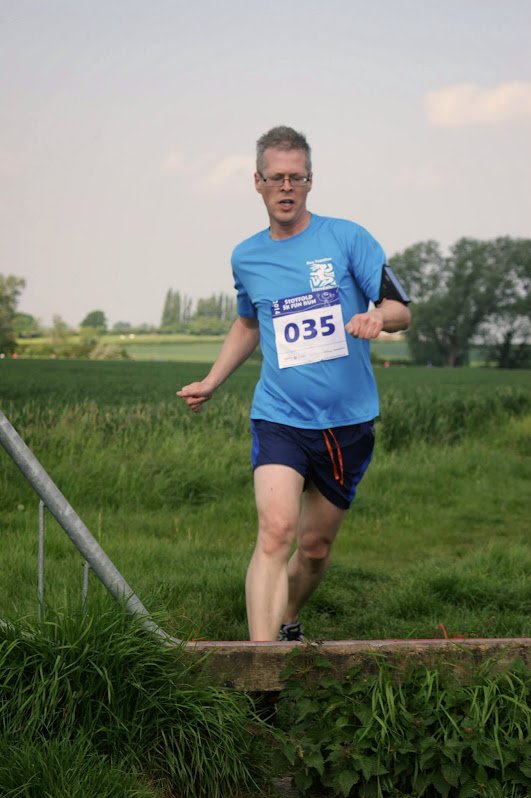 Of course my followers will know that I run these days. I took it up about ten years ago and have managed to keep going. I may be about as fit as I have ever been. I do not really compete, but I do a few organised races with no expectation of getting into the prize places. I still hope to get a little quicker, but it is a race against age now.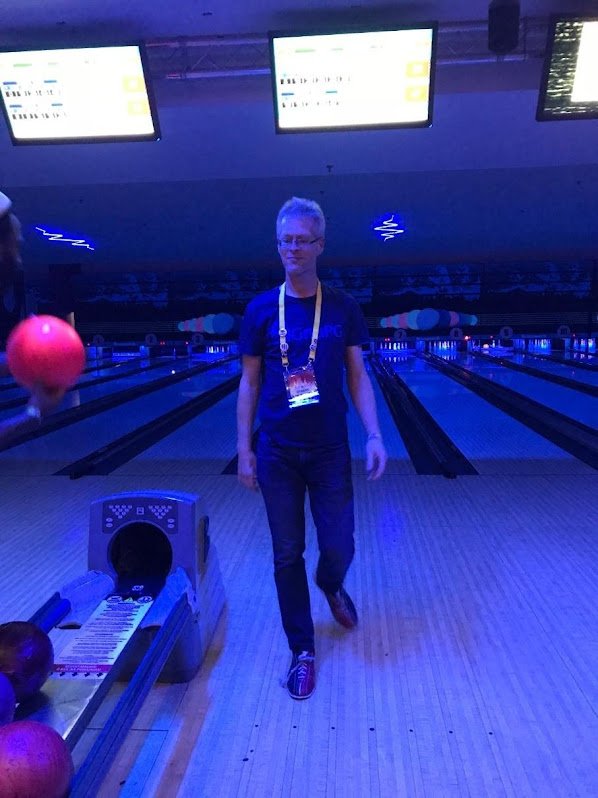 There are sports that many of us just do casually. I have been bowling various times over my lifetime, but not enough to get good at it. This was at SF3 in Krakow, Poland when I was on a team with @slobberchops and @detlev. We did not win.
I know some people on Hive are very serious about there sports, but most of us can get some enjoyment from just doing them for fun. I am not a great sports watcher, but have been to a few events, including the London Olympics.
Enjoy whatever you do.
---
---