parkrun 58: Running through the pain
This is my first run since Sunday's half marathon. I mentioned that I fell over and I had some concerns that I might have cracked a rib. My lower left chest has been sore all week and made sleeping uncomfortable. I was feeling a bit better now and decided to try a run at Henlow Bridge Lakes parkrun.
I took it gently on the way there. I saw a few people in Arlesey who looked like they were also going to parkrun. Usually I do not see many before I get to the station. At the start there was a bigger crowd than usual.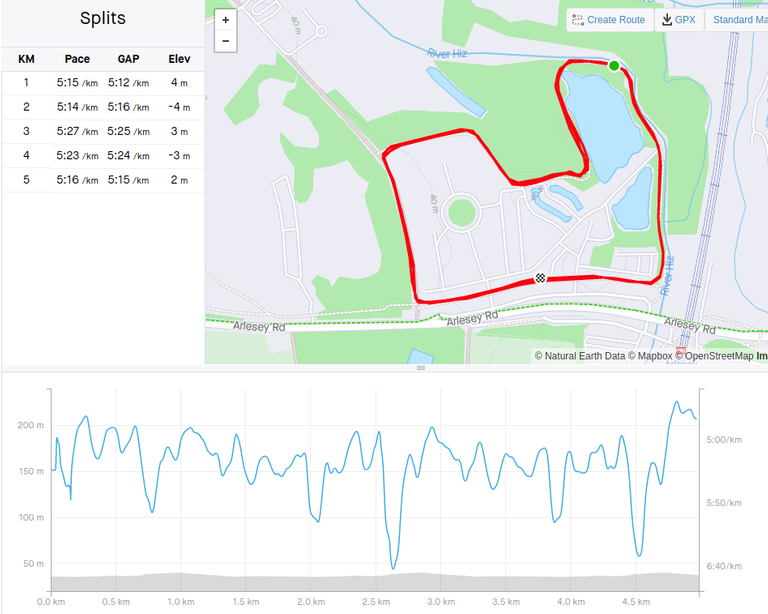 I was conscious of not trying to go too quick, but my chest was not hurting too much although I could feel the pain a bit. I just tried to keep going and managed to keep up with some people. It was a lovely day and a little warmer than I would like for running. Maybe the weather encouraged more people to run. On the last lap I could hear someone with a buggy behind me with the child making some noise. They zoomed past me well before the end. I just had to keep doing my own thing and try for a sprint to the finish. My friend Graham was marshalling on the last corner where I was last week. He gave me some encouragement.
I was about 30s down on my last time, but I am happy enough with that considering I have an injury.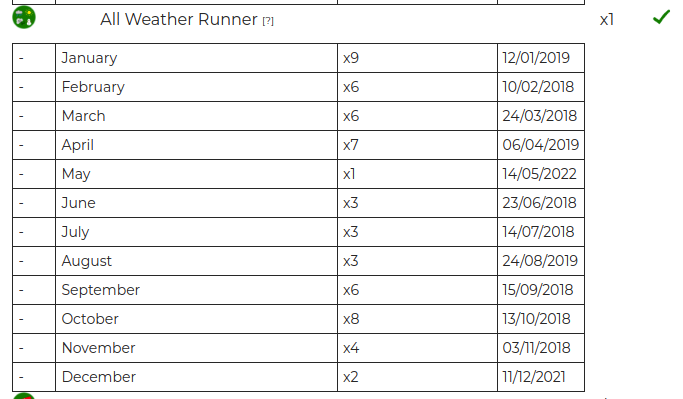 This is apparently my first parkrun in May since I started about four years ago. Of course there were none for a long time and I seem to have run more in winter. This is from the Running Challenges browser extension that gives you lots of extra statistics. They have various challenges around parkrun tourism, but I have not been to other runs recently.
I hope to do more running next week and get back up to speed soon.
Run free and stay well.
---
---