Sunday run: Stretching my legs
I was out at a pub in the village of Wrestlingworth last night where I played a few songs at an open mic night run by @anna-newkey and here other half. It was fun with some great performances. This guitarist and harmonica player are very talented.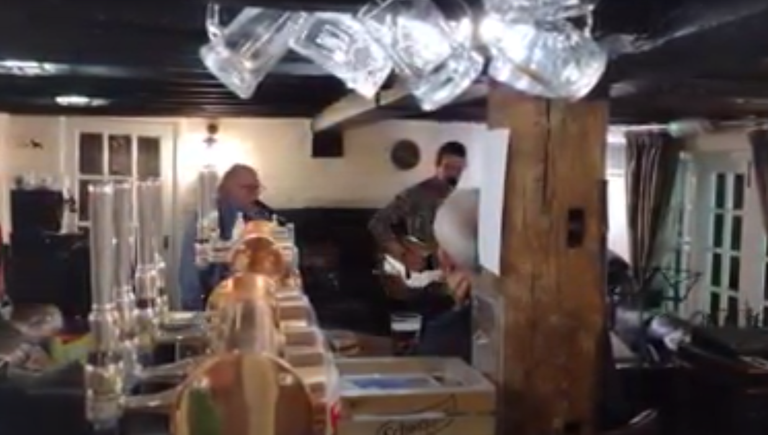 That all finished fairly late and it was nearly midnight by the time I drove home. The clocks went forward and so we lost an hour. By the time I got up it was getting on, but I wanted to do a longer run today. I had a few days off from running, so I hoped my legs would be fresh.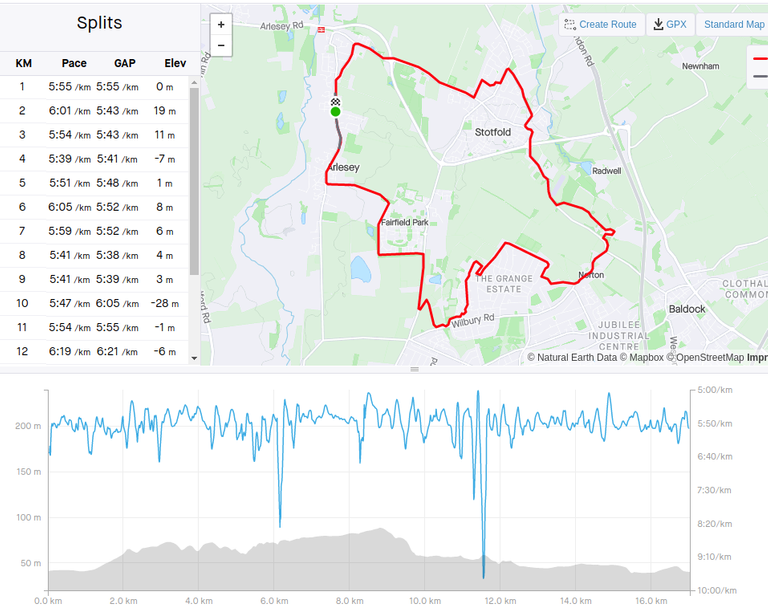 This was a variation on a route I have done before. There is a fair bit of climbing in the first half, first up to Fairfield and then through Letchworth. After passing Standalone Farm I decided to go through the Grange estate. This is pretty big and has lots of paths cutting through it. I just followed those that seemed to take me the right way.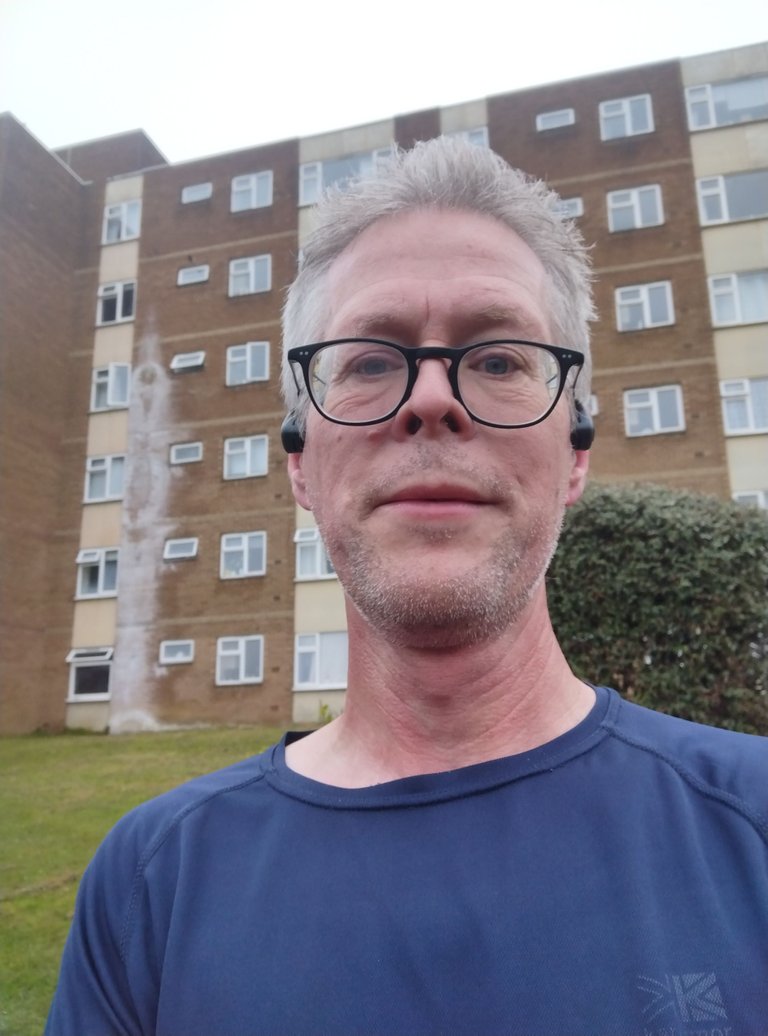 The Grange is a mix of houses and apartments. I think a lot of it was originally council housing. This block has some stains where an overflow pipe gushed out.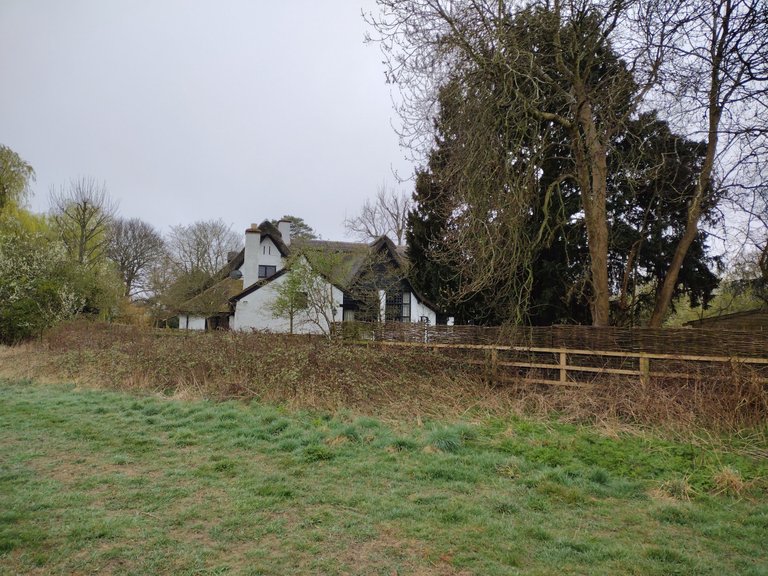 Eventually I came out on a back road via an orchard near this nice thatched house. Letchworth is a mix of the original garden city architecture and more modern stuff. Some of it is quite expensive.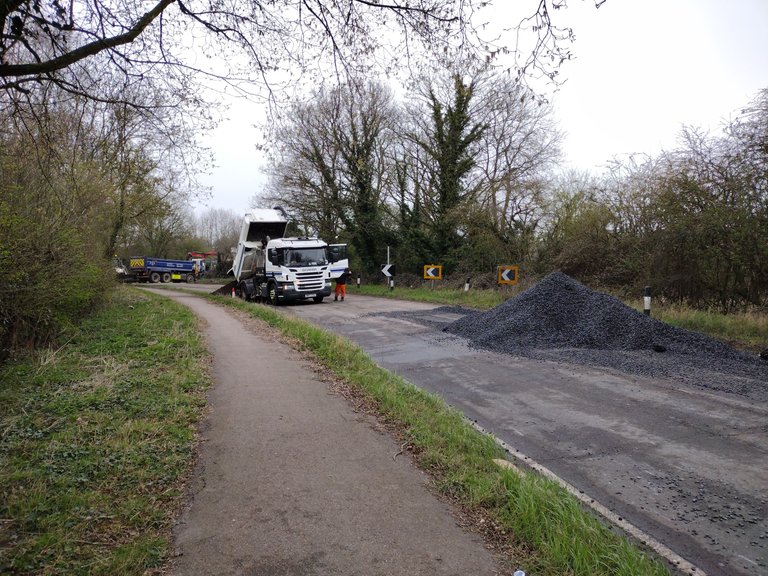 I tried to stay away from main roads and so ran through Radwell Meadows on the Greenway. When I reached the road there was no traffic and I soon found out why. There is some major re-surfacing going on with lots of trucks and maintenance vehicles out there today. I guess they are working on Sunday to reduce disruption.
This is my longest run in a while and it went quite well. I would not have wanted to go much further this time, but I will keep doing these distances to prepare for my half marathon.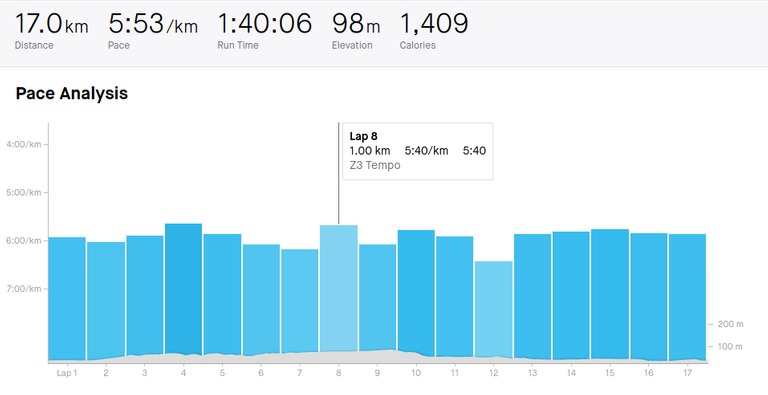 Run free and stay well.
---
---