Morning Run - Brisk
I just finished a 7.432km running that lasted about 0hh:43mm:4ss !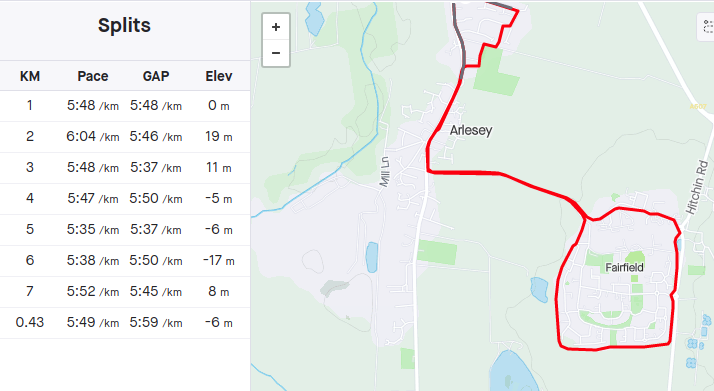 Around here 'brisk' can mean cold weather as well quick. Today's run was more about the former than the latter. It was just above freezing when I went out with a hint of frost on the lawn.
I have been doing hill sprints on Tuesdays, but today I just went straight up the hill and around Fairfield. That route has plenty of ups and downs. My pace was not too terrible considering I still have a lingering bug. I really hope to run parkrun on Saturday. I just found out that there is one I could run on Christmas day, but I may not get my 50th this year. I also read that they are finally accepting barcodes on device screens as the scanning app can cope with that. It could be better than the tatty scraps of paper some people bring, but many have bought the tags or wristbands that are more durable.
I finished the run with another, shorter climb up the hill behind my house. You have to make the most of the local landscape and we just do not have big hills around here. I may try a weekend hill session on the biggest local hill that gets fairly steep. I could at least try to break my personal time for the Strava segment there.
Run free and stay well.
Check out some detailed info at my EXHAUST page
Join me in testing out EXHAUST!
---
---