The PREMIER LEAGUE IS BANG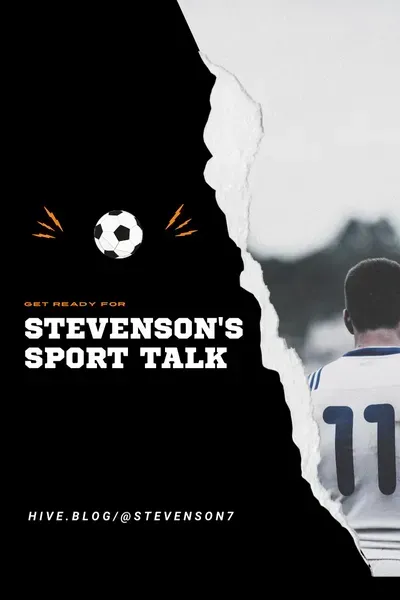 THE PREMIER LEAGUE IS BACK.... YES.
Those were the words ringing in my head all through yesterday and today. After a long hiatus, club football returns, and now everything can go back to normal. I earlier made a
#threadstorm
on LeoFinance of my predictions of where all clubs would end up come next May. You can read it
here
. It was as you'd expect. The previous winners still doing their thing, but there are a few surprises here and there.
OPENING DAY
The season started with City reasserting their dominance again yesterday against newly Promoted side Burnley. A brace from their Norwegian star and a goal from Rodrigo ensured all three points for Pep Guardiola's side. That makes it twice in a row that Erling Haaland has scored twice in the opening fixture. What a robot, xd. The game was pretty much one-sided, as it looked like one of those nights where City didn't seem like they would be having any problems as club Legend, Vincent Kompany's return was bittersweet. Albeit, Burnley put up a fight, it looked like a perfect night for the Citizens with the only blemish being the injury of Kevin Debryune.
WEEKEND FIESTA
Arsenal start the day as they welcome Nottingham Forest. After the gunner's triumph last weekend against champions, which saw them pick up the first silverware of the season, the community shield; Arteta's boys would be brimming with confidence going into this one. Easy win this.
Newcomers, Sheffield United take on Crystal Palace in their first game. Their fans are buzzing to return to the prem and they would look to cause an upset.
Another Newly promoted side, Bournemouth welcomes West Ham, who albeit lost their star midfielder earlier this transfer, would still be looking to take all three points here.
Brighton welcome another newly promoted side, Luton. The transfer saga of their Colombian midfielder would see them get insane profit this season. An easy win for them too.
Everton lock horns with Fulham in a game that promises to deliver peak entertainment.
Champions League attendees Newscatle welcome Villa to St James pack later today. Which wraps up the weekend's matches What a game this would be.
Tomorrow, Brentford welcome bruised Tottenham who just lost their highest goal scorer in the club's history to the German Champions.
In the biggest game of the matchday, the Blues would host Liverpool at the bridge in what is certain to be a cracker.
And finally to end game week one, on Monday the Red Devils will welcome the Foxes to Old Trafford.
CONCLUSION
Ah, what a streak of games we have on our hands. I am excited and looking forward to the flurry of events. Football is back, the premier league is back, and Stevenson's sports talk is back.
---
---