The Weekly Stoken #1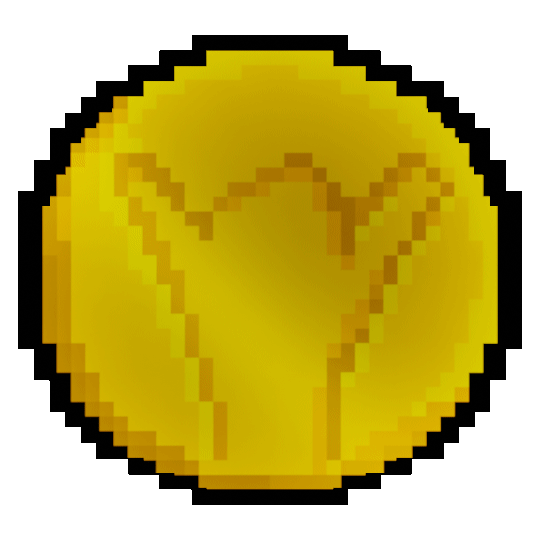 Hello, everyone!
This is a compilation post that will serve as a summary of the best weekly content posted on SkateHive. Our curatorship program aims to bring more skaters to the SkateHive community and retain these users through a curation of the best posts. Anyone who is active in the community can be selected. Please see the details that make us look at your post and love it!
Always use the hashtag #skatehive.

Posts on Fire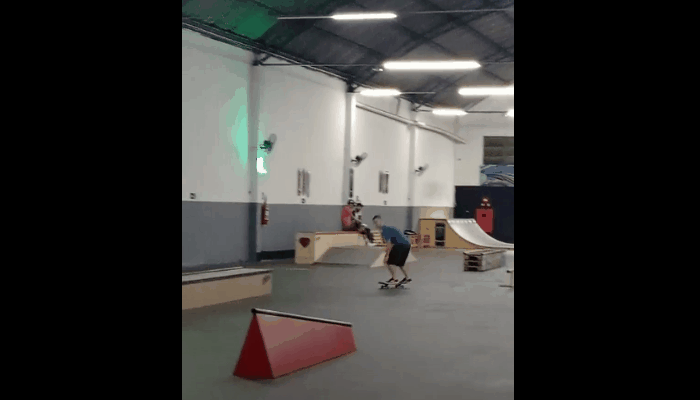 Starring the new ledge
Whats up skatehive! After an entire afternoon building this 6 meters ledge we had a night session to test It. Turned out pretty we'll, It was kinda rough yet but we pulled some tricks and had fun. We also did that P rail this week, but i didn't had the courage to throw a lot of stuff in it hahaha
---
Cypress Dreams - Snow Skating Edit
I always dreamed about snow skating Cypress Mountain, but I lived far away in the flat prairies of Manitoba! Then one day, I was there, snow skating the snow, like clouds in my dreams! Though I'm pretty sure dreams don't leave you as sore as I was the next day!
---
Donaldo Trevedhan's covimania part || Testing SkateHype.com
This video was made after pandemic came thrug to our country, we never stoped skating by the time, actually we got to skate more because we had no other things to do like works or college, this gave us the chance to film all this clips from the original "bowlero loko" Donaldo Trevedhan.
---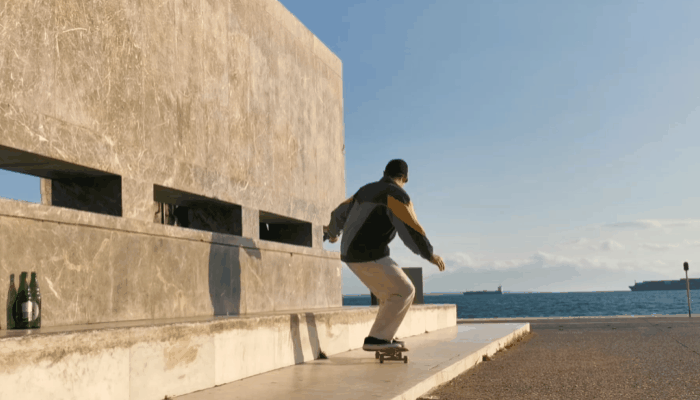 Fooling Around Skateboarding
I was skating one of the most legendary spots here in Greece, the statue of Alexander the Great and filmed a few clips while I was at it!
---
Insane Trick With samuel - What is the name of the trick - SKATEHIVE!!!
Welcome to another video for my channel, the protagonist of today's video is Samuel, trying a high level trick. I fight until the end until I get it, I hope you enjoy the video.This boy is getting better and better.
---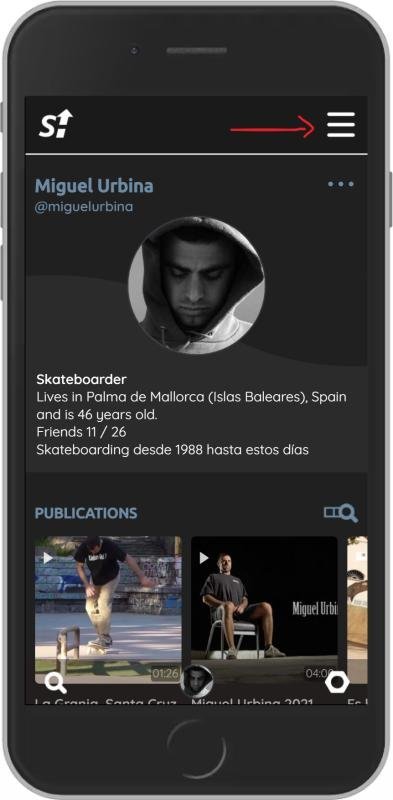 How Skateboarding Filmers can be rewarded with USD in skatehype.com
We started a simplified reward system for those Skateboarding Filmers that don't wanna deal with blockchain accounts, they will get coins through popular exchanges like Binance or Coinbase.
---
My last day in Barcelona! exploring the city
Hi skaters, Last day of the tour in Barcy! multiple spots around the city and some mix from other days in the video. The experience was great as always! Barcelona is the most skateable city in Europe and probably in the world. Nice weather and great food makes your journey perfect!
I recommend 100% a skate tour there!
---
LEARNING SKATEBOARD IN 1 YEAR (FROM ZERO)
Wazzup Family, all right? Today we decided to analyze a skateboarder starting from the beginning. And his evolutions during a year of skateboarding. It's very interesting to talk about skateboarding frequency. The more you are on top of the skateboard practicing the faster you will evolve.
---
TWS Crew Topic: Two Tricks In A Row (EP18) By Danico Serbo
Hey guys! Welcome to episode #18 of "Two Tricks In A Row". In our previous skate session, Danico told me that he wanted to get back his Frontside Crook Grind at the rail. I think the last that I saw he did his FS Crook Grind at the rail in the year 2018 and he fell on the ground so badly. After so many years of not trying his FS Crook Grind at the rail, Danico finally did again the FS Crook Grind on the rail and he got it he retrieved his FS Crook Grind.
---
Right 2 Roll One Real street competition
Throwback Thursday time...
I'm taking you back to 2004..
After digging through the VC vault and blowing dust off all the tapes... As well as many lost edits in the making...I finally bring to you...
Right to Roll 1 - Real Street competition !!!
---
SKATEBOARDING IN DOWNTOWN RIO | HOCKS RUAS
Hello guys! Good morning is 11:00 in Brazil. Starting another post from SKTBR around here. Are you ready? Our first video today is a test of the new HOCKS RUAS sneakers. We skated through Mauá and Praça XV and recorded some hot lines.
---
Dreaming High - Crooked Grind - Pablo Anda
Like all skaters, I was obsessed with some spots in the park and one of them was the crooked grind on the descent rail.
---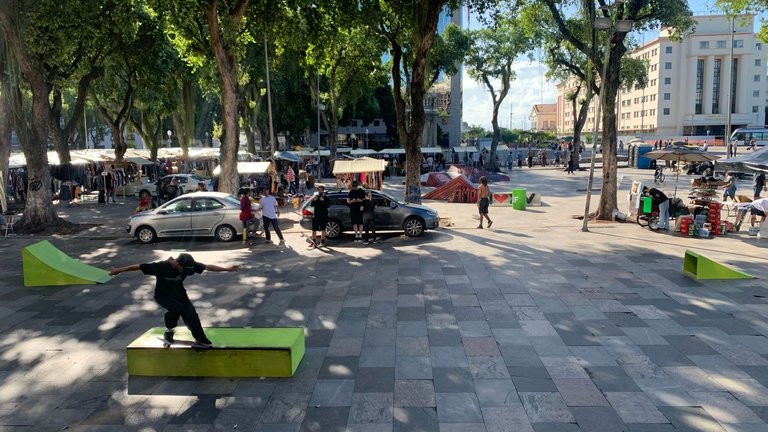 Huf Worldwide in Rio
Hello, SkateHivers! How are you doing, guys?
Last Saturday, 16.04, Praça XV received the visit of the Huf international team for a demo.
Brad Cromer, Mason Silva, Carlisle Aikens, Erik Herrera, Dick Rizzo, Nick Matthews, Salomon Cardenas, Caleb Mcneely, Daiki Hoshino and Brazilian Kauê Cossa, have gone out in Rio de Janeiro and have skated through downtown Rio.
---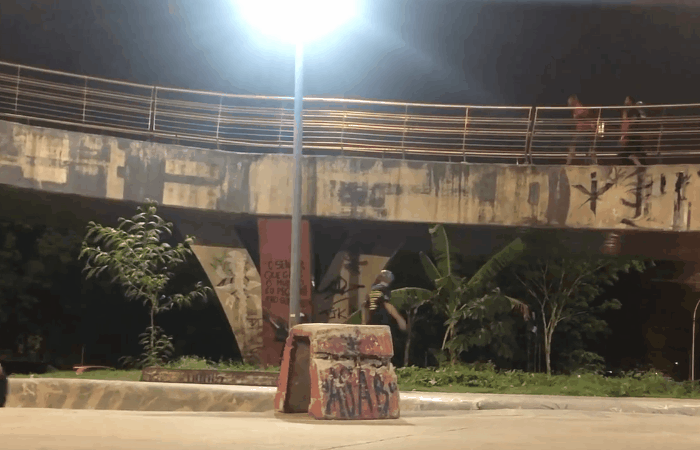 THURSDAY AND FRIDAY OUTLAW
Hello to all the creative minds of Hiveland! Good Saturday, everyone! Are you all right? OK, come on! This week I went skateboarding Thursday at Snake and Friday in Engenhão I did some images and now I'm blogging to the community.
---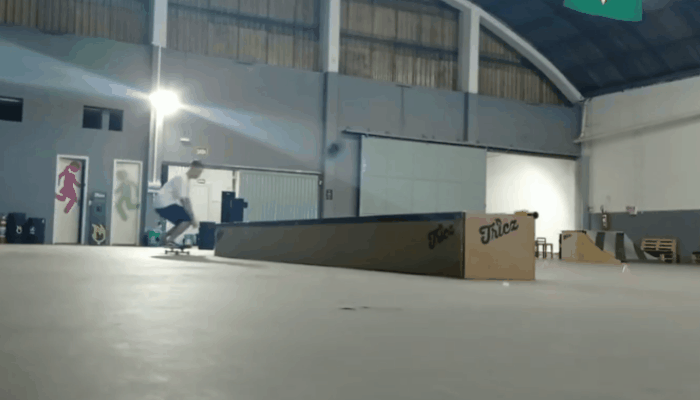 Back on my board after two weeks
After a week sick with dengue and another one travelling to Rio de janeiro, i'm finally back on my board. And came back to a new ledge that @gabrielpaduan and our boss built at triczpark. A 6 meters ledge. Took me my whole dinner time to land that 50-50, but it was worth it. Then i tried some flatground tricks and landed those three first try, very happy with that nollie v flip!

Curator's look
Here are the details our curators are looking for in SkateHive's posts:
1 - Hive Spirit:
Community-engaged members who comment, offer upvotes, offer reblogs, offer good tips and ideas. They are better viewed than those who post every day and do not interact and are only eyeing rewards.
2 - Quality/effort:
You don't need to have the best lenses but it's important to make your post look awesome so readers and viewers can enjoy it the most!
3 - Original content:
The contents must be original. If it is detected that you are using 3rd party footage and claiming it's your own your content will not be selected and will not receiving rewards from our partners. Also your account might get muted from Skatehive.
4 - Evolution:
It's normal not to start in the best way and evolve over time. People who are looking for innovation, new designs, new proposals, new ideas, and who improve their work over the years are more recognized than those who do not present any kind of evolution.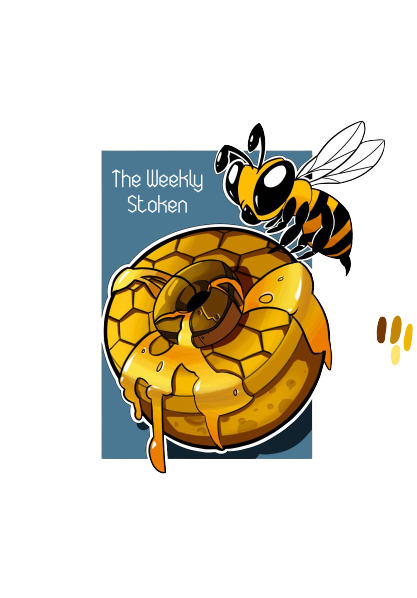 ㅤㅤㅤㅤㅤㅤㅤㅤㅤContent curated by @steemskate, @skatehive's official curation account
You can delegate to @steemskate or follow @steemskate's curation trail on Hive.vote to support the skateboarding scene on Hive.

Have you checked out @stoken ? No? Daaamn! Stoken is coming true! I am happy! 🐝❤️
---
Join the Stoken/Skatehive Discord

---
What STOKEN plans to bring to Hive 🍯

Unique name, and meme-ified branding that will stand out above the hard to find Hive brand.

Real world events tied to web3 content creation.

Attracting non crypto content creators, into web 3.0

Exciting content to bring in non crypto audience.

Focus on onboarding large, existing communities i.e: Reddit skateboarding: 385k members, and Redbull: 10 million YouTube subscribers.

NFTs. Plans include real world utility, fund raising, and future gamification.
DTF ( Decentralized Token Fund )

Stoken DAO: Decentralized voting system to allow the community to sponsor athletes, content creators, influencers, and real world events.

A new token for you to earn for doing Hive stuff!

Possibility of future airdrop of governance tokens. 

---
---
---