The Weekly Stoken #16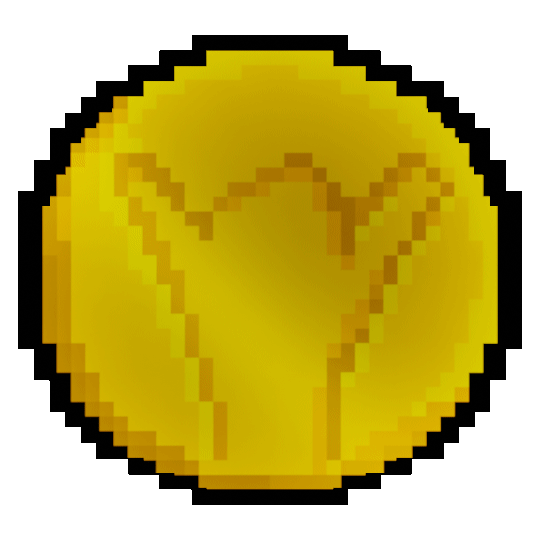 Hello, everyone!
This is a compilation post that will serve as a summary of the best weekly content posted on SkateHive. Our curatorship program aims to bring more skaters to the SkateHive community and retain these users through a curation of the best posts. Anyone who is active in the community can be selected. Please see the details that make us look at your post and love it!
Always use the hashtag #skatehive.

Posts on Fire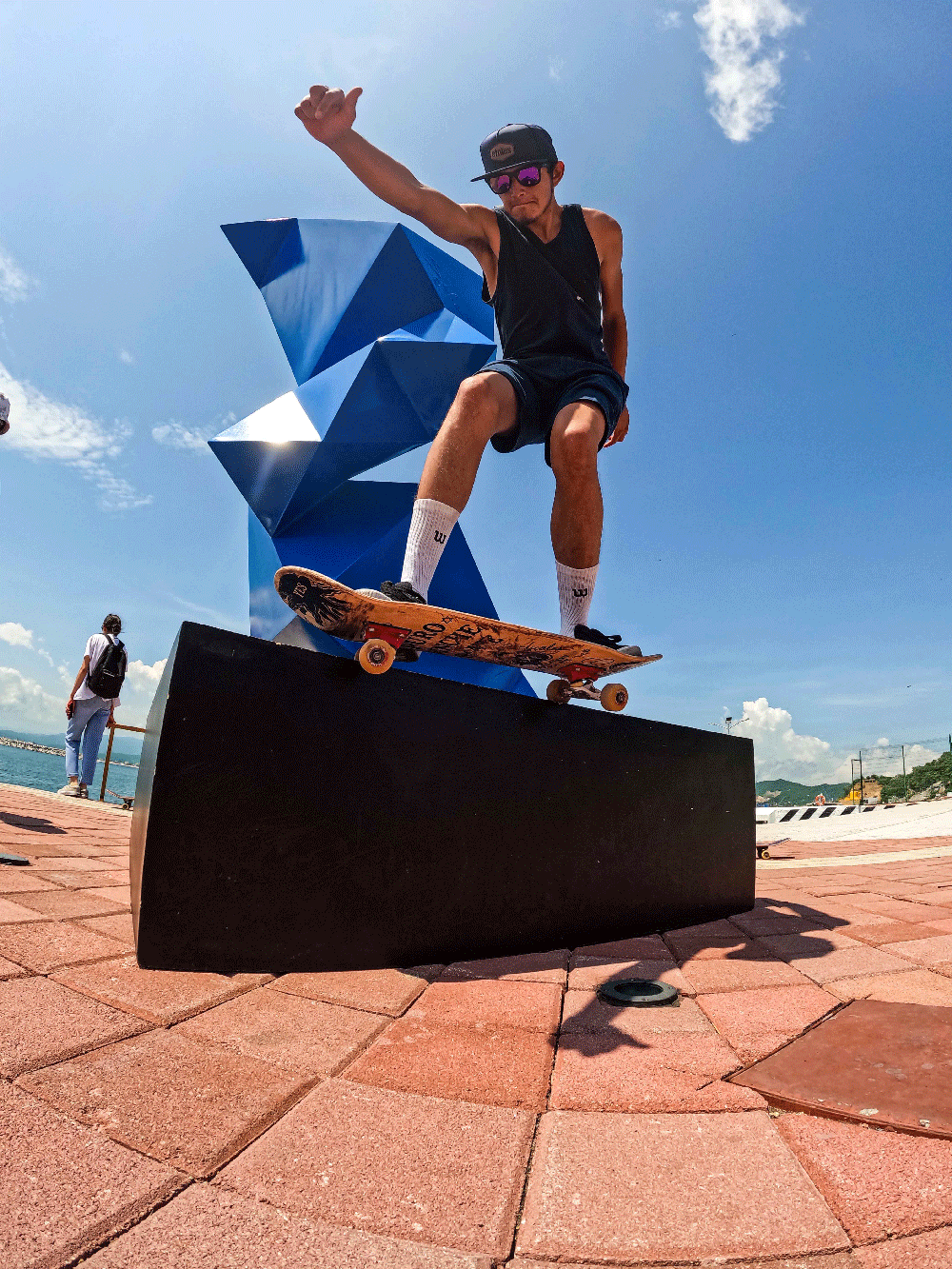 Bs 50-50 - Leonardo Cruz
A few weeks ago a skate tour was made to the city of Manzanillo, Colima and our skater Leonardo Cruz gave us this sequence of photos of a bs 50-50.
---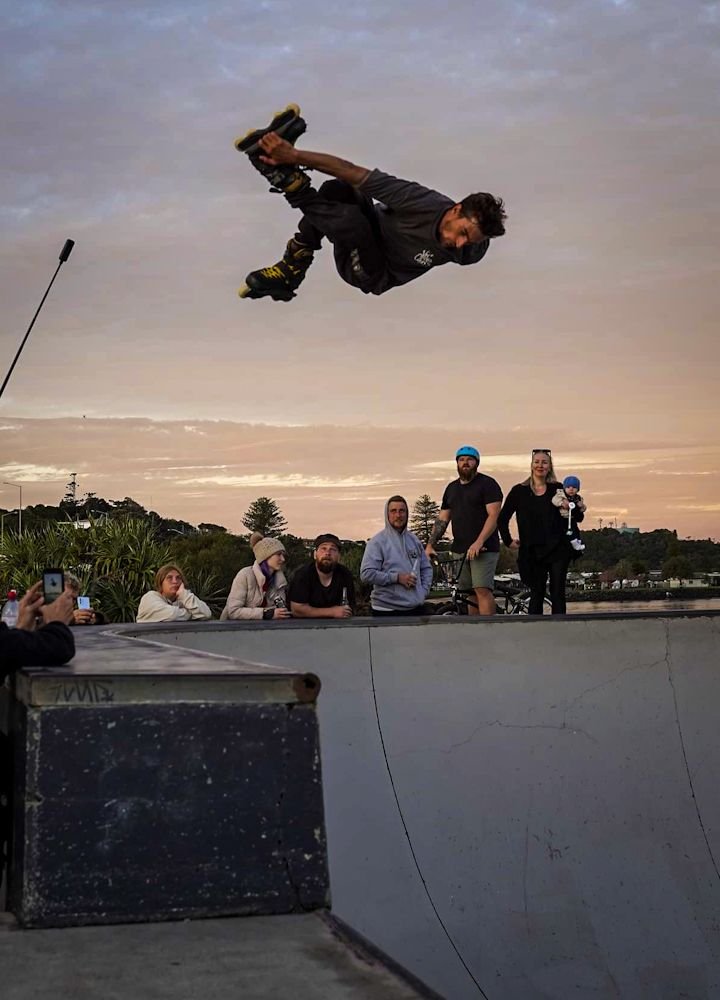 Blade Battle 5 bowl comp
How's it going hive!!
On the weekend Ballina skatepark in New south Wales was the host to the annual rollerblade comp the Blade Battle. And this year marked its 5th event.
---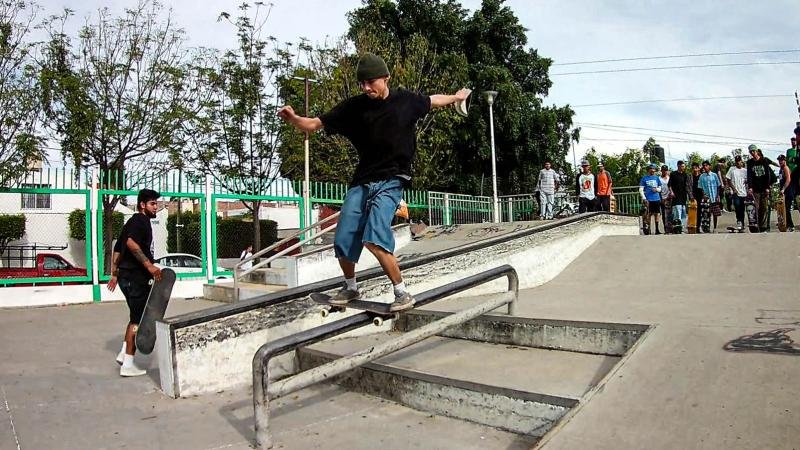 #GoSkateboardingDay2022 || Two step bar, secuency. "Arbol" skate park. (06-21-22)
Lately you have been watching the content captured in the Go Skateboarding Day 2022 of the city of León Guanajuato Mexico, so to close this section of posts, today we have these images in sequential burst mode, from the session on the small rail of the "arbol" (tree) park . Watch the peak momentum of several motivated local guys in this spot, and keep having a good day.. #SkateHive4Life #MX
---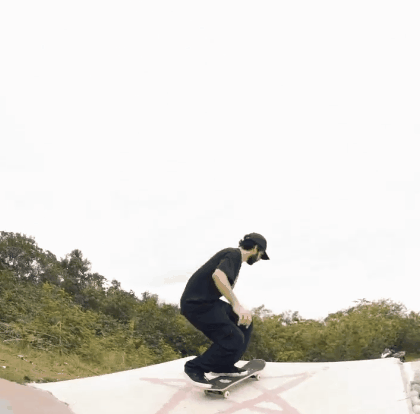 I love DIY skate spots
This awesome place is called jiboia diy. In a city called São Gonçalo, here in Brazil. Congrats to all the local skaters for building this place!
---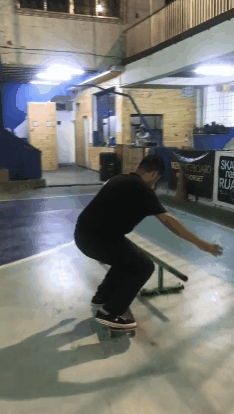 Session with my friends!
Little line after two weeks off...gnarly day! Filmer - Thiago Compensa
---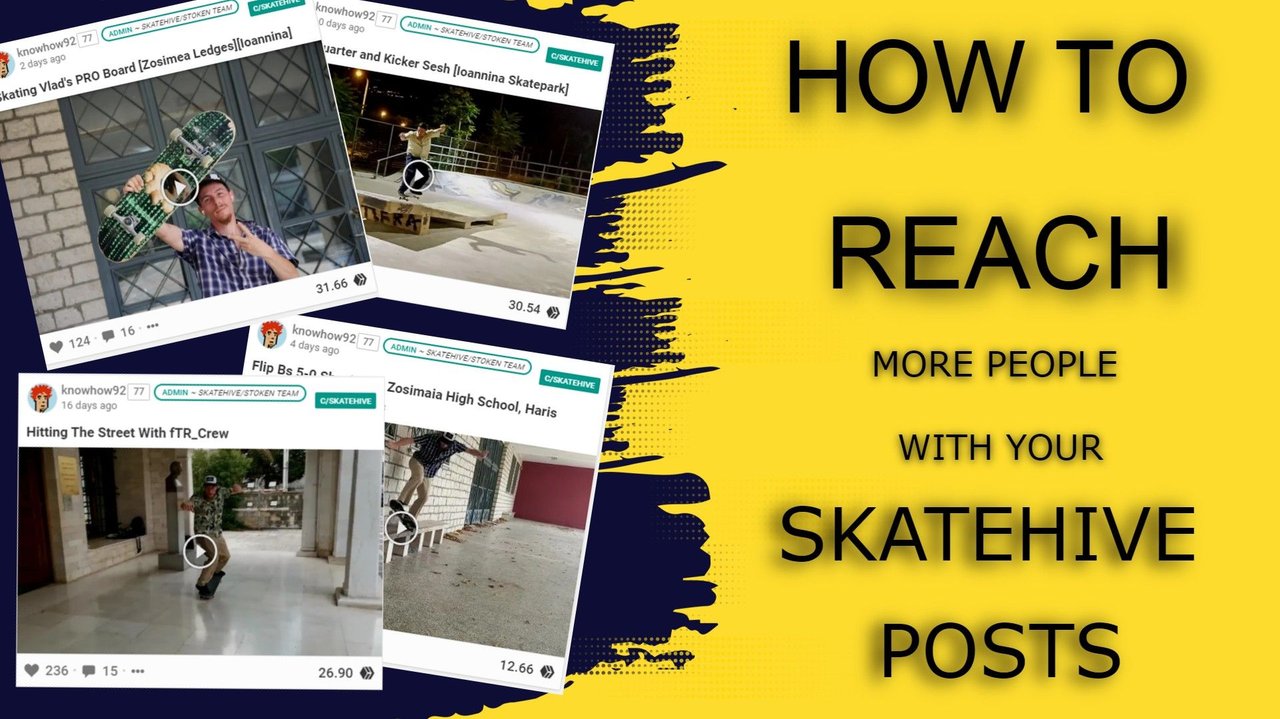 How to reach more people with your SKATEHIVE posts
Yo Skatehive fam 🛹
@Knowhow92, proud member of Skatehive Team and life-long skateboarder here.
We've seen many new faces joining our Web 3 community the past few months and we long-time Hivers know how confusing things can get at the beggining so I thought I'd share some insight on how to reach more people with your Skatehive posts.
How to reach more people with your SKATEHIVE posts
Are you new on Skatehive and you don't see many votes or comments coming your way? Are you confused on how to attract more people to your blog? Worry not as I'm gonna tell you 3 secrets that will help you raise your numbers and make your Skatehive journey easier.
Hint : The more people you reach the more rewards you earn so pay attention...
---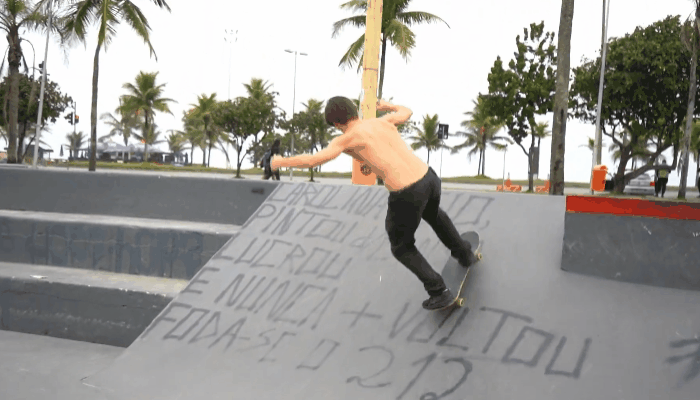 100 SKATEBOARD TRICKS x 1 HOUR (All I know)
Hello skatehive, Diego Guerra in the voice!
I have to hit 100 skateboard tricks and I only got 1 hour. Started. All tricks have to be different. I can't repeat tricks. And every 10 tricks I have to hit a special that no one hits. Let's start slowly, hit some on the ground, which is going to be real quick, come on!
---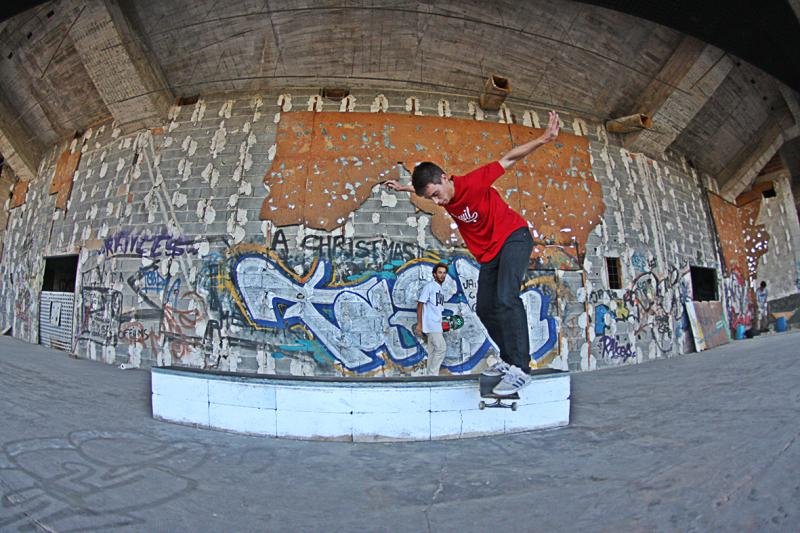 Alex Luque. Bs.Tailslide, bigspin out
Alex Luque. Bs.Tailslide, bigspin out. Ripando en el Palacio del Fuego! Mallorca!
---
L2F nogenta line
My favorite line in largo da segunda feira my homie spot, filming to nogenta movie
---
GATEWAY skatepark solo session in Saint Paul Minnesota + SKATEHIVE FLYER & the community edit
Greetings!
I received word that there is a new skatepark in Saint Paul MN.
It is located at GATEWAY park.
I went to check it out and ended up spending 3 days working on this edit.
The first day was super hot, but I ended up keeping some of the clips made that day.Hello friends!
How are you? Hope all well!
Today, I bring some photos that using water as a mirror.
Most of the photos were taken using an iPhone 7.
Hope you like it!
---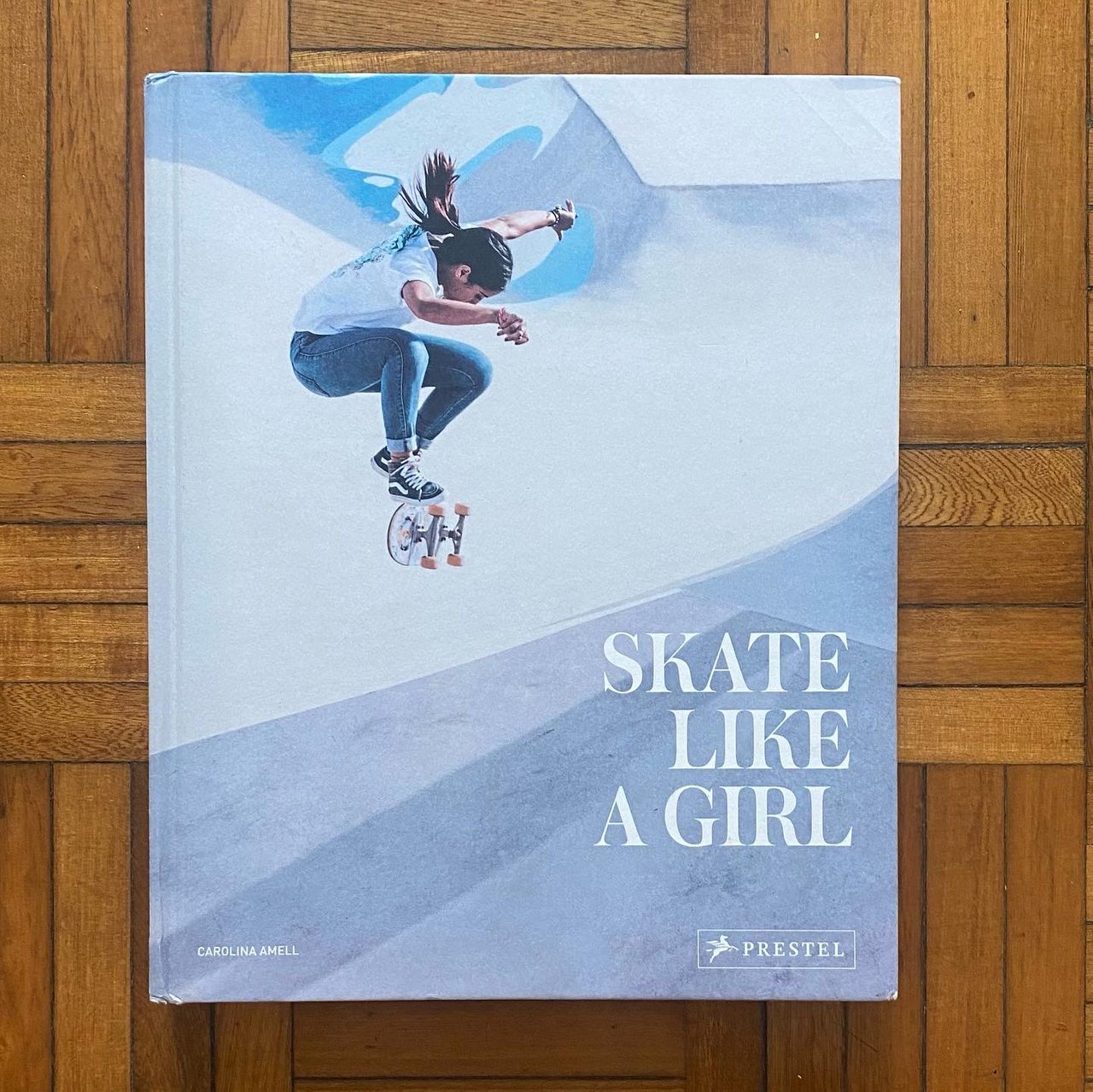 [PT-EN] My photos in the book Skate Like a Girl
Hello SkateHivers! All good?
Taking advantage of the fact that in the last few days I talked about printing…
In 2020, I was invited by Vitória Mendonça, to participate in the book "Skate Like a Girl", by Carolina Amell, with some pictures I took of Vitória.
---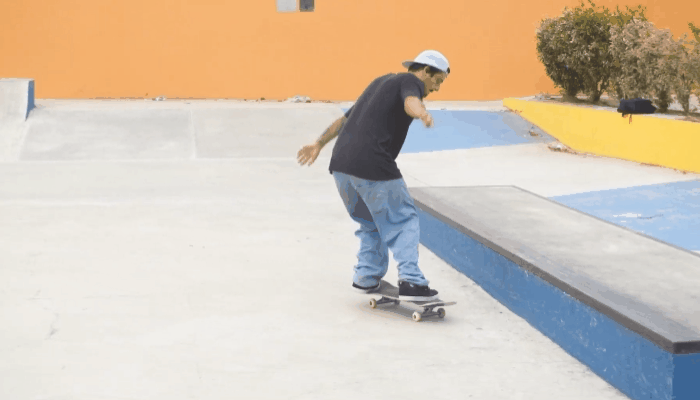 SWITCH BIGSPIN TAILSLIDE | TRICK CHALLENGE GIAN
In today's Trick Challenge Gian chose to try to hit a Bigspin Frontside Tailslide Switch in the edge! As always in all challenges, he will have 1 hour to try to hit this trick!
---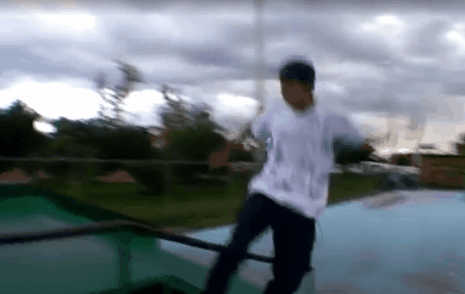 Bs Blunt in Xtremo skatepark
one cool day hanging out with the xtremo skatepark gang, this trick came out, a little bit bad downhill but very fast.
---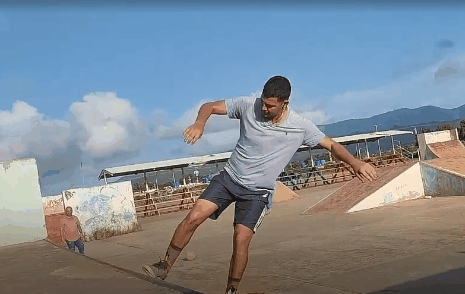 I learned a new trick on the ramp of Juan Griego - SKATEHIVE!!
Hello friends how are you?
Welcome to another video for my channel today I'm happy and a little sad at the same time.
Happy because I was able to learn a new trick but sad because I will have to leave skateboarding until further notice.
The pain has persisted for a long time, but now it hurts just below the abdomen, according to some medical uncles that I have, I must take rest for several days.
I'm a bit scared because I don't want it to be more complicated. I'll take the proper rest to be able to return to 100%.
Enjoy this new trick I learned.
---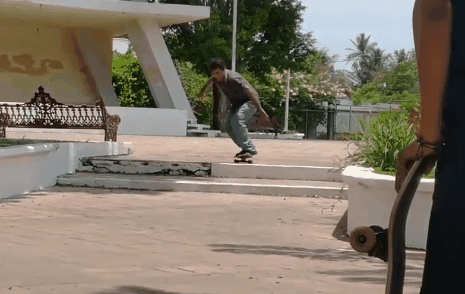 Doing frontside shovit controlling in basic step
I left motivated with this trick in mind, just last week I tried it and it didn't work out.
I hope soon to do it from a higher place.
Credit music: Go Down Swinging (Instrumental) - NEFFEX

Curator's look
Here are the details our curators are looking for in SkateHive's posts:
1 - Hive Spirit:
Community-engaged members who comment, offer upvotes, offer reblogs, offer good tips and ideas. They are better viewed than those who post every day and do not interact and are only eyeing rewards.
2 - Quality/effort:
You don't need to have the best lenses but it's important to make your post look awesome so readers and viewers can enjoy it the most!
3 - Original content:
The contents must be original. If it is detected that you are using 3rd party footage and claiming it's your own your content will not be selected and will not receiving rewards from our partners. Also your account might get muted from Skatehive.
4 - Evolution:
It's normal not to start in the best way and evolve over time. People who are looking for innovation, new designs, new proposals, new ideas, and who improve their work over the years are more recognized than those who do not present any kind of evolution.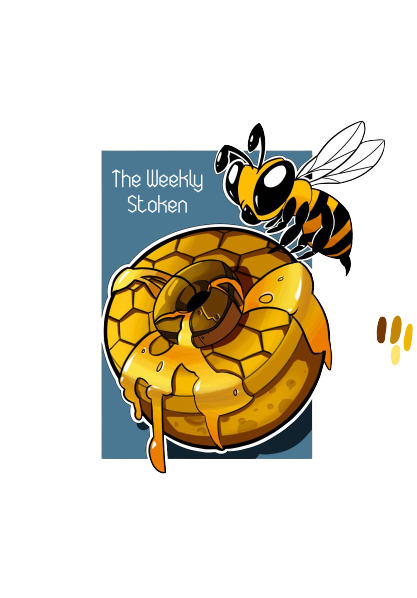 ㅤㅤㅤㅤㅤㅤㅤㅤㅤContent curated by @steemskate, @skatehive's official curation account
You can delegate to @steemskate or follow @steemskate's curation trail on Hive.vote to support the skateboarding scene on Hive.

Have you checked out @stoken ? No? Daaamn! Stoken is coming true! I am happy! 🐝❤️
---
Join the Stoken/Skatehive Discord

---
What STOKEN plans to bring to Hive 🍯

Unique name, and meme-ified branding that will stand out above the hard to find Hive brand.

Real world events tied to web3 content creation.

Attracting non crypto content creators, into web 3.0

Exciting content to bring in non crypto audience.

Focus on onboarding large, existing communities i.e: Reddit skateboarding: 385k members, and Redbull: 10 million YouTube subscribers.

NFTs. Plans include real world utility, fund raising, and future gamification.
DTF ( Decentralized Token Fund )

Stoken DAO: Decentralized voting system to allow the community to sponsor athletes, content creators, influencers, and real world events.

A new token for you to earn for doing Hive stuff!

Possibility of future airdrop of governance tokens. 

---
---
---