The Weekly Stoken #2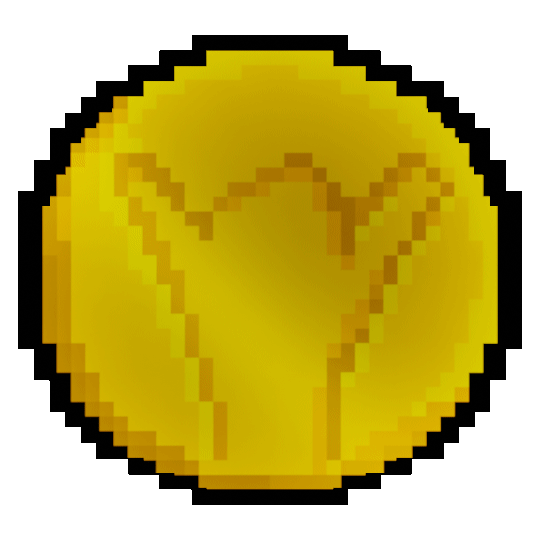 Hello, everyone!
This is a compilation post that will serve as a summary of the best weekly content posted on SkateHive. Our curatorship program aims to bring more skaters to the SkateHive community and retain these users through a curation of the best posts. Anyone who is active in the community can be selected. Please see the details that make us look at your post and love it!
Always use the hashtag #skatehive.

Posts on Fire
Fire Sesh Video - Hilamas Skatepark - Keep Skating
A few months ago we had the idea to start making videos with fire, although it was not as expected, it served to think bigger and take it to the next level.
---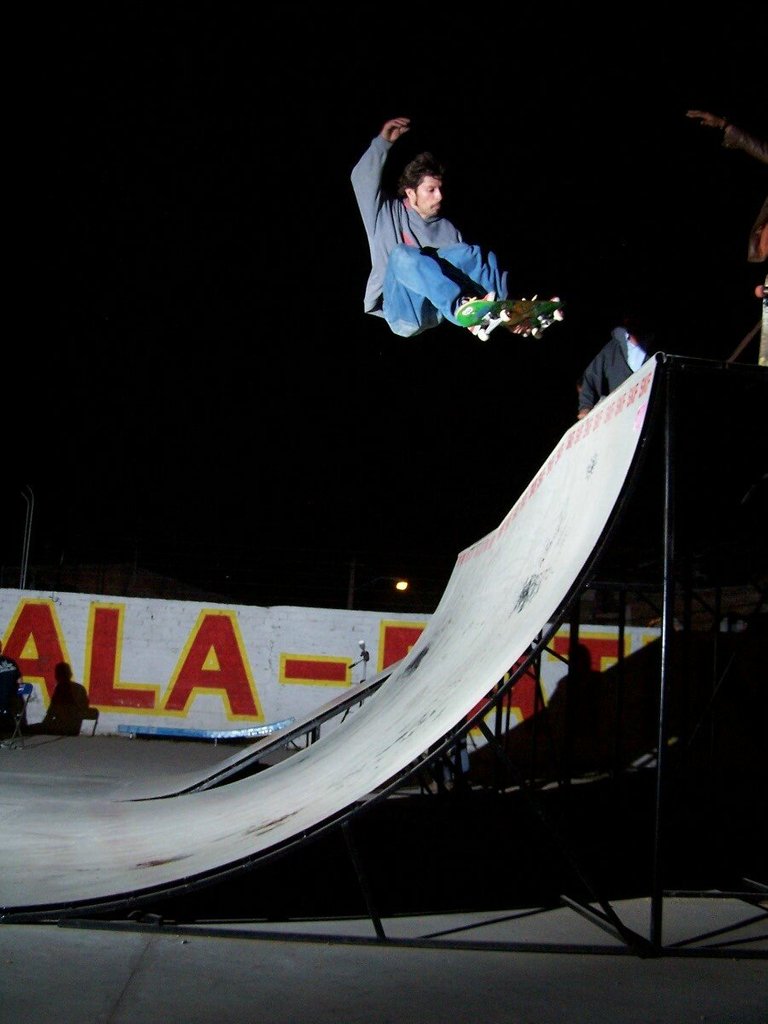 Ramp night session

This was a night of fun with some friends when I went to guadalajara and we were at the "deadlock" skatepark
---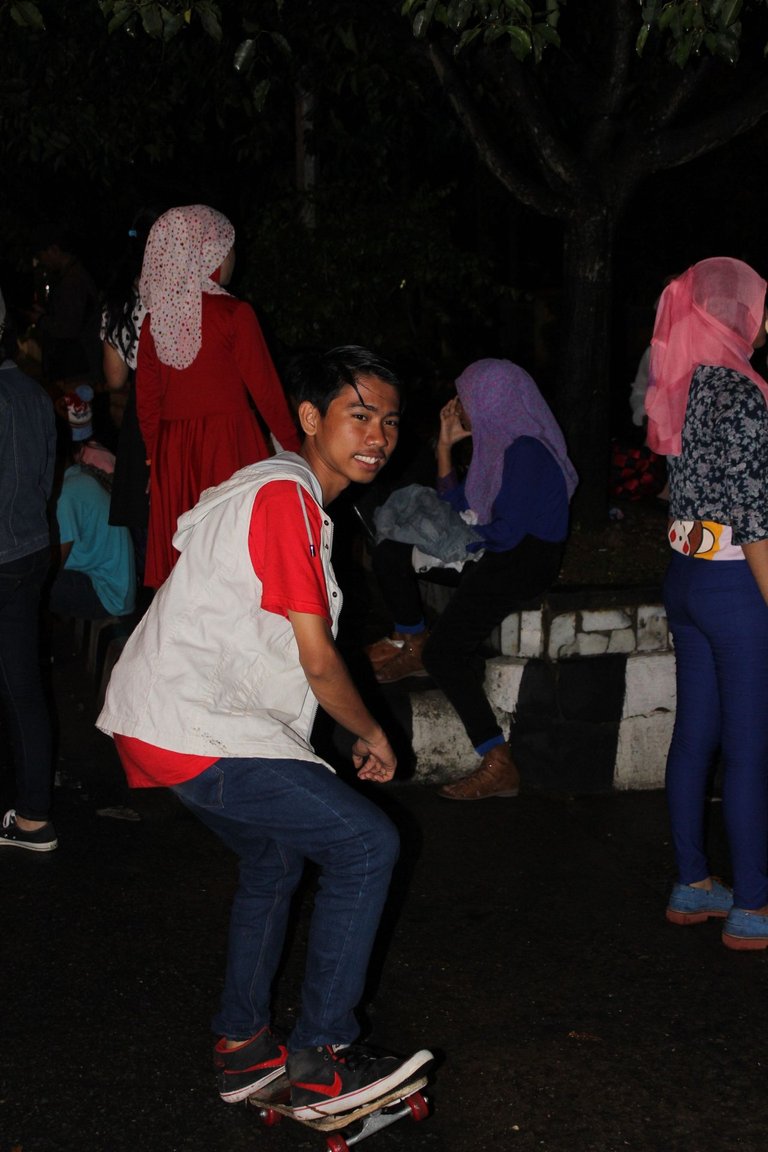 My First Impression Learning Skateboarding and Join in Skate Community
Recently i joined Skate Community in my city where they usually gather every weekend. I am very new to skateboarding and i'm still learning the basics of skateboarding which is mentored by the skateboard community in my city. A month ago i decided to buy a skateboard whose quality might be standard because i wanted to learn new things that i wanted to make as a new hobby so i decided to join a skateboard community in my city called Metro Skateboarding Community.
---
Fooling Around Skateboarding
I was out skateboarding at the street of Thessaloniki city with my homie Alekos earlier today and filmed a bunch of clips! We skated the area around the City Hall and had a blast to finally skate on some tough flatground again.Love the sound of skate wheels on crusty spots hehe!
---
✨🔪 DIEGO GUERRA COMING TO WEB 3.0! 🔪​ ✨
Hello guys! Is everything all right? My name is Diego Guerra, I'm one of the two creators of the @skaters channel. With the support of friends like @xvlad and @boeltermc finally decided to join SkateHive. In addition to owning a channel of 3 million subscribers, I still manage 4 more channels.
---
Jaime Mateu Gap Ollie Feeble 270 Out [EN]
Skater:Jaime Mateu Gap Ollie Feeble 270 Out
Foto: elmaschino
Lugar: Sa Riera skatepark, en Palma de Mallorca, España.
---
Surfing the little bowl video 🏄🌊 // Surfeando el pequeño Bowl video 🏄🌊 (ENG - ESP)
Howdy Peakd friends! 😀 Do you guys have a favorite place that you find comfortably special to skate? This time I want to introduce you to the little bowl that saw me grow up and that is located 2 minutes away from my house. hehehe
---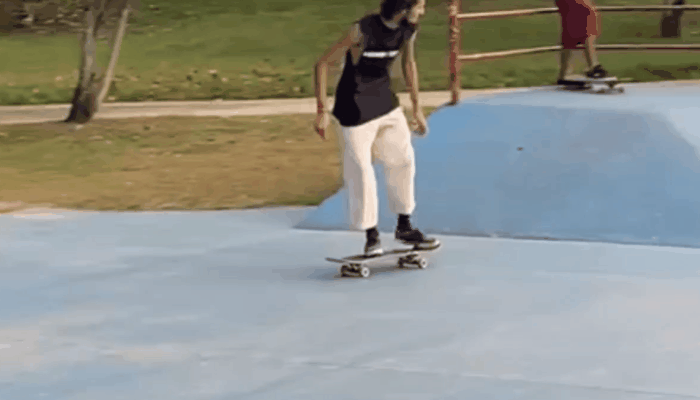 (ENG/PT-BR) Surviving a tragedy in Petrópolis
Good morning, good afternoon, good night! How are you all doing? Nearly a month since I last came here, wow! Life has been crazy here, things are starting to change to a better path and I'm very grateful to all that has been hapening to me and my beloved ones! Ready for a the summary?
---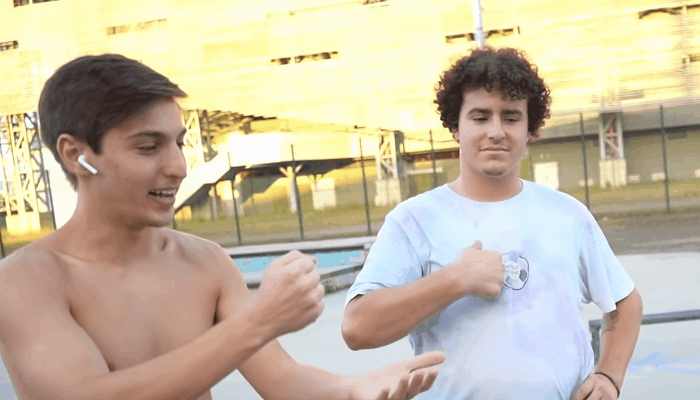 GAME OF SKATE + DIEGO ON HIVE!
Wazzup Family, all right?
Today we have a delicious game of skate for you to enjoy, we have a video that was successful ''Fingerboard Champion'' and an excellent novelty:
@diegoguerra is coming to Peakd!
---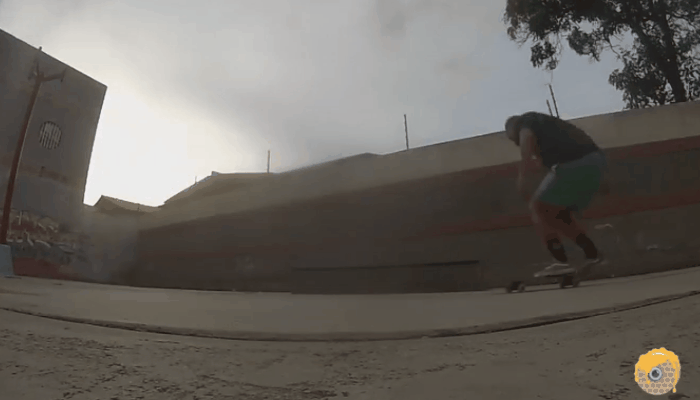 Broken Board - Flatground session #1 SKATEHIVE!!!
Hello friends how are you?
Welcome to another video for my channel, I had days without sharing a video, you know I still have problems with the internet.
Whenever we have our broken board we are afraid to do any trick for fear of breaking it, but I wanted to do this session in the little time I had to skate and do basic tricks with the fear of breaking it.
I hope you enjoy the video and I'm happy because the next session didn't break, I'll do more difficult tricks, friends.
---
THE SKATEBOARDER WHO WAS ABDUCTED | 😂 #FAILNOSKTBR 18
Hello guys! Welcome to the SKTBR channel!
Here we talk about everything related to skateboarding! Trick tips, games, sessions, and more! Subscribe here to follow and not miss any video!! Skateboarding is more than a sport or even a radical sport, as they say. Skateboarding is a lifestyle!
We show in the videos our daily life and our fun with sk8!
---
La Granja, Santa Cruz de Tenerife [Miguel Urbina 2022]
[EN]A video edit with some tricks filmed in a few hours visiting La Granja Skatepark in Santa Cruz de Tenerife.
[ES] Edición con unos trucos en una breve y pasajera tarde de marzo de 2022 en el skatepark de La Granja en Santa Cruz de Tenerife.
Skateboarder & editor: Miguel Urbina
Filmer Cristina Olivares
---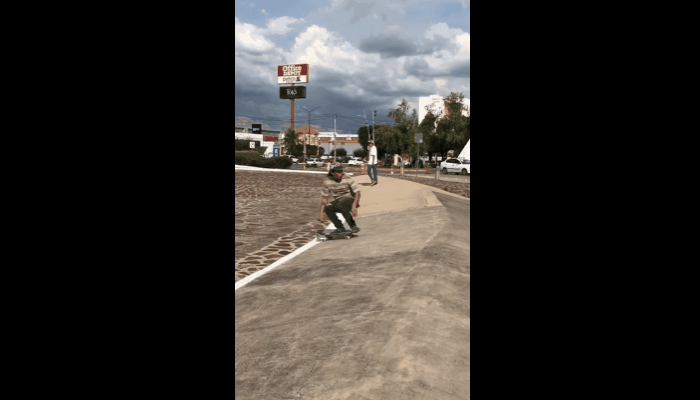 Salado skateboards - Chilling at down town
Happy sunny day crypto riders! today we have a fresh and fun session under the spring sun with "salado skateboards" team
---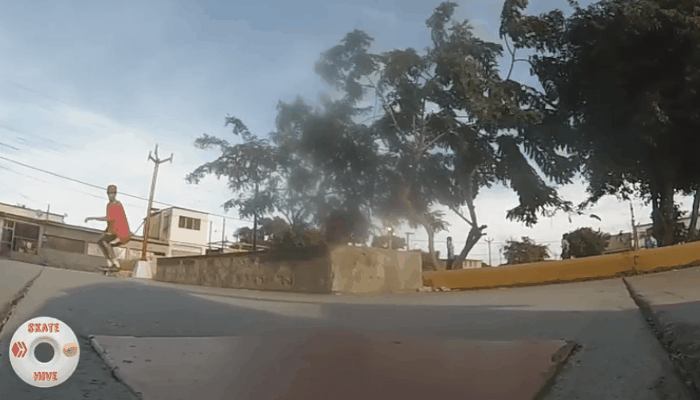 NEW TRICK - "Fs 180 Switch 50 50" - SKATEHIVE
Hello friends, I had a long time without learning a new trick.
At first I had in mind to do fs 180 nosegrind "Backward" but I saw that I could learn this trick first.
It is not so complicated having a good fs 180 it can be done easily.
I hope you enjoy the video.
---
LONGBOARDING SLIDE SESSION HD
Hello my hive aliens! How are you feeling today? In Rio de Janeiro it's raining a lot. I haven't recorded skateboarding in the last few days. So I'm going to continue the series of the returning collection.

Curator's look
Here are the details our curators are looking for in SkateHive's posts:
1 - Hive Spirit:
Community-engaged members who comment, offer upvotes, offer reblogs, offer good tips and ideas. They are better viewed than those who post every day and do not interact and are only eyeing rewards.
2 - Quality/effort:
You don't need to have the best lenses but it's important to make your post look awesome so readers and viewers can enjoy it the most!
3 - Original content:
The contents must be original. If it is detected that you are using 3rd party footage and claiming it's your own your content will not be selected and will not receiving rewards from our partners. Also your account might get muted from Skatehive.
4 - Evolution:
It's normal not to start in the best way and evolve over time. People who are looking for innovation, new designs, new proposals, new ideas, and who improve their work over the years are more recognized than those who do not present any kind of evolution.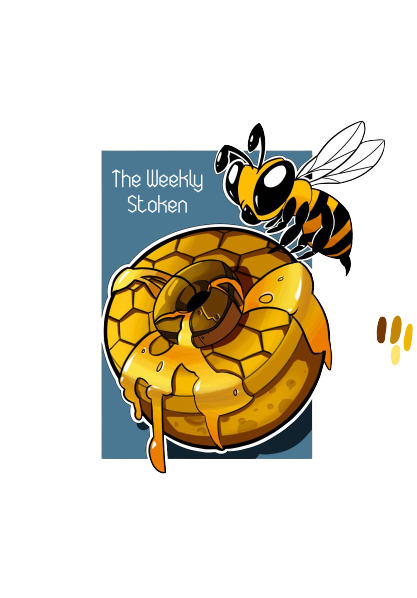 ㅤㅤㅤㅤㅤㅤㅤㅤㅤContent curated by @steemskate, @skatehive's official curation account
You can delegate to @steemskate or follow @steemskate's curation trail on Hive.vote to support the skateboarding scene on Hive.

Have you checked out @stoken ? No? Daaamn! Stoken is coming true! I am happy! 🐝❤️
---
Join the Stoken/Skatehive Discord

---
What STOKEN plans to bring to Hive 🍯

Unique name, and meme-ified branding that will stand out above the hard to find Hive brand.

Real world events tied to web3 content creation.

Attracting non crypto content creators, into web 3.0

Exciting content to bring in non crypto audience.

Focus on onboarding large, existing communities i.e: Reddit skateboarding: 385k members, and Redbull: 10 million YouTube subscribers.

NFTs. Plans include real world utility, fund raising, and future gamification.
DTF ( Decentralized Token Fund )

Stoken DAO: Decentralized voting system to allow the community to sponsor athletes, content creators, influencers, and real world events.

A new token for you to earn for doing Hive stuff!

Possibility of future airdrop of governance tokens. 

---
---
---