The Weekly Stoken #23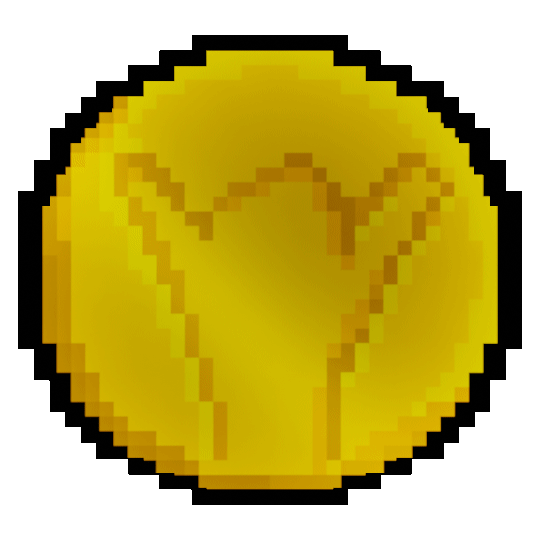 Hello, everyone!
This is a compilation post that will serve as a summary of the best weekly content posted on SkateHive. Our curatorship program aims to bring more skaters to the SkateHive community and retain these users through a curation of the best posts. Anyone who is active in the community can be selected. Please see the details that make us look at your post and love it!
Always use the hashtag #skatehive.

Posts on Fire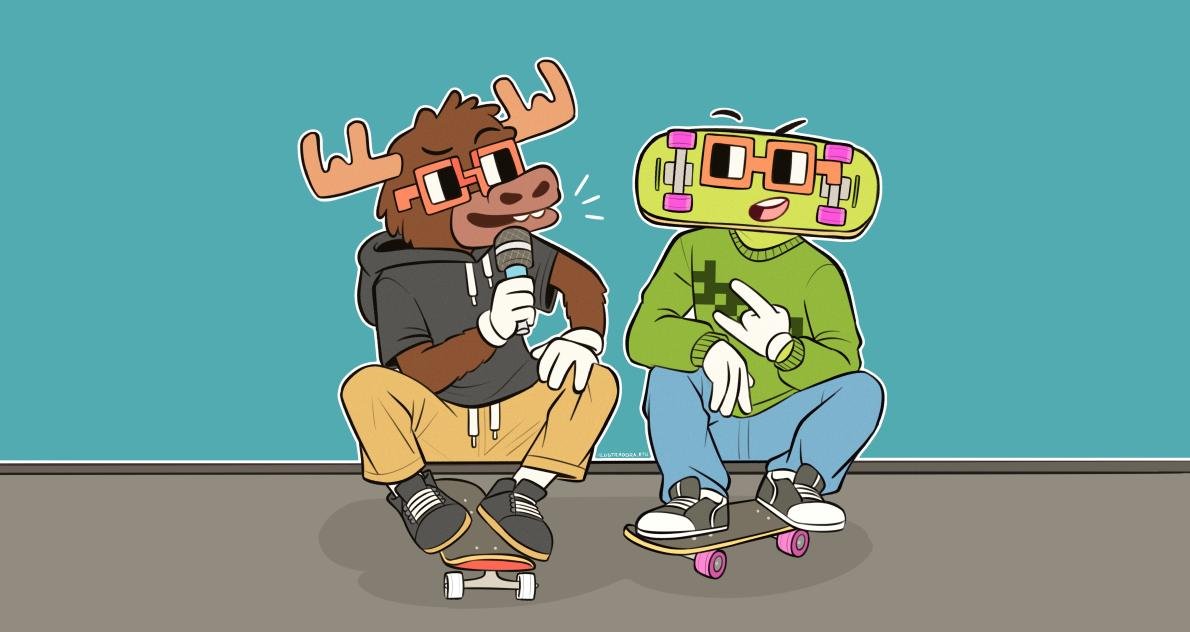 A GNARly Introduction

Hello Hive community, we're Gnars DAO and we're stoked to be here! This post will serve as an introduction about us, our vision and accomplishments so far.
WTF is GNARS
Gnars are a new way to fund extreme athletes. We prefer a world where kids aren't shilled energy drinks by their heroes. So as a community of action sports enthusiasts, we've formed a DAO to rethink how extreme sports people get sponsored.
---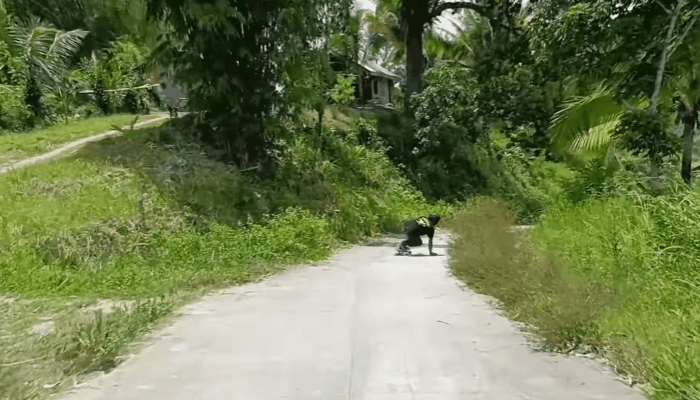 No Space For Errors
Freeriding the one of the steepest hills in Lomuyon, Kiamba, Sarangani Province, Philippines.
Its scary to skate here, the creeks are really deep, one small bail will lead to a serious injury falling in the cliffs.
---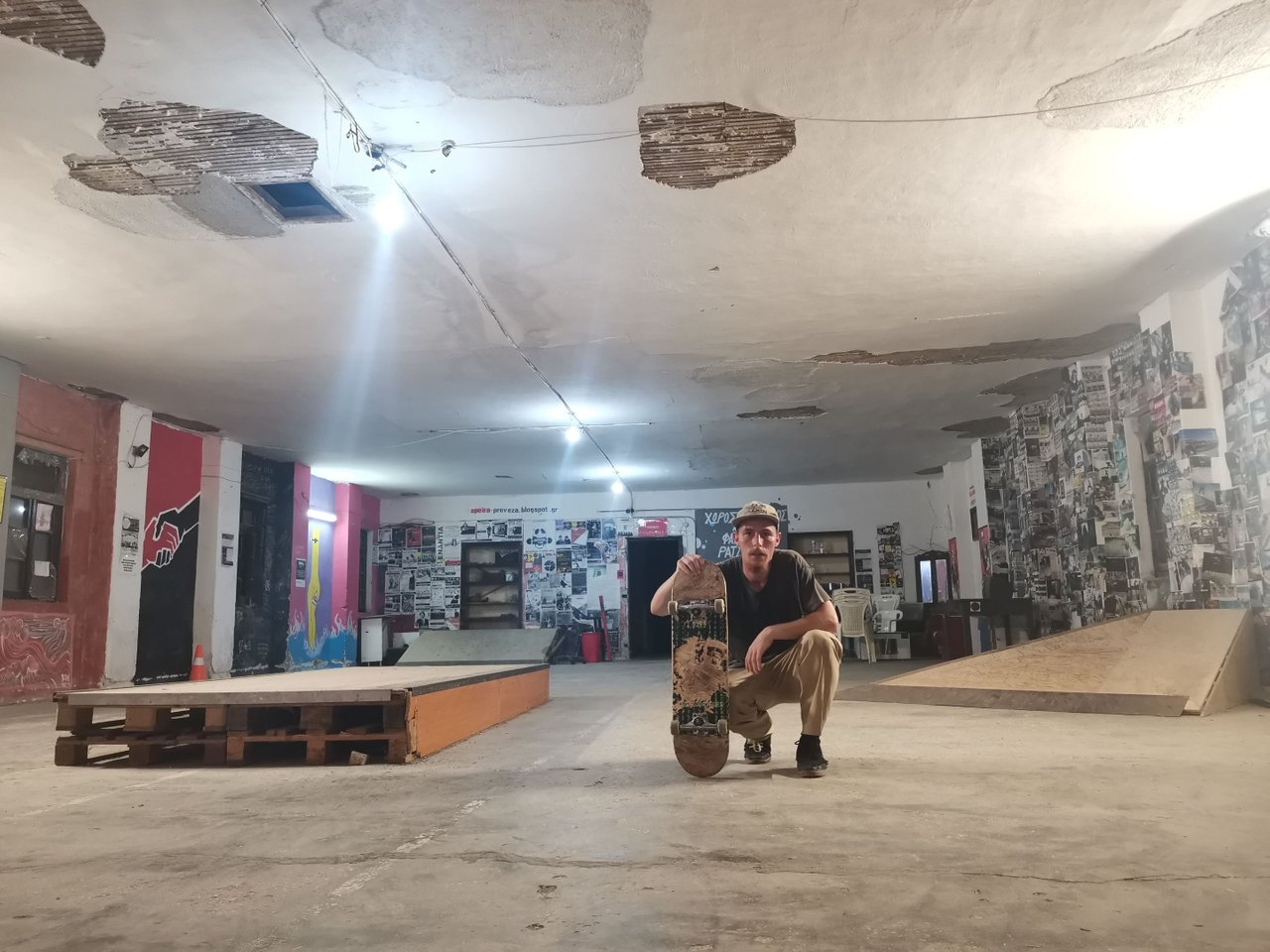 GNARLY AF Skate Sesh At Warehouse 1350
Yo #skateboarders worlwide!
I'm back with one more skate vlog and this one is dedicated to my homie @web-gnar! A few days ago he asked me to skate the hip located at Warehouse 1350 DIY skatepark and challenge was ON!
Started of with a few chill grinds, worked my way to some harder ones and finished the sesh with 2 Banger tricks at the hip! I mostly skate to have fun but this session was serious AF!
Filming/Editing : @knowhow92
Music : Big Tuck - Not A Stain On Me
Enjoy watching and #SKATEHIVE4LIFE
---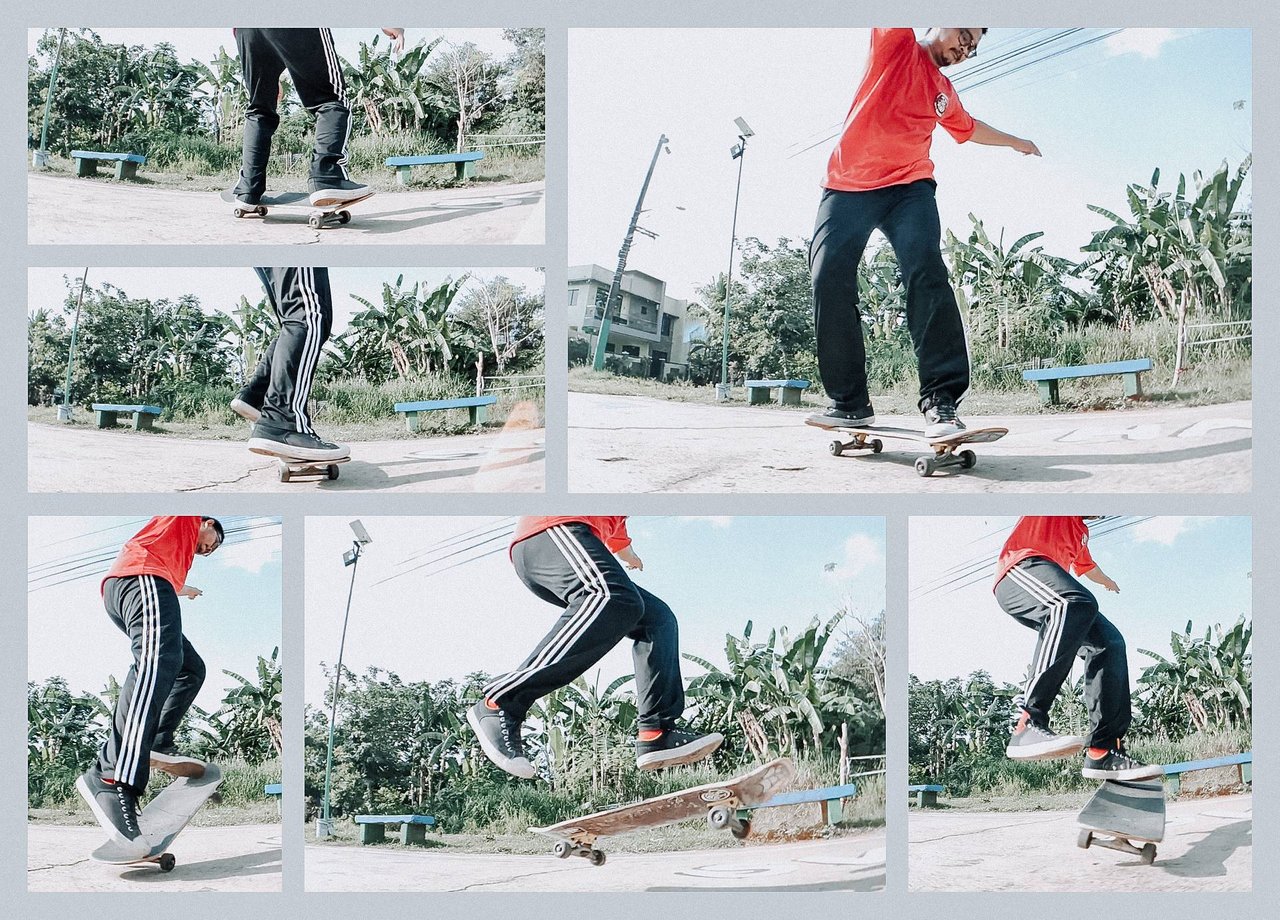 TWS Crew Topic - Pull Out Your 3 (Episode 1) by Lawrence Traquina
Welcome to episode 1 of 'Pull Out Your 3'. On this new 'TWS Crew Topic' you can see some of the members of The Worms Skatecrew (TWS) how to pull out their back-to-back three tricks in a row. As a skater, we all know doing a skate line is not easy to do you have to think first about what kind of tricks you wanted to line. You need a presence of mind and you have to focus your body to make you can pull out your three tricks in a row. It's really fun and challenging to do a skate line but sometimes you need to take time before you get your lines and you need a long, long patience. In this first episode, I wanted to share with you how Lawrence Traqunina pulled out his three tricks in a row the Fakie Backside Bigspin, Backside 180, and Half cab Flip.
A Perfect Fakie Backside Bigspin, Backside 180, and Half cab Flip
Like I said doing back-to-back tricks it's very challenging for example Lawrence makes his first and second tricks but he failed to perfect the third tricks so he needs to start over again from the first to last tricks. But on his first 'Pull Out Your 3' Lawrence never failed on his first, second, and third trick.
The first trick he wanted to pull out is the Fakie BS Bigspin and he got lucky he pulled his first trick. For me, Fakie BS Bigspin is a little bit hard to do than the Fakie FS Bigspin I don't know why but every time I've been trying the Fakie BS Bigspin I tried a lot but I've never caught this trick.
---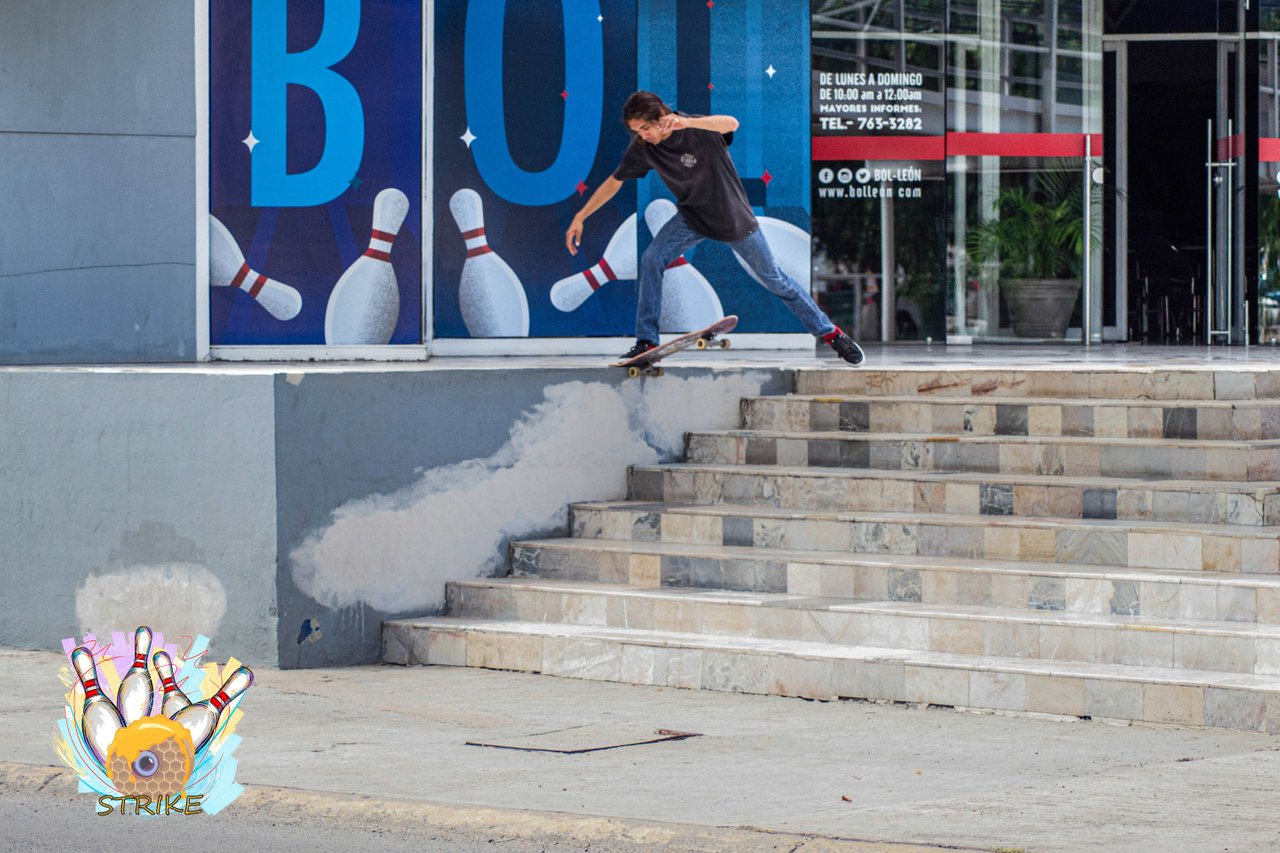 STRIKE! - Testing salado footwear with Jorge Alcalá
[EN]
Salado Skateboards is still working on great skate shoes that can suit any style of skater. The last few months the team has been blessed with a lot of work, creating the models of the first two shoes to be released, budgeting for material and labor, tracking down the most optimal material to create a high quality shoe, meeting with the shoe factory where these sneakers will take place (factory also run by a skater friend of ours), creating publicity for these new shoes and other Salado products such as t-shirts, caps, etc. among many other things like trying out the shoes while skating for a full-length skate video. Damn, sometimes I wish I could feel tired, but I really don't have time for that, because when you live in a ghetto and a project as amazing as #SkateHive gives you the opportunity to expand, grow and learn on the blockchain, you have to take advantage of that opportunity, I mean great opportunities like this don't come twice, so we will continue working hard to be the first Mexican skateboarding brand to manage cryptocurrencies through the HIVE block chain. In the future we would love to see some of our local products around the world carried by our amazing tribe of skaters, so stay tuned and soon you will be able to get your products salado by shipping. After the first trial of the salado shoes, the only flaw that has been located is that the shoes loosen up a bit after wearing them for a while, leaving the skater's ankles susceptible to bending. The #SaladoShoes production team has already been notified about it, and will be implementing new technology and materials to solve this problem, so for now we cannot launch the salado shoes to the public, but since we live in a very industrial city specialized in footwear of all kinds, we are sure that this small flaw will be resolved soon and the project will continue its course.
---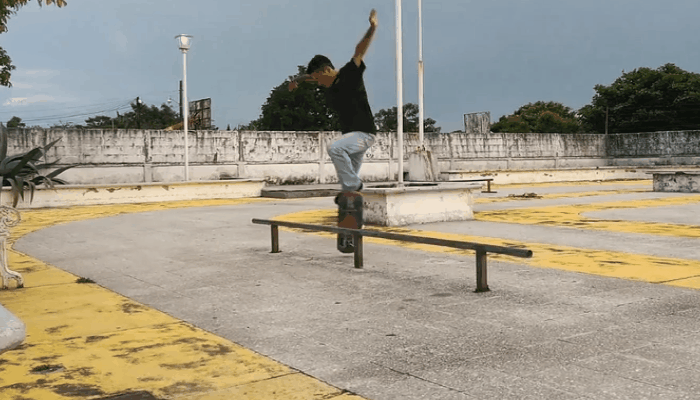 Trick session on the rail - sesion de trucos en riel [ing.Esp]
What's up hive skaters
I bring a video with tricks that I have on rail.
taking advantage of the fact that it doesn't rain because in my area there is bad weather and he spends almost all day breezing water.
---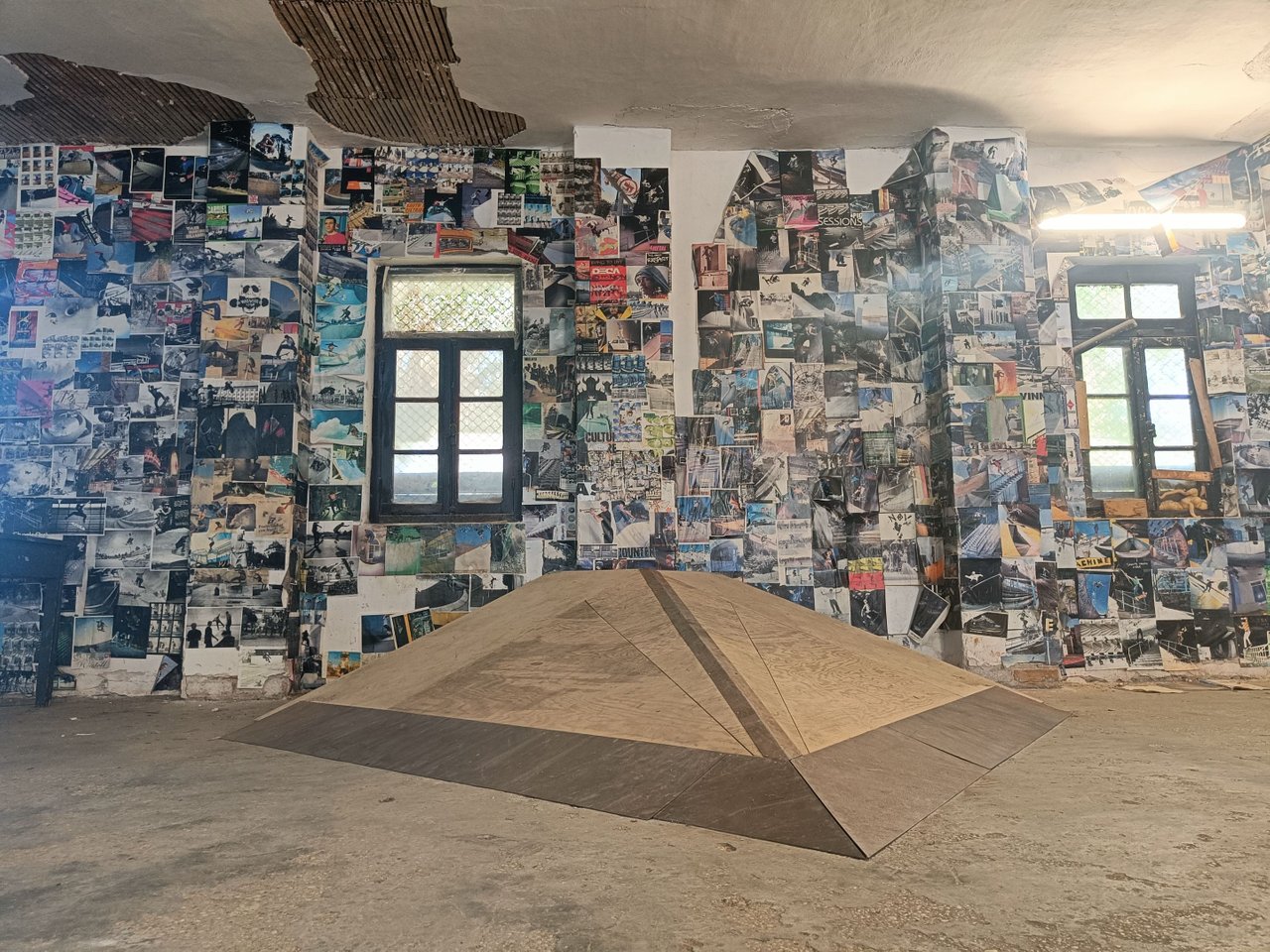 AWESOME DIY SKATEPARK // SPEIRA WAREHOUSE
It has been more than a week since we moved with my boyfriend @knowhow92 to a new city and we try to adapt to life here. I am busy working with my fashion projects, working out and take care of our garden. One of the things I still enjoy doing is filming my man's skate sessions when I have the time, so yesterday we woke up in the morning had some coffee and went straight to the local skatepark here at Preveza called "Speira Warehouse".
---
---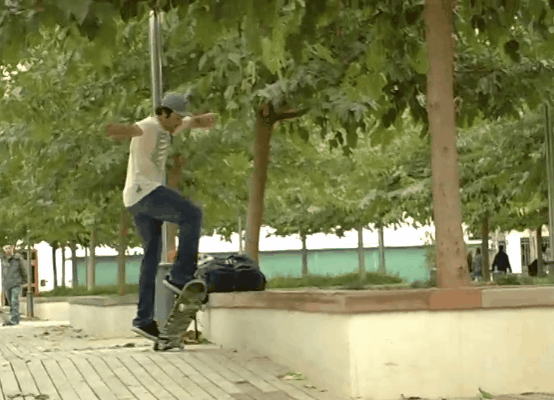 Random Raw Adventures - PALMA-LO-0148
Filming days archive, not all were productive, but that is also part of the process.
File ID: PALMA-LO-0148
Date: 02/11/2009
Filmer: Alejandro Arroyo
Notes:
One of the most productive filming days of the whole Lights Out project. Hype in different spots in Palma.
Skaters:
Ian Waelder, -, Marc Castell, Javier Cadavieco, Miki Jaume, Borja Cerdá, Carlos Flores, Lolo Cosmelli.
---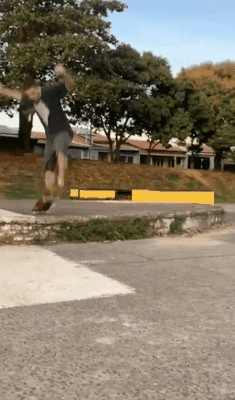 session in the skate square
My last session in the skate square with @brunomaule shooting
---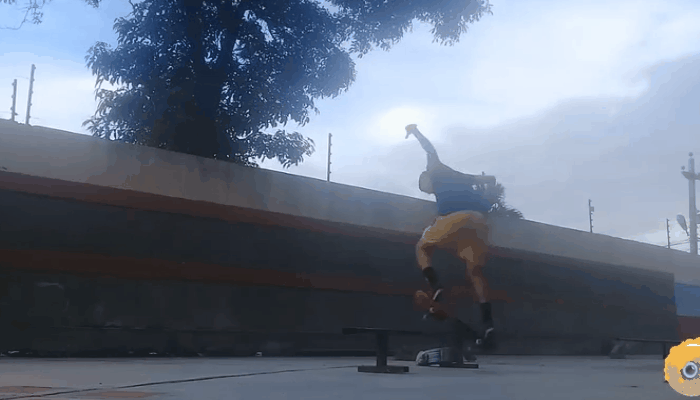 Doing Fs Boardslide 270 out - SKATEHIVE.🛹[Esp/Eng]
Fs Boardslide 270 out is a very stylish trick I think, and it looks great. It is not such a difficult trick but it requires a lot of practice when hitting the 270 out hip.
---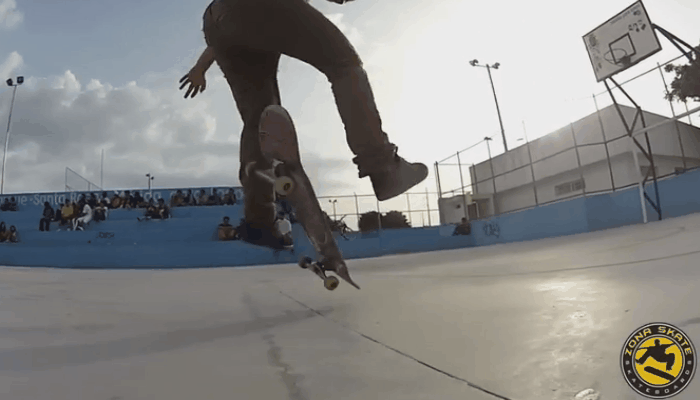 a couple of flat tricks
We were waiting for an event to start and before getting off the ramps, we decided to play for a while with some floor tricks, I hope you like them and have a great start to the week.

Curator's look
Here are the details our curators are looking for in SkateHive's posts:
1 - Hive Spirit:
Community-engaged members who comment, offer upvotes, offer reblogs, offer good tips and ideas. They are better viewed than those who post every day and do not interact and are only eyeing rewards.
2 - Quality/effort:
You don't need to have the best lenses but it's important to make your post look awesome so readers and viewers can enjoy it the most!
3 - Original content:
The contents must be original. If it is detected that you are using 3rd party footage and claiming it's your own your content will not be selected and will not receiving rewards from our partners. Also your account might get muted from Skatehive.
4 - Evolution:
It's normal not to start in the best way and evolve over time. People who are looking for innovation, new designs, new proposals, new ideas, and who improve their work over the years are more recognized than those who do not present any kind of evolution.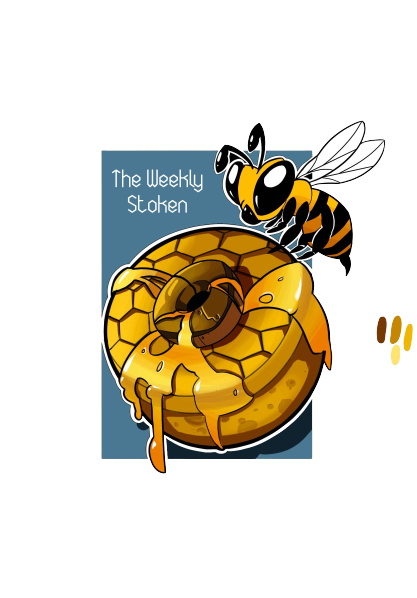 ㅤㅤㅤㅤㅤㅤㅤㅤㅤContent curated by @steemskate, @skatehive's official curation account
You can delegate to @steemskate or follow @steemskate's curation trail on Hive.vote to support the skateboarding scene on Hive.
---
Join the Skatehive Discord 👇

---

🛹 SkateHive 🛹 is the house of Web 3.0 skateboarders and our goal is to onboard skaters in web3.

We have developed dApps, NFT projects, our own token and more. 

**Our mission is to fill the new internet with smart contracts that benefit our culture**.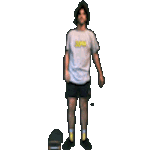 ---
---