The Weekly Stoken #31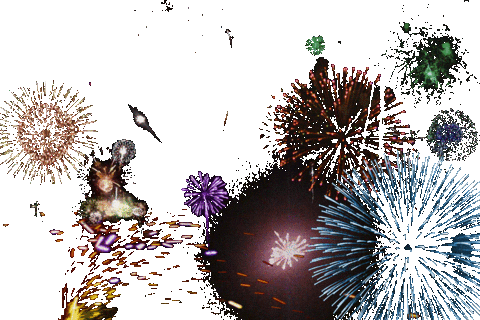 Happy New Year to all, we're back!!
This is a compilation post that will serve as a summary of the best weekly content posted on SkateHive. Our curatorship program aims to bring more skaters to the SkateHive community and retain these users through a curation of the best posts. Anyone who is active in the community can be selected. Please see the details that make us look at your post and love it!
Always use the hashtag #skatehive.

Posts on Fire
---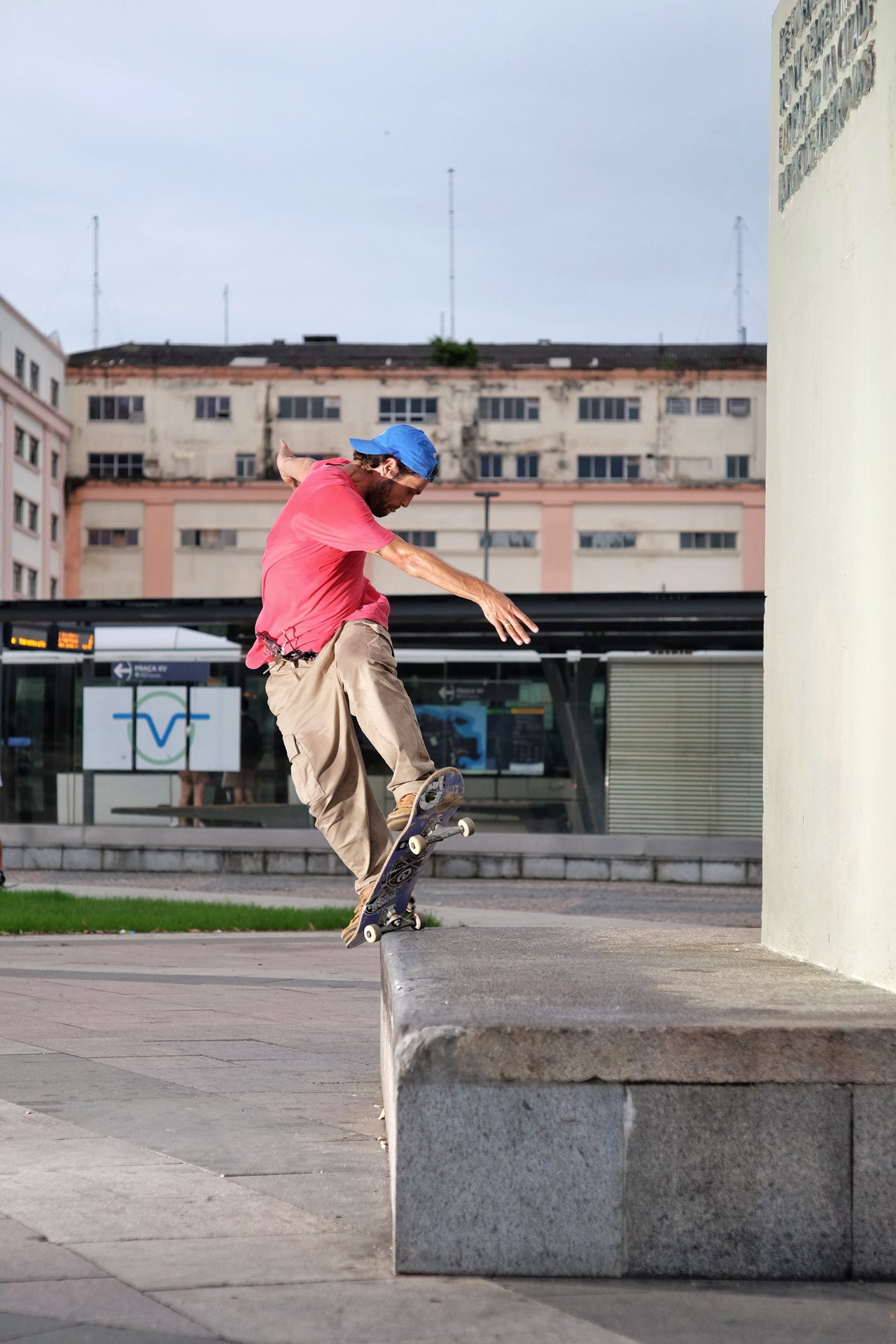 Retrospective photographic skateboard 2022

Hi, SkateHivers! All good? Hope so!
Long time no post here...
The lack of creativity and interesting content has kept me away from the posts.
Despite everything, 2022 was a pretty cool year and I took some cool pictures.
I made a selection of the ten photos I liked the most in 2022 and I bring you today!
May next year be an amazing year for all of us!
SkateHive forever!
---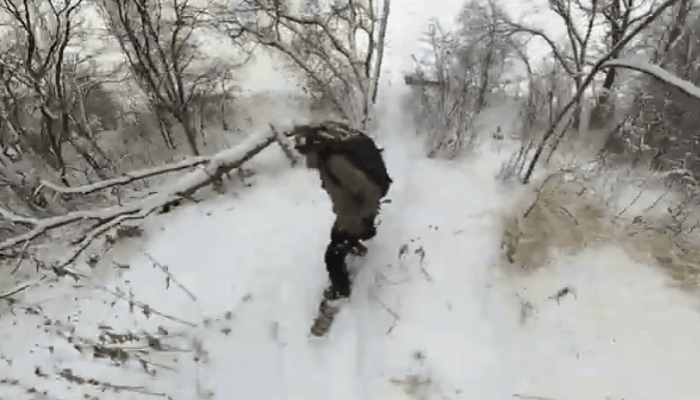 Gnarly Snow Slasher
Recently got a decent amount of fresh snow, making it deep enough too start going hard, and getting GNARLY! Last year I already put a few scratches in my snow skate, so I figure it's time to stop babying it! I've always thought about hitting the tree at the bottom on this local hill, so I decided now was the time to try to start!
Shot this video in a couple days of snow skating, using my new updated 360 camera, the Insta360 X3. Happy to say it handled things well, has no damage from the impact with the tree, and didn't immediately die in the cold. Also because it has lens shields, and is waterproof, I didn't have to worry if I crashed with it in the snow.
---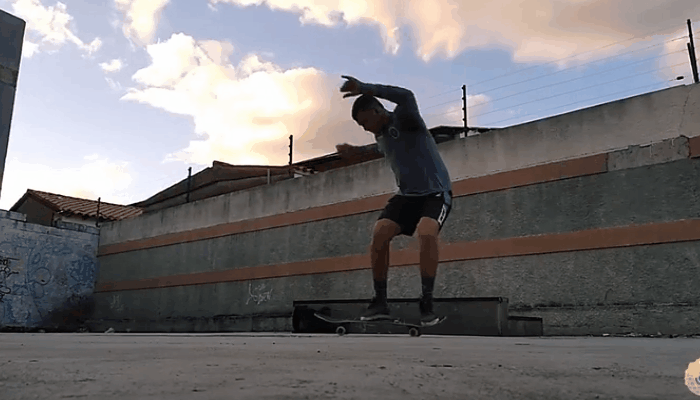 I completely forgot how to do "Switch fs kickflip" Round #1 🛹[Esp/Eng]
Hello Hive Community!
Welcome to another video for my channel. I'm amazed, I think that after so long without doing Switch fs flip, I totally forgot how to do it.
---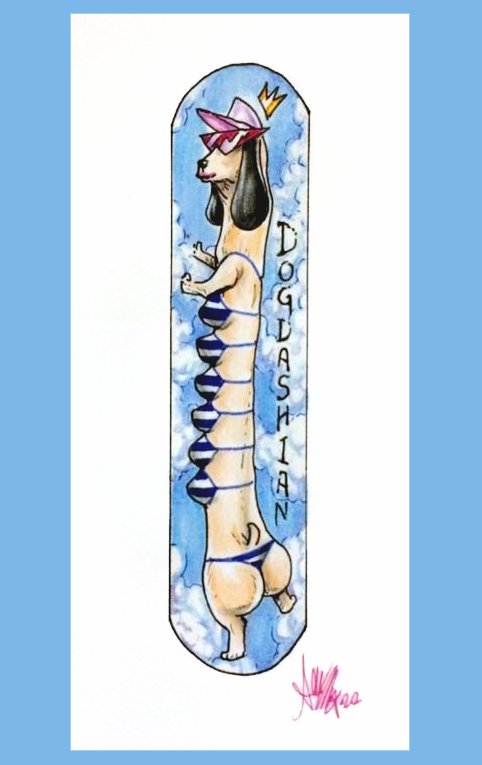 DOGDASHIAN a bizarre idea to start 2023
happy new year to all the skaters in this @skatehive community here again with one of my ideas for skateboard designs today, one that is funny and bizarre at the same time and that I really liked despite being different from the previous ones, I present to you to DOGDASHIAN
---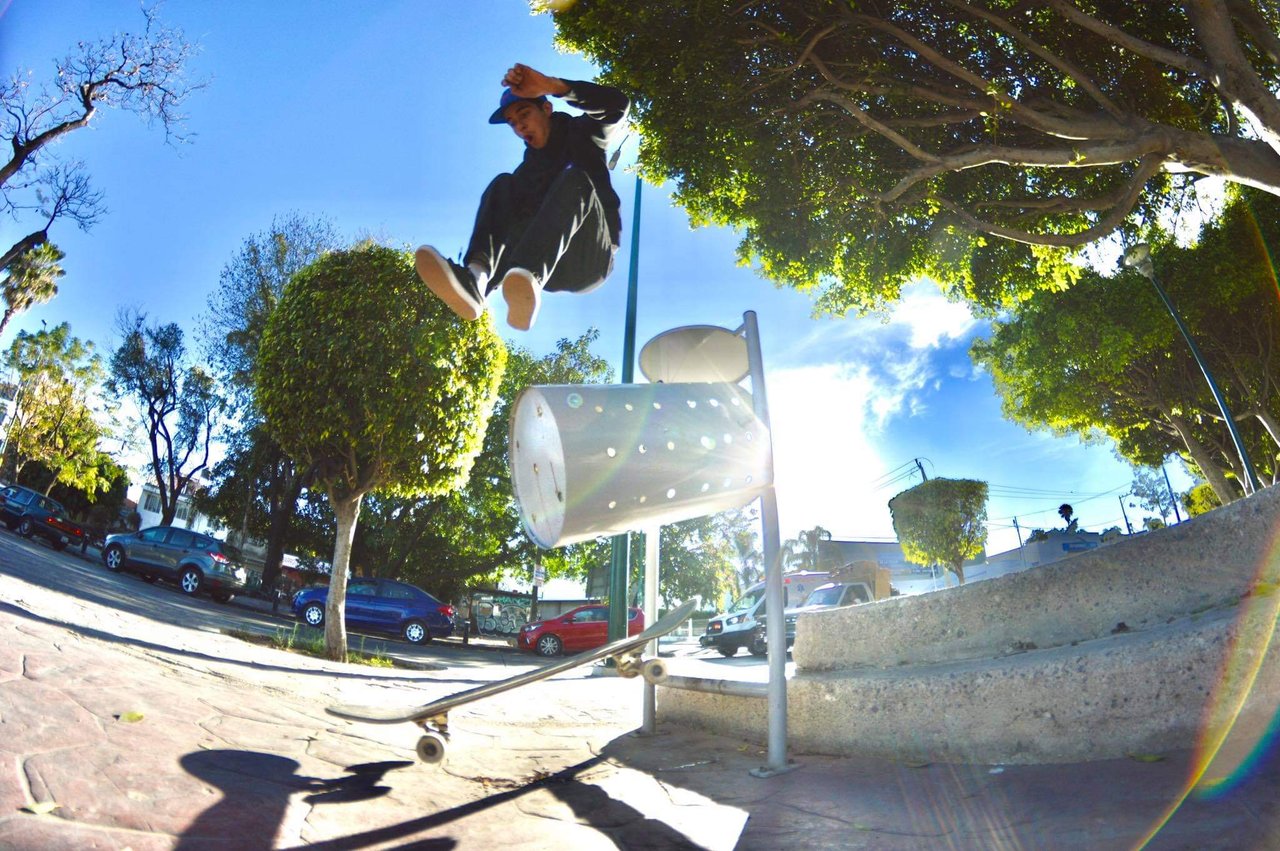 Good bye 2022 - Skate Gallery
[EN]
The Salado video is still cooking here in our city and we continue going to the city's dowtown, searching for creative and unusual spots to destroy; We always bring together different skaters from the city to go out and film with them so this way the video will be more versatile in terms of styles on skateboarding. 3 lions continue burning on their wheels and they give us these 3 shots that we consider very gnarly, so we couldn't let 2022 escape without sharing these photos with you, as well as showing you another clue about the clips you will find in our future montage, the Salado video.
---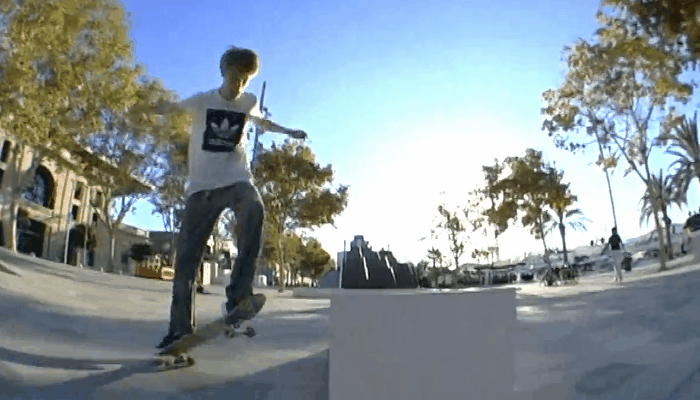 Past Lives [Arrovf Media 2022]
Edit made with the last unused footage from 2018-2021, originally it was going to be part of a collaborative audiovisual project that was finally cancelled, so I upload it independently.
---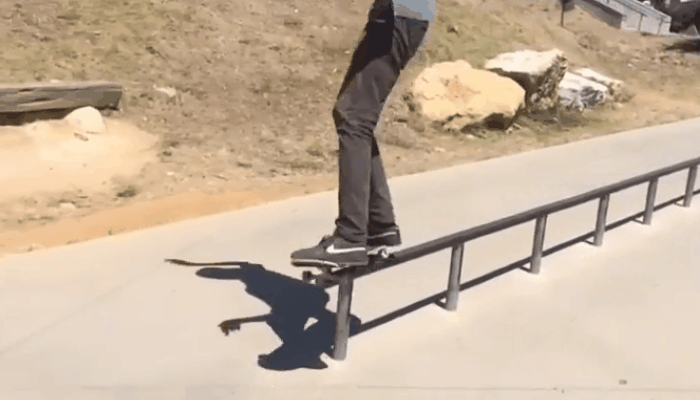 Quick edit with random tricks
Hello, SkateHive! I wanted to share this video I made in 2017. Some weird tricks, but always a good time!
I'll be sharing some 2017 video because it was a year with a lot of skating and, more importantly, people eager to film me ahah.
---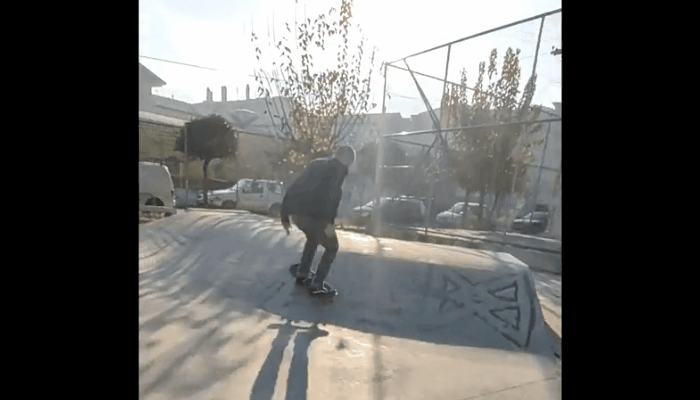 "Run Boy Run"
Filiming : fTR_Crew
Edit : Haris Housos (@knowhow92)
Skaters : Paul, Alex, Haris
Music : "Run Boy Run" by Woodkid
---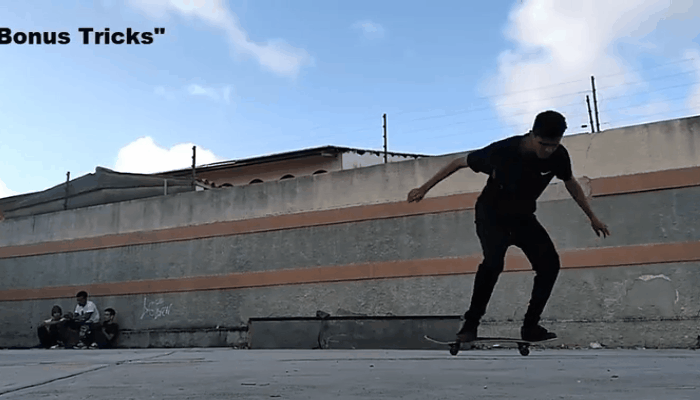 Progression Vol 2. "Switch 360 flip" Part 2 🛹[Esp/Eng]
Hello friends, today I share a video trying Sw 360 kickflip and after several attempts I was able to land one. But I wasn't satisfied with that one I got.
Hola amigos, ayer les comparti un video intentando Sw 360 kickflip y despues de varios intentos pude caer uno. Pero no estuve satisfecho con ese que consegui.
So I wanted to dedicate another session to this trick in order to do it in a better way and be able to feel good with myself and move on to the next trick.
Asi que quise dedicarle otra sesion a este truco con el fin de hacerlo de una mejor forma y poder estar bien conmigo mismo y poder pasar al siguiente truco.
This trick cost me to fall, I do not consider it an easy trick but with training and perseverance I am sure that it can be achieved, I hope you enjoy these attempts that I made.
Does that one that I fell count? Or should I make another one, let me know friends.
Este truco me costo caerlo, no lo considero un truco facil pero con entrenamiento y constancia estoy seguro que se puede lograr, espero disfruten de estos intentos que hice.
¿Cuenta ese que cai? o deberia hacer otro, haganmelo saber amigos.
Credits:
Phone: Redmi 9a
Music: The Day We Fought Back – Babasmas (No Copyright Music)
The Day We Fought Back by Babasmas https://soundcloud.com/babasmasmoosic
---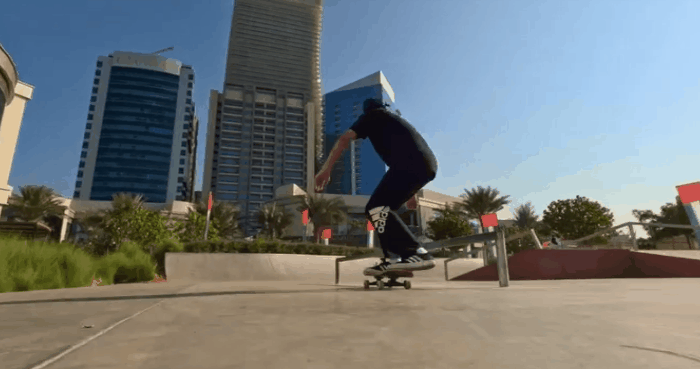 I've always wanted to make art for skateboards
greetings skaters from #hive here posting again in this community, showing something that I have always wanted, at least it is one of the many things that I have wanted to do in the world of art and it is to make designs for skateboards

Curator's look
Here are the details our curators are looking for in SkateHive's posts:
1 - Hive Spirit:
Community-engaged members who comment, offer upvotes, offer reblogs, offer good tips and ideas. They are better viewed than those who post every day and do not interact and are only eyeing rewards.
2 - Quality/effort:
You don't need to have the best lenses but it's important to make your post look awesome so readers and viewers can enjoy it the most!
3 - Original content:
The contents must be original. If it is detected that you are using 3rd party footage and claiming it's your own your content will not be selected and will not receiving rewards from our partners. Also your account might get muted from Skatehive.
4 - Evolution:
It's normal not to start in the best way and evolve over time. People who are looking for innovation, new designs, new proposals, new ideas, and who improve their work over the years are more recognized than those who do not present any kind of evolution.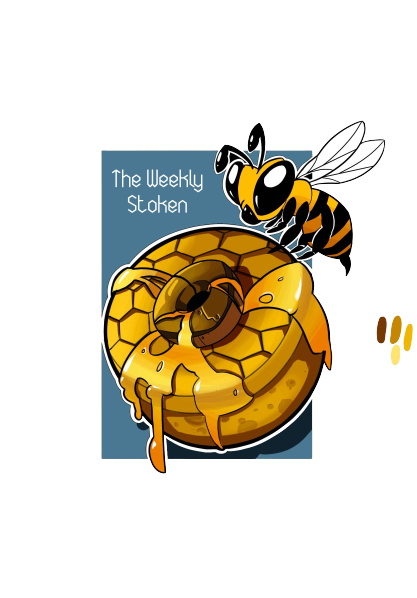 ㅤㅤㅤㅤㅤㅤㅤㅤㅤContent curated by @steemskate, @skatehive's official curation account
You can delegate to @steemskate or follow @steemskate's curation trail on Hive.vote to support the skateboarding scene on Hive.
---
Join the Skatehive Discord 👇

---

🛹 SkateHive 🛹 is the house of Web 3.0 skateboarders and our goal is to onboard skaters in web3.

We have developed dApps, NFT projects, our own token and more. 

**Our mission is to fill the new internet with smart contracts that benefit our culture**.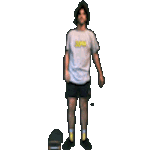 ---
---