The Weekly Stoken #6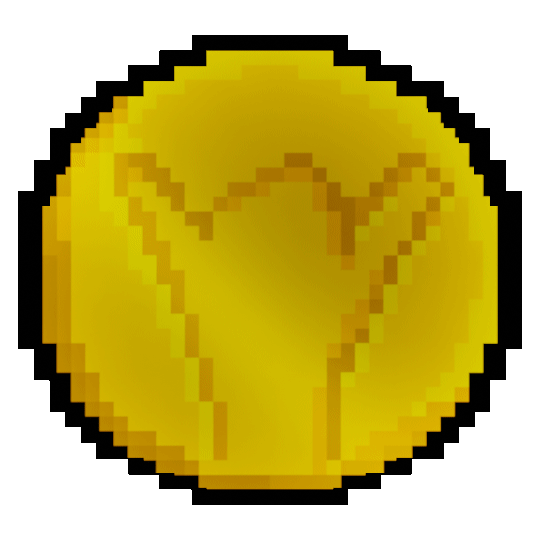 Hello, everyone!
This is a compilation post that will serve as a summary of the best weekly content posted on SkateHive. Our curatorship program aims to bring more skaters to the SkateHive community and retain these users through a curation of the best posts. Anyone who is active in the community can be selected. Please see the details that make us look at your post and love it!
Always use the hashtag #skatehive.

Posts on Fire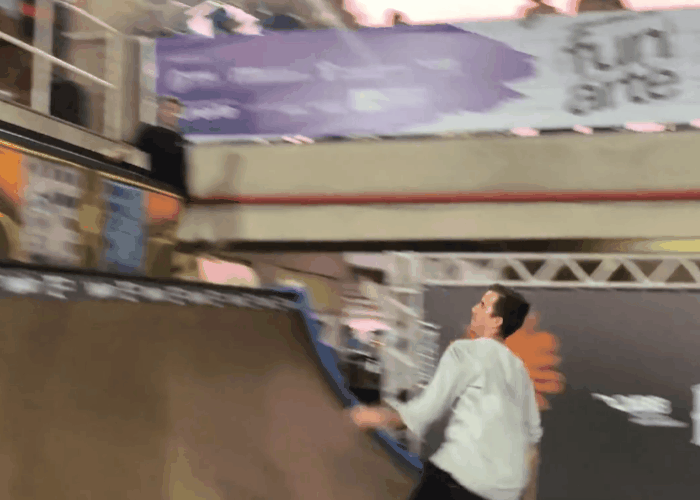 GREAT SKATE DAY WITH BOB BURNQUIST
Hello Skatehiiive!
Hello all Hive communities!
Boys and Girls, all right?
Good night.
It's 8:30 pm, and I'm here to tell you about the event I went to. The Fundação Nacional de Artes – Funarte n The Universidade Federal do Rio de Janeiro (UFRJ), together with the Bob Burnquist Institute, present Fun Arte - arte em Circuito com Skate e Cultura. Inaugurated in São Paulo in November 2021, the event now wins its edition in Rio de Janeiro. It happened between the 26th and 29th of this month, at the National Circus School, in Praça da Bandeira. With the presence of the skateboarder and world reference in the sport, Bob Burnquist, and his guests, the program combines sport, music, circus, graffiti, fine arts, creative economy and technology and has free admission.
---
skatehive webgnar - GNARCHIVE - the chronicles of andy and zack part duece
when the rest of the crew would rather stay home
sometimes you just have to send.
i learned front feebles this night.
sent one down the H rail.
make it so.
back smiths are also a novelty for me
---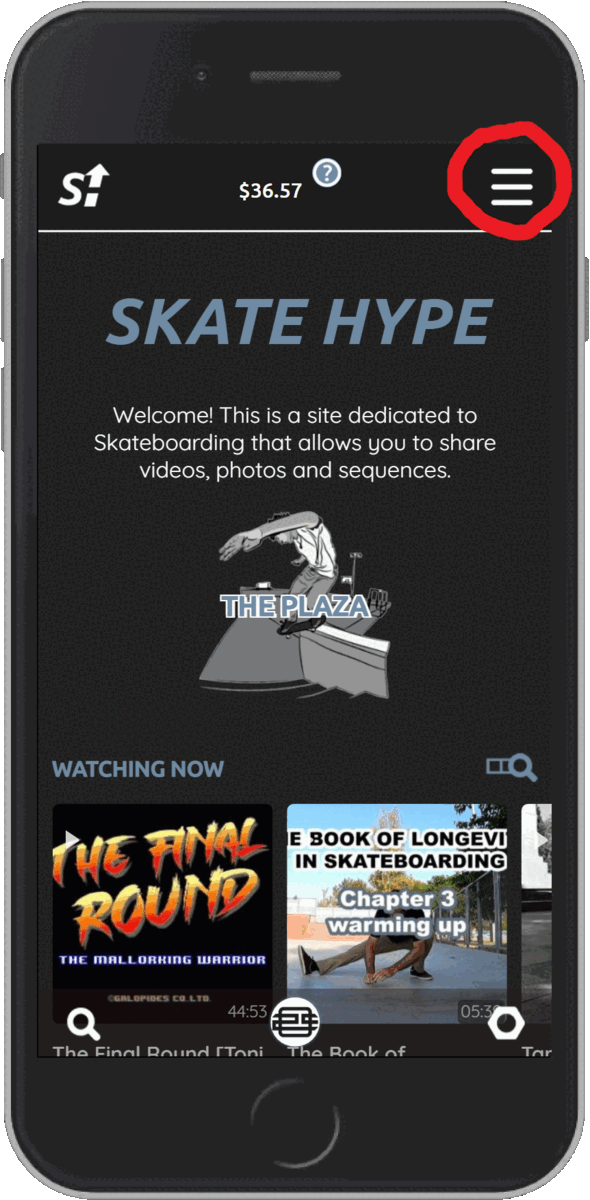 Skatehype.com weekly news, fixes and improvements [23-31 may 2022]
News

The amount of Hive that has been distributed to users through skatehype.com is displayed in the >top center of the application.
The Extra Filmer Rewards can be withdrawn directly into a Hive wallet.
Free Hive account creation for skatehype.com users with a very simplified process, check gif
---
a good spot
This is a difficult spot, there are less than 3 meters to get comfortable, to enter you have to jump the bars because it is a stadium.
In short, it is a good spot, few have managed to do a trick, many see it and say "it won't be that difficult" but when we take them and they see the little space, etc. So they have to admit it's not that easy.
---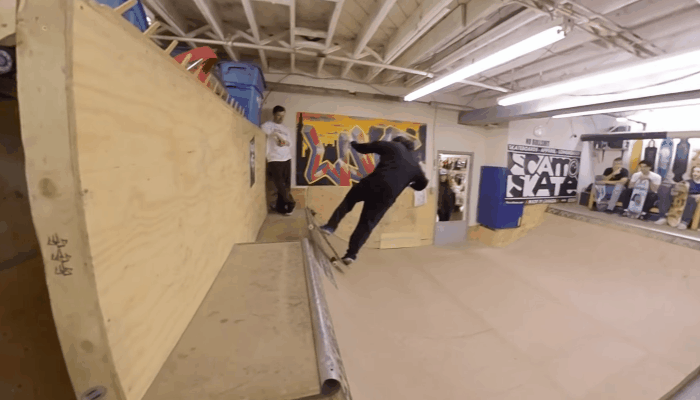 Skate Night At Scam Skate - My First Post On SkateHype!
Local board manufacturer, Scam Skate, put on regular indoor skate nights during the winter. I decided to come out with my 360 camera, and film some skating by some of our local skaters.
---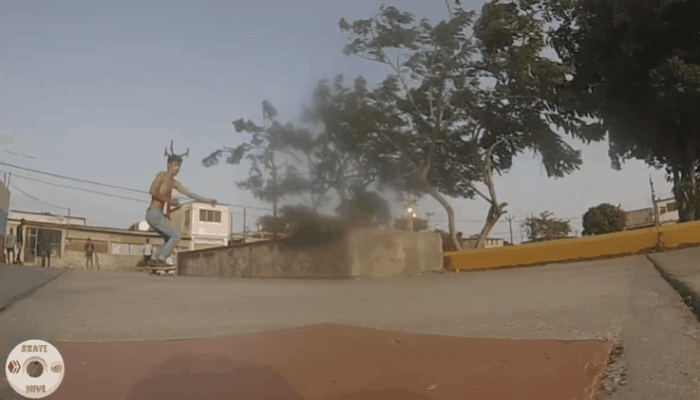 I finally managed to record the Halfcab crooked after several sessions.
Hello friends how are you?
I am happy to share this video after several days I was able to record this trick.
Because I had the bad luck that in the previous video I dropped it and the camera turned off and we couldn't capture it.
So I wanted to do it and be able to record it well. It feels great to do this trick, what do you guys think, did it go well?
---
The origin of flip
Flipper was the protagonist of an eponymous series from the 1960s. It had 88 programs of 25 minutes each and originated in the success of a 1963 feature film. The dolphin helped a US Coast Guard officer take care of a reserve navy in Florida.
---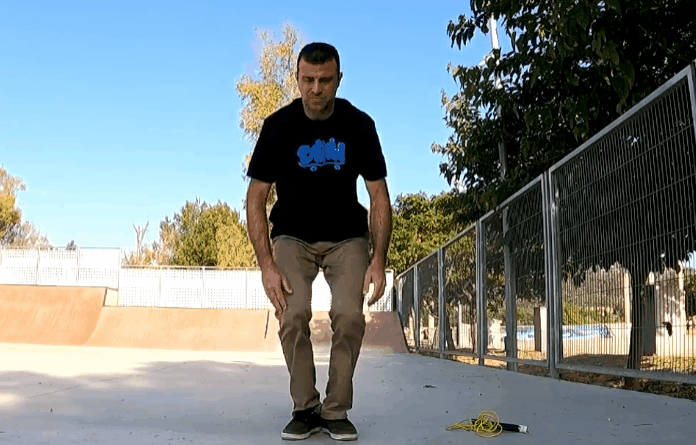 The Book of Longevity in Skateboarding: Chapter 3, Warming Up without the skateboard
The Book Of Longevity In Skateboarding are a couple of simple tips to improve health in our life and in our Skateboarding. Warming up is not an option when you are over 30, skating without warming up, cold, is one of the most damaging things to your body that you can do.
---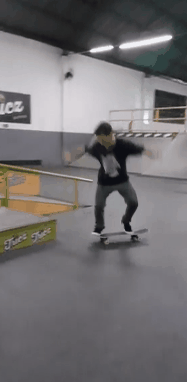 Unlocking fakie tail
Trying to put the fakie tail on lock, starting with the lower ledge to be able to throw it everywhere!
---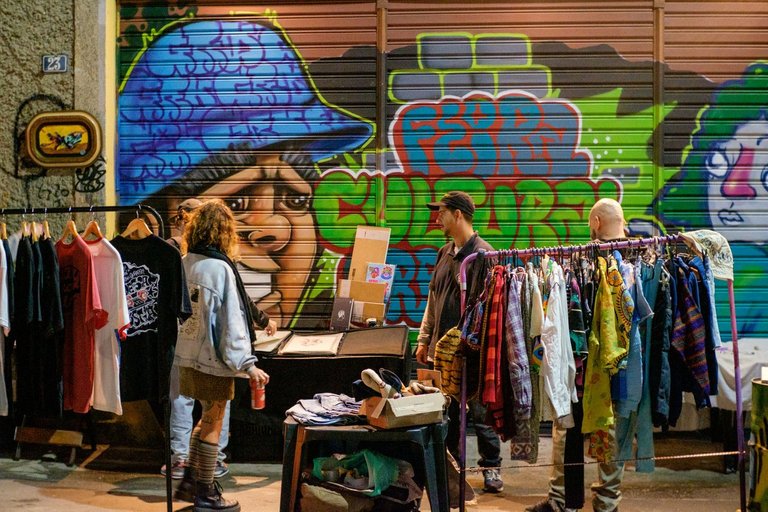 Urban Cultural Fair - 2nd Edition
Hello, friends!
On May 20, the second edition of the Urban Cultural Fair took place.
The fair is held by Espaço Esquinarte Tattoo and the event features skateboarding videos, photo exhibitions, tattoos, DJ sets, Graffitti, Skate and some thrift stores.
---
Equinox Video || Bowleros Lokos
💫☀️Equinox video☀️💫
Sup crypto rider the f*ck#ng best of all, as you are here again in our blog joining us we have a special sit waiting for you ON A ZOMBIE TRUCK.
---
Miki Jaume, 3 tricks in Felanitx
Miki Jaume landing some tricks in Felanitx spot.
---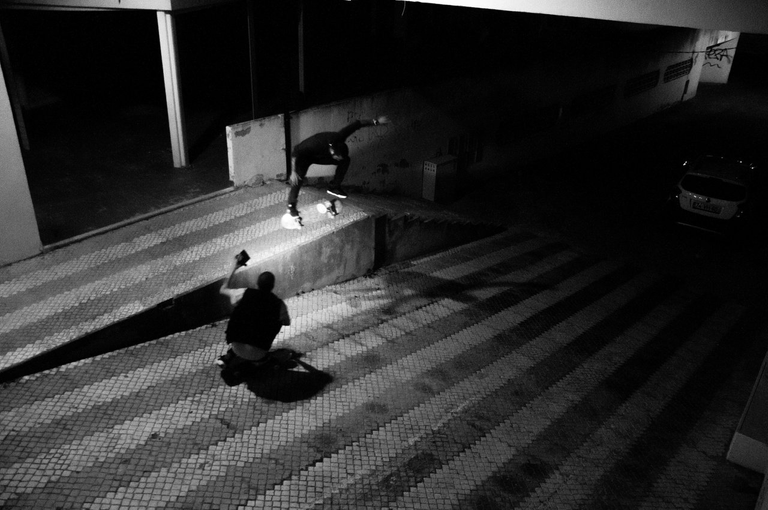 Thought Battle
One of the first times, coming to skate with this street monster called, Viri, and i was fascinated by his age and the way he still rips!
---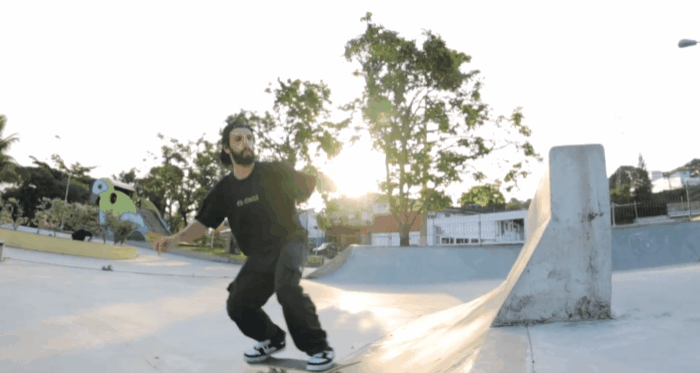 SKTBR SETUP FOR BEGINNERS SKTBR!
Hello guys! 🛹
Welcome to the SKTBR channel!
Today we have 3 new videos for you who loves skateboarding!
In this video we went to the skatepark to test our setup for Beginners! This endurance test was to show that the setup handles the tricks that the most experienced skaters command. At the end of the session all the parts of the skateboard were in perfect condition, the board held, the truck, wheel, rolling... All the pieces held the full session.
---
Back to Filomena
Nieve nieve nieve y un poquito de patín

Curator's look
Here are the details our curators are looking for in SkateHive's posts:
1 - Hive Spirit:
Community-engaged members who comment, offer upvotes, offer reblogs, offer good tips and ideas. They are better viewed than those who post every day and do not interact and are only eyeing rewards.
2 - Quality/effort:
You don't need to have the best lenses but it's important to make your post look awesome so readers and viewers can enjoy it the most!
3 - Original content:
The contents must be original. If it is detected that you are using 3rd party footage and claiming it's your own your content will not be selected and will not receiving rewards from our partners. Also your account might get muted from Skatehive.
4 - Evolution:
It's normal not to start in the best way and evolve over time. People who are looking for innovation, new designs, new proposals, new ideas, and who improve their work over the years are more recognized than those who do not present any kind of evolution.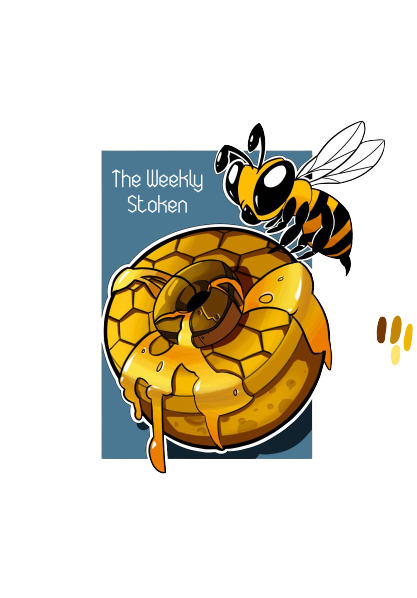 ㅤㅤㅤㅤㅤㅤㅤㅤㅤContent curated by @steemskate, @skatehive's official curation account
You can delegate to @steemskate or follow @steemskate's curation trail on Hive.vote to support the skateboarding scene on Hive.

Have you checked out @stoken ? No? Daaamn! Stoken is coming true! I am happy! 🐝❤️
---
Join the Stoken/Skatehive Discord

---
What STOKEN plans to bring to Hive 🍯

Unique name, and meme-ified branding that will stand out above the hard to find Hive brand.

Real world events tied to web3 content creation.

Attracting non crypto content creators, into web 3.0

Exciting content to bring in non crypto audience.

Focus on onboarding large, existing communities i.e: Reddit skateboarding: 385k members, and Redbull: 10 million YouTube subscribers.

NFTs. Plans include real world utility, fund raising, and future gamification.
DTF ( Decentralized Token Fund )

Stoken DAO: Decentralized voting system to allow the community to sponsor athletes, content creators, influencers, and real world events.

A new token for you to earn for doing Hive stuff!

Possibility of future airdrop of governance tokens. 

---
---
---