The Weekly Stoken #7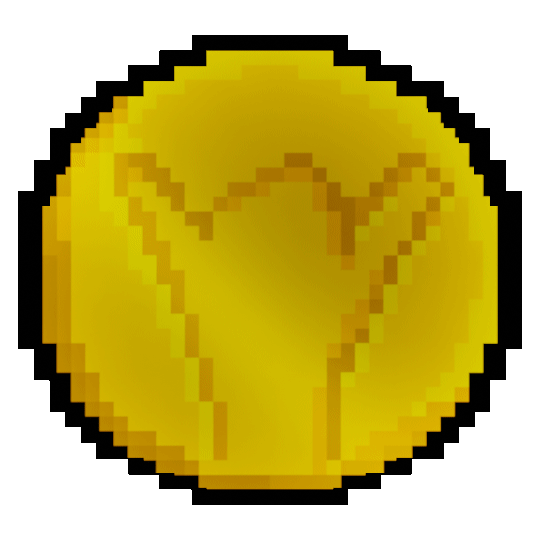 Hello, everyone!
This is a compilation post that will serve as a summary of the best weekly content posted on SkateHive. Our curatorship program aims to bring more skaters to the SkateHive community and retain these users through a curation of the best posts. Anyone who is active in the community can be selected. Please see the details that make us look at your post and love it!
Always use the hashtag #skatehive.

Posts on Fire
Carnita Asada 2.0 - Full Video - Satelite Skatepark - Keep Skating
After a few weeks, the official video of the carnita asada was finally finished editing with more style than expected and revealing what the skate scene in Mexico is really like.
---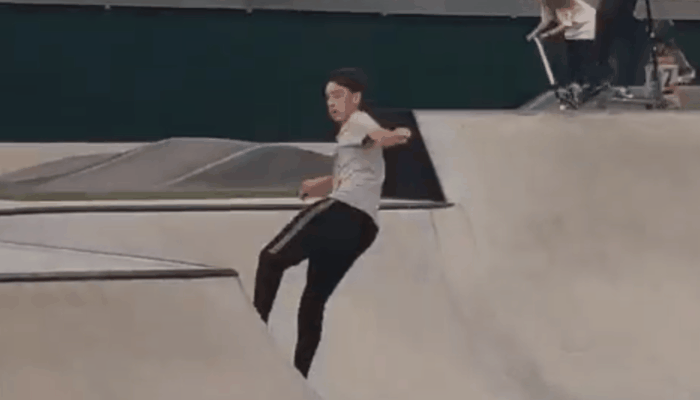 Short Edit Tres Cantos Skatepark
Pablo Lakitu y yo
11/03/2020 Skatepark Tres Cantos
De cuando el COVID solo era una broma
---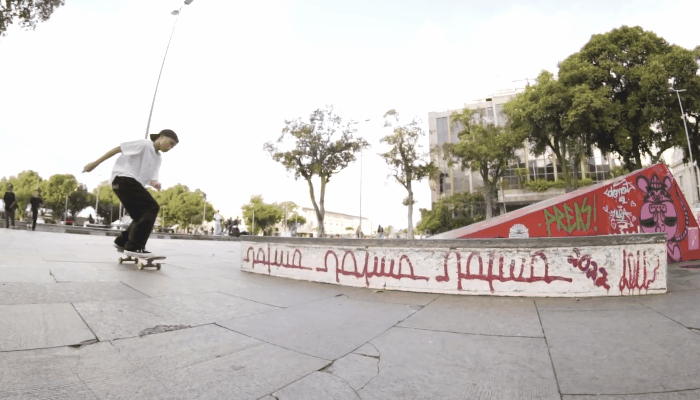 A DAY WITH A 12-YEAR-OLD SKATEBOARDER
Hello guys! 🛹🛹🛹
Welcome to the SKTBR channel!
Today we have 3 new videos for you who loves skateboarding againnn!
In the first video we filmed a skate session in Praça XV with Matheuzão, his father and his friends!
Son of professional skateboarder Wallace Belo, Matheus started skateboarding at the age of 2 and today already carries 10 years of skateboarding!
He is undoubtedly one of the great promises of the new generation of skateboarding, he is one of the children who stands out on the national and world stage!
Matheus Mendes is only 12 years old but only sends trick of big people, it's impressive!
---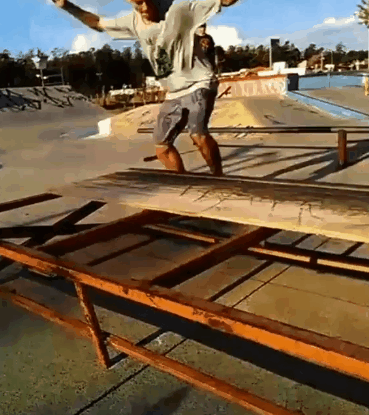 Mix of sessions at my home park
Wassup skatehive! Made an edit with some clips of when i used to go everyday to my local park and skate the whole evening. Here are some tricks i used to like doing back then, hope you like it, new video soon!
---
Bs Suski, Fernando Menezes Jr #cashfortricks
My participation in the contest #cashfortricks
Praça XV - Rio de Janeiro
---
Miniramp and BBQ
Video of a great skate and barbecue day.
Skaters: Miguel Urbina, Miki Jaume, Alejandro Arroyo, Miguel Campayo.
Thanks to Miguel and Toni.
---
Stay Caballero
Click here to watch the full episode, in cases of suspected dengue this medicine is indicated. Dengue is shy, and they fly like fairies in a wild dream on my face.
---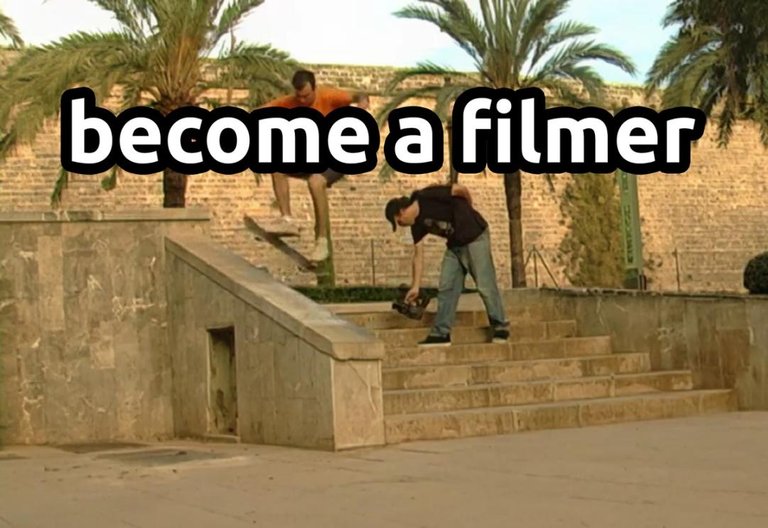 What I need to be considered a Filmer and earn the Extra Filmer Rewards
You, your skateboard, a camera and a group of friends. Then go with your friends to live as many skateboarding adventures as you can, film it and don't post it anywhere, but don't forget periodically backup everything!
When a few years have passed and you have a lot of material you have to choose the best, with it make a skate video. Have you done it?, have you had fun and have you grown up with all the experiences?, of course you have, then you became a Filmer...
---
OUR FRIEND'S FIRST SKATEBOARDING CLASS!!!

Hello family 3Sskaters!
Do you know how you start a skateboarding class? From the beginning? We're going to teach you now! That very second! Especially if you're afraid to skate, I see that. We brought a little girl, our friend. She's starting to skate. And today broke the skatepark with our super tips!
---
Bs 180 MACBA Big 3, Haris Housos, #CashForTricks
This is my entry for @skatehype.com and @skatehive 's #CashForTricks Online contest, a Bs 180 down the legendary MACBA Big 3.
Filmed this one a few days ago while I was at Barcelona for a skate tour and in case you are wondering yeah, I did land a much harder trick down the BIG 3 which you will see at the official fTR Crew BCN Tour video dropping in July.
Filming : @fucktherestcrew
Editing : Haris Housos (knowhow92)
Music : Zhu x Tchami Type Beat LIGHT _ Techno x Deep House Type Beat
---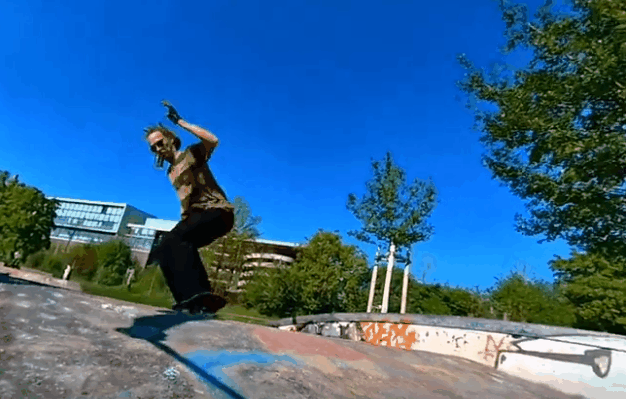 Bs 180 Tripleflip at Freestyle Skatepark Allmend Zurich, Billy Valentin Meyer, #cashfortricks
This is my Trick for #casfortricks on SkateHive.
It looks so easy when you land it, but it took me like an hour to do thgis Trick :-) So glad, I managed to do it in the end.
Big up for everyone on SkateHive! We have to push this community and this is my start to do so.
Filmed by my good friend Michi with a Insta 360 Camera
Greetings from Zurich, Switzerland
---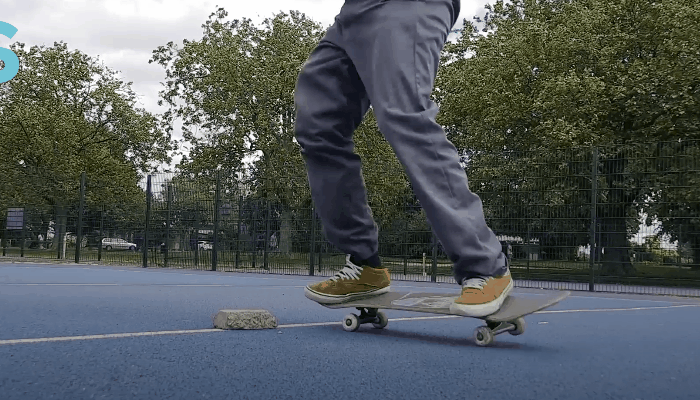 Playing some guitar and jamming some tricks
Hi all,
This is a quick edit of some skate clips I got over the last few months. I also had the oppurtunity to play some guitar with my new friend Jess on drums .
Enjoy
---
Funny Spot // Salado Skateboards 🍻🧂 (ENG/ESP)
Hello Skatehive friends ✌️, today I want to share with you a little bit about the Salado Skateboards project, which is a local brand from my city created by my good friend and local legend Alberto frausto, better known as "el salado".
---
Practicing inverts || Backside boneless || Mini ramp days
For those who might don't know, Invert is a crazy trick where you stand on the coping with one hand and "invert" your whole body with your board and turn back forward to go back on the transition. This is one of the tricks that makes you feel like your are playing skate 3 when you see it. This time the original #BowleroLoko Donaldo Trevedhan is gonna go for it on a local mini ramp made out of wood, let's see if he could make it. 😃

Curator's look
Here are the details our curators are looking for in SkateHive's posts:
1 - Hive Spirit:
Community-engaged members who comment, offer upvotes, offer reblogs, offer good tips and ideas. They are better viewed than those who post every day and do not interact and are only eyeing rewards.
2 - Quality/effort:
You don't need to have the best lenses but it's important to make your post look awesome so readers and viewers can enjoy it the most!
3 - Original content:
The contents must be original. If it is detected that you are using 3rd party footage and claiming it's your own your content will not be selected and will not receiving rewards from our partners. Also your account might get muted from Skatehive.
4 - Evolution:
It's normal not to start in the best way and evolve over time. People who are looking for innovation, new designs, new proposals, new ideas, and who improve their work over the years are more recognized than those who do not present any kind of evolution.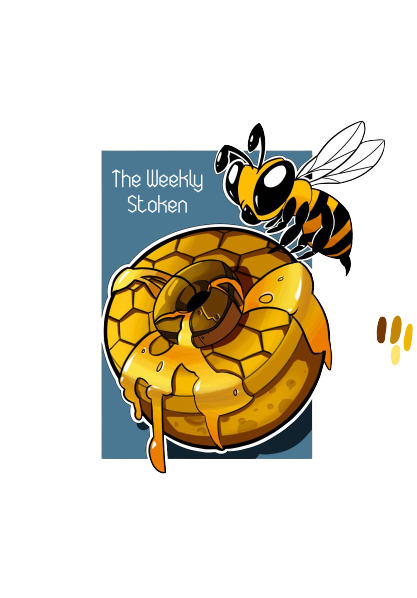 ㅤㅤㅤㅤㅤㅤㅤㅤㅤContent curated by @steemskate, @skatehive's official curation account
You can delegate to @steemskate or follow @steemskate's curation trail on Hive.vote to support the skateboarding scene on Hive.

Have you checked out @stoken ? No? Daaamn! Stoken is coming true! I am happy! 🐝❤️
---
Join the Stoken/Skatehive Discord

---
What STOKEN plans to bring to Hive 🍯

Unique name, and meme-ified branding that will stand out above the hard to find Hive brand.

Real world events tied to web3 content creation.

Attracting non crypto content creators, into web 3.0

Exciting content to bring in non crypto audience.

Focus on onboarding large, existing communities i.e: Reddit skateboarding: 385k members, and Redbull: 10 million YouTube subscribers.

NFTs. Plans include real world utility, fund raising, and future gamification.
DTF ( Decentralized Token Fund )

Stoken DAO: Decentralized voting system to allow the community to sponsor athletes, content creators, influencers, and real world events.

A new token for you to earn for doing Hive stuff!

Possibility of future airdrop of governance tokens. 

---
---
---