The Weekly Stoken #9 | SPECIAL JULY 21 SKATE DAY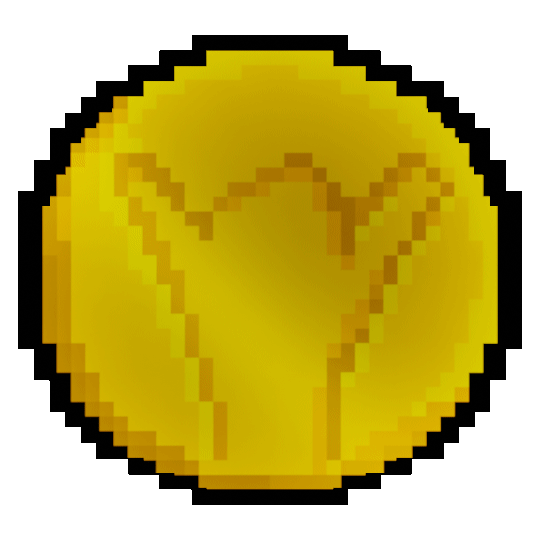 Hello, everyone!
This is a compilation post that will serve as a summary of the best weekly content posted on SkateHive. Our curatorship program aims to bring more skaters to the SkateHive community and retain these users through a curation of the best posts. Anyone who is active in the community can be selected. Please see the details that make us look at your post and love it!
Always use the hashtag #skatehive.

Posts on Fire
ITHACA Skatepark, New York - a skatehive solo session •
web-gnar + bob burnquist STOKED on SKATEHIVE
ithaca skatepark is old
it has two sections, the old one and the one that was built 4 years ago.
i like the old section.
it was from a generation where the people who built it,
did not normally build skateparks (a general construction company of some kind)
the people who designed it might have not even been a skatepark design firm.
it could have just been some mom in the local neighborhood.
new skateparks struggle with being more generic as they just pump them out to every community center they can, which is awesome becuase now there are way more skateparks.
i spent a few days in ithaca and went to make this edit one day. it required setting up the camera in many different locations to make it look like a continuous run through the park.
---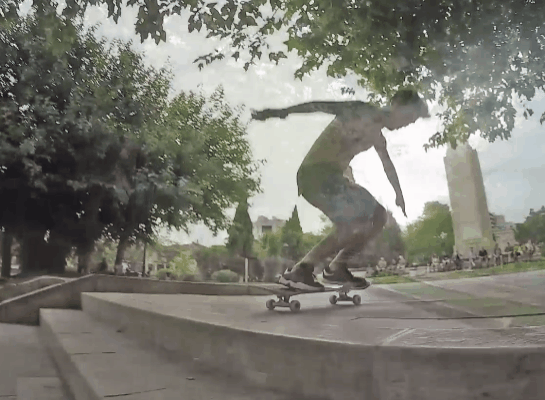 Switch heelflip, 6 Sa Faxina, Miki Jaume #cashfortricks
Switch heelflip over the 6 stairs of Sa Faxina Plaza in Palma de Mallorca, Spain.
Filmed by Miguel Urbina.
---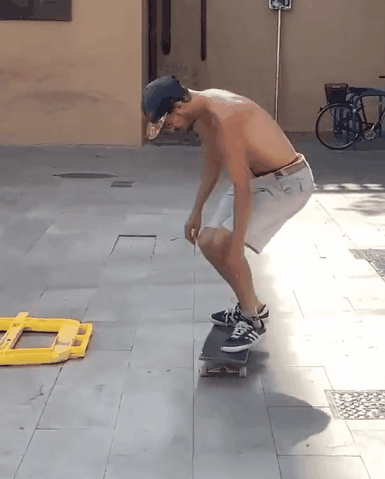 3 Trick Line in Palma, at Plaza del Tubo [Charlie SB]
A little 3 Trick Line by Carlos Francisco in Palma, at Plaza del Tubo, Mallorca.
---
SKG Street Skateboarding [Haris Housos] [June 2022]
I'm going for lots of street skating since I returned from Barcelona and I really enjoy those "get-clips" street missions.
Going street skating means filming a bunch of cool clips so I edited some of them into this sweet 40 seconds video to show you some of those spots I'm skating and of course hype you up to go skate too.

Enjoy watching & #Skatehive4Life
Filming : Alekos, @Thodoris.Banis
Editing : Haris Housos (knowhow92)
Music : Morgan Heritage - Down by the River
---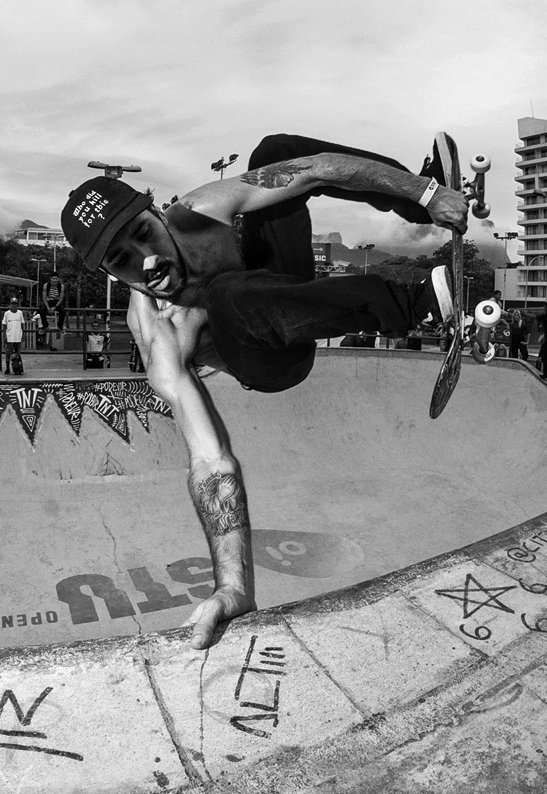 10 BnW SkatePhotos #2
Hello, Brothers! Are you ok?
I bring you a second selection of skateboarding photographs, in Black and White. This time, are photos where you worked more on the high contrast of colors and the use of shadows, to make the photos more interesting.
These photos are parts of my image archive that are from 2011 to 2016.
Espero que vocês gostem!
---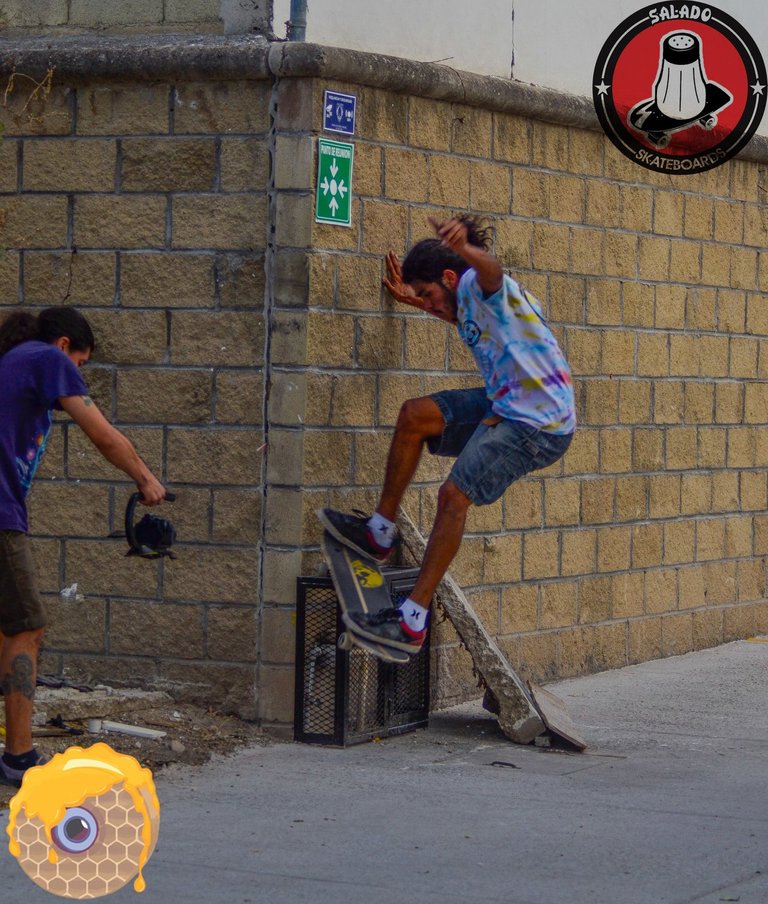 🧂🍻 SALADAYS IN THE STREETS 🍻🧂 (ENG/ESP)
🧂🍻 SALADAYS 🍻🧂
As usual, every Wednesday we go out to detonate the streets and film like crazy with the Salado Skateboards team, with the purpose of having fun and filming for the Salado video, and this Wednesday was no exception, Beto, Donaldo, dropsero_cascarero and I agreed to meet up and go out to film.
---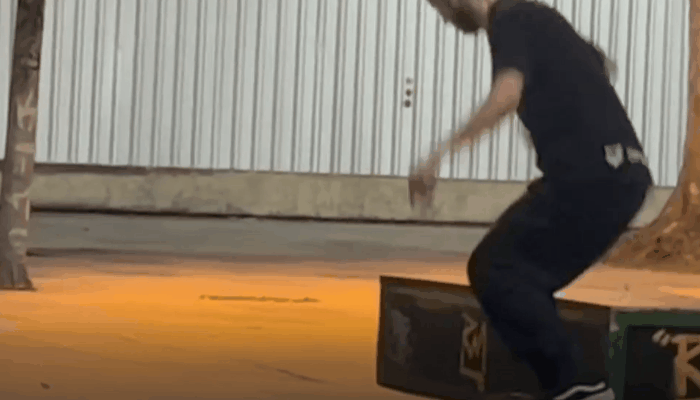 Flip back tails after RioCryptohub event
After a crypto event on rio de janeiro, passed by praca xv with my homies and landed some flip back tails
I had to try those to feel ready to go to Barcelona which i am going at. 4th july for the first time.
This is stoke right hereeeee
---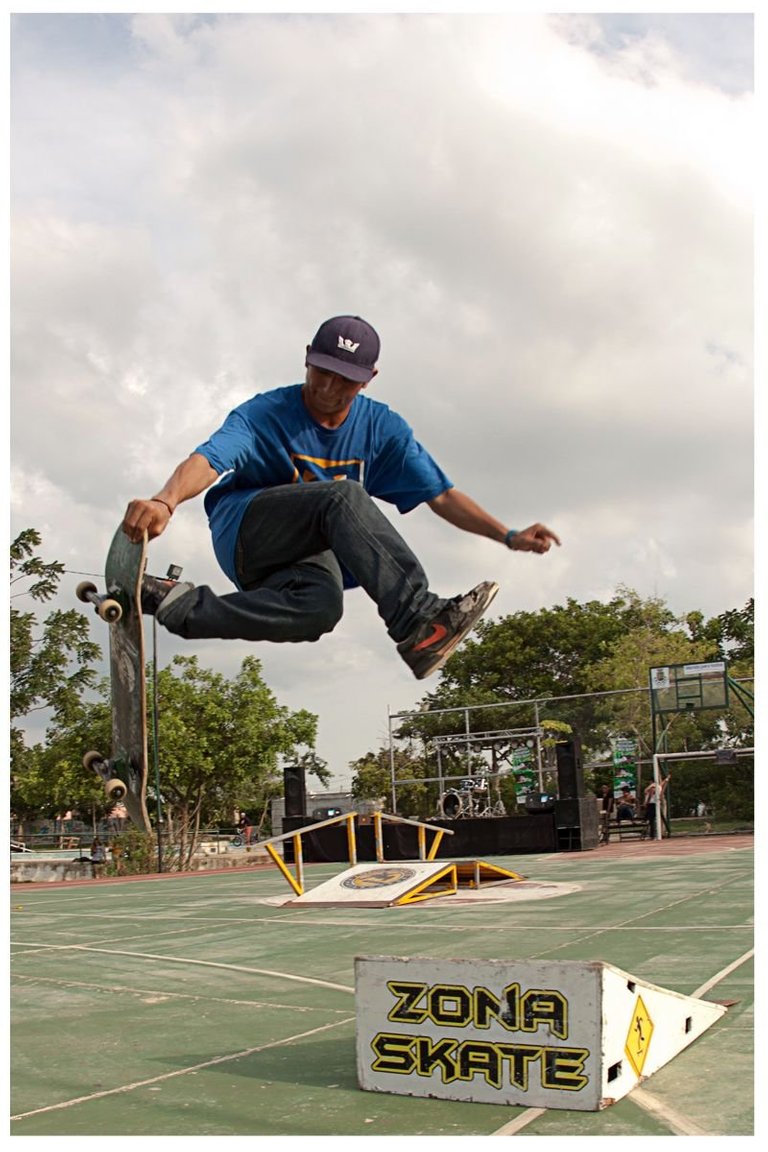 skate afternoon with some friends
Greetings, we took ramps to a basketball court to have fun with some friends from this side of the city.
several tricks came out like airwalk, indy grab, bs lipslide, over crooked among others
---
GThe Book Of Longevity In Skateboarding: Chapter 6, gymnastics to strengthen wrists and arms
The Book Of Longevity In Skateboarding are a couple of simple tips to improve health in our life and in our Skateboarding. As mentioned in chapter 5, it is not enough to learn how to fall. An important area to work on are the arms and wrists, they are usually the first to take the impact and suffer when we fall.
---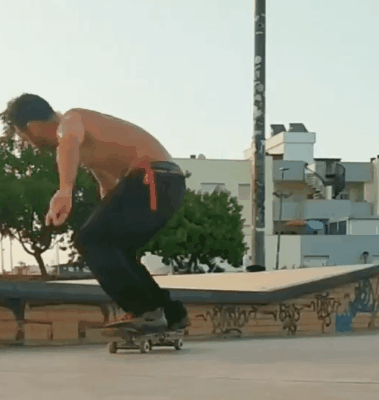 Switch backward 360 shove-it out, Aitor López
This is a new trick after 25 years of skateboarding
35 degree low curb session at Figueretes Skateplaza, Ibiza.
---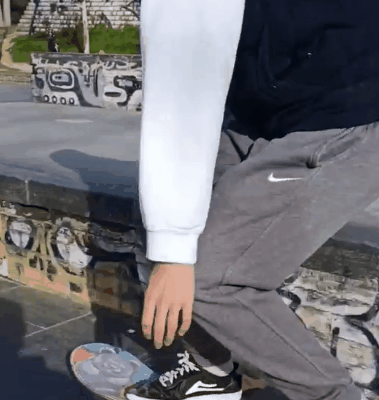 Skateplaza Tetuán day with the homies
Skateplaza Tetuán December 2020
Víctor Álvarez
Zapa
Pablo Lakitu
---
On Sundays I teach skateboarding, this is my student's first drop
Skateboarding is the only therapy I do. It's even worked so well for me that I started teaching skateboarding classes specializing in psychomotor therapy and rehabilitation.
---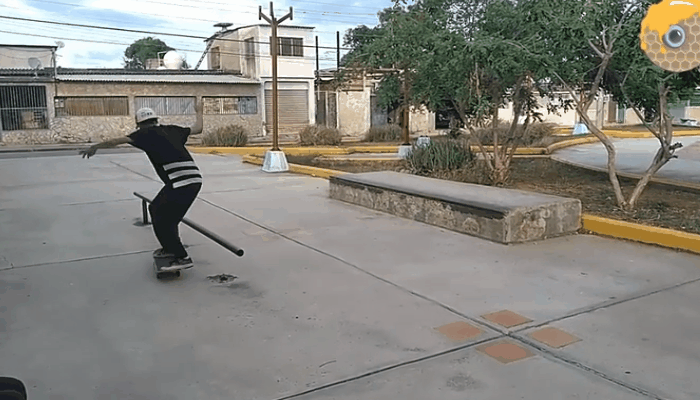 New SKATEHIVER Oscar on the channel - Learn your first Boardslide
Hello friends how are you?
Welcome to another video for my channel, today's protagonist is a new friend and he was learning to boardslide.
I was giving him some advice so that he could improve.
I'm happy to meet new skaters and help them land the tricks and it's exciting to record them and be able to share them with you.
It's always exciting to learn tricks and most of the time we always do Boardslide for the first time.
Enjoy the video.
SKATEBOARDING-NEVER-DIE.
---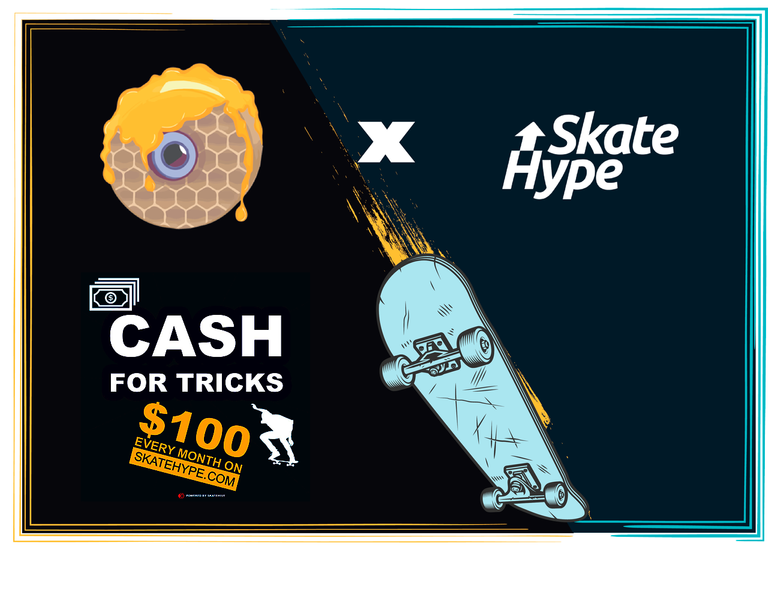 #CashForTricks Contest Highlights - Week 2
#Cashfortricks Monthly Contest
A monthly skateboarding Best Trick online contest with 100$ worth of crypto in prizes IS ON and a lot of awesome riders are #Stoked on this!
In this post we'll highlight all #CashForTricks contest entries uploaded between 7-14 June so we can get everyone hyped to go out, shred, film and participate!
---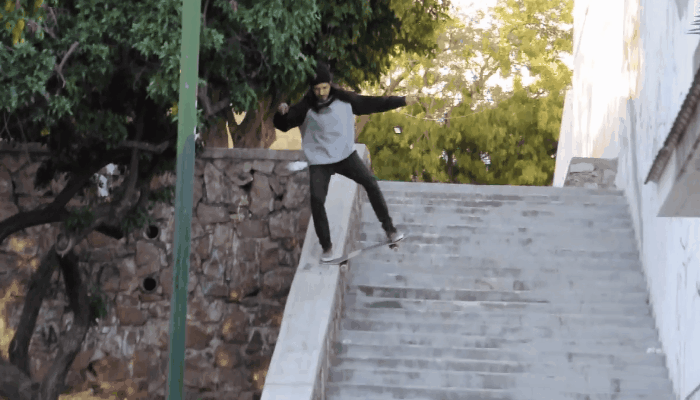 33 stair noseslide battle - Freddy Hernández || ("No somos dueños de nada" B-sides)
Another day doing some noise on the web 3.0. with other raw clips that I got to colaborate with, for the local proyect "No somos Dueños de nada". This time the main character of our blog is Freddy Hernández, an amazing and creative guy, from Manuel Doblado, a small town that is about an hour away from our local city.

Curator's look
Here are the details our curators are looking for in SkateHive's posts:
1 - Hive Spirit:
Community-engaged members who comment, offer upvotes, offer reblogs, offer good tips and ideas. They are better viewed than those who post every day and do not interact and are only eyeing rewards.
2 - Quality/effort:
You don't need to have the best lenses but it's important to make your post look awesome so readers and viewers can enjoy it the most!
3 - Original content:
The contents must be original. If it is detected that you are using 3rd party footage and claiming it's your own your content will not be selected and will not receiving rewards from our partners. Also your account might get muted from Skatehive.
4 - Evolution:
It's normal not to start in the best way and evolve over time. People who are looking for innovation, new designs, new proposals, new ideas, and who improve their work over the years are more recognized than those who do not present any kind of evolution.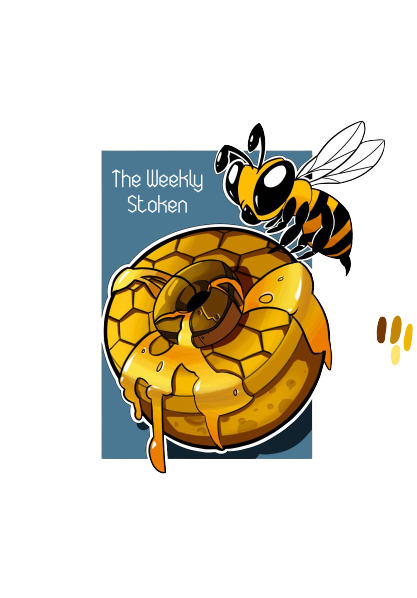 ㅤㅤㅤㅤㅤㅤㅤㅤㅤContent curated by @steemskate, @skatehive's official curation account
You can delegate to @steemskate or follow @steemskate's curation trail on Hive.vote to support the skateboarding scene on Hive.

Have you checked out @stoken ? No? Daaamn! Stoken is coming true! I am happy! 🐝❤️
---
Join the Stoken/Skatehive Discord

---
What STOKEN plans to bring to Hive 🍯

Unique name, and meme-ified branding that will stand out above the hard to find Hive brand.

Real world events tied to web3 content creation.

Attracting non crypto content creators, into web 3.0

Exciting content to bring in non crypto audience.

Focus on onboarding large, existing communities i.e: Reddit skateboarding: 385k members, and Redbull: 10 million YouTube subscribers.

NFTs. Plans include real world utility, fund raising, and future gamification.
DTF ( Decentralized Token Fund )

Stoken DAO: Decentralized voting system to allow the community to sponsor athletes, content creators, influencers, and real world events.

A new token for you to earn for doing Hive stuff!

Possibility of future airdrop of governance tokens. 

---
---
---