Vertical and Horizontal Bicycle. [ENG/ESP]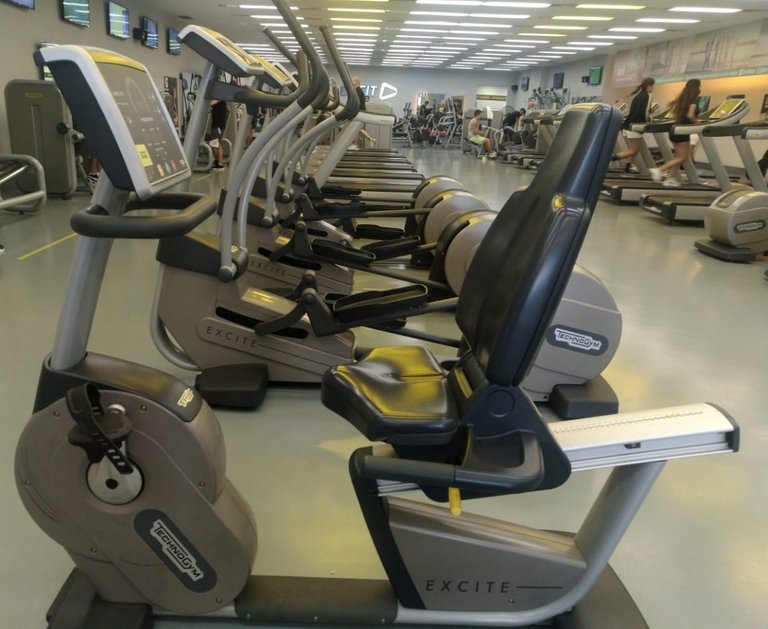 Hello friends of Hive! Happy Wednesday. There are some differences between the horizontal exercise bike and the upright bike.
Hola amigos de Hive! Feliz miércoles. Hay algunas diferencias entre la bicicleta estática horizontal y la bicicleta vertical.
These most used cardiovascular machines, both types of bicycle have things in common, for example, both strengthen the lower body. All leg muscles are worked.
Estas máquinas cardiovasculares más utilizadas, ambos tipos de bicicleta tienen cosas en común por ejemplo, ambas fortalecen el tren inferior. Se trabajan todos los músculos de la pierna.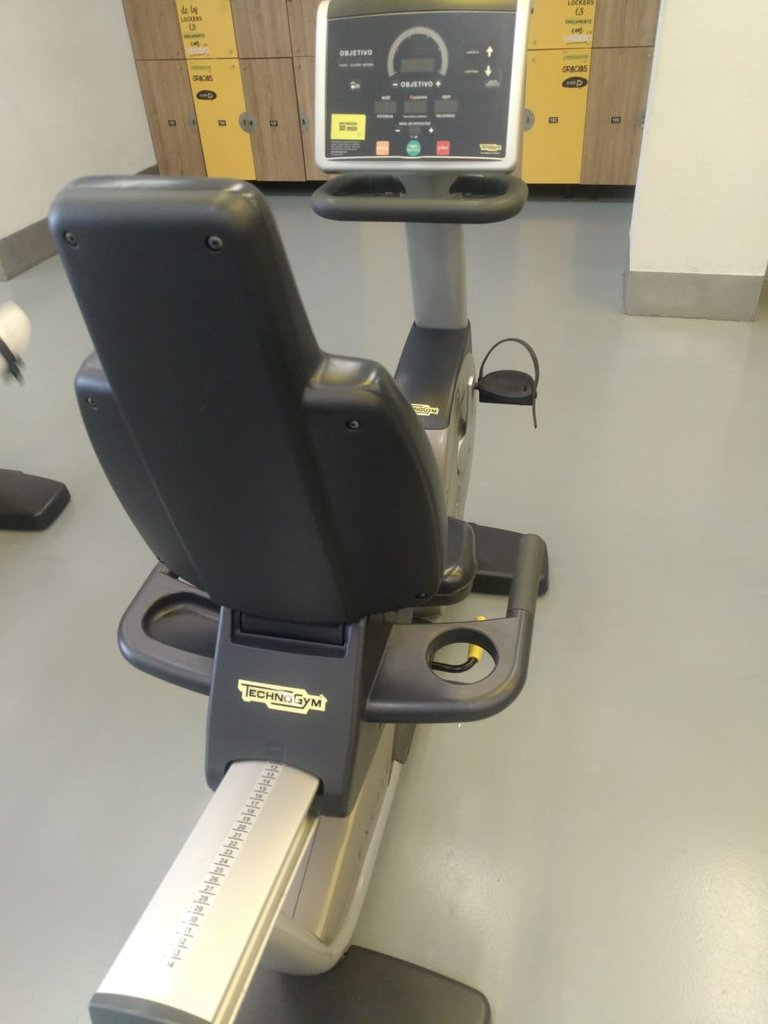 Both in the vertical and horizontal bicycle, it can be adjusted at all levels, that is, both have computers where you can adjust their speed, resistance and intensity, in addition to the height of the saddle, so it adapts to any type of bicycle. of body and its conditions. It can be used by people who are starting to do physical activity or people who have been training for years.
Tanto en la bicicleta vertical como la horizontal, se puede ajustar a todos los niveles, es decir, ambas poseen computadoras donde se puede ajustar su velocidad, resistencia y la intensidad, además de la altura del sillín por lo cual se adapta a cualquier tipo de cuerpo y a sus condiciones. Lo pueden utilizar personas que estén comenzando a hacer actividad física o personas que lleven años entrenando.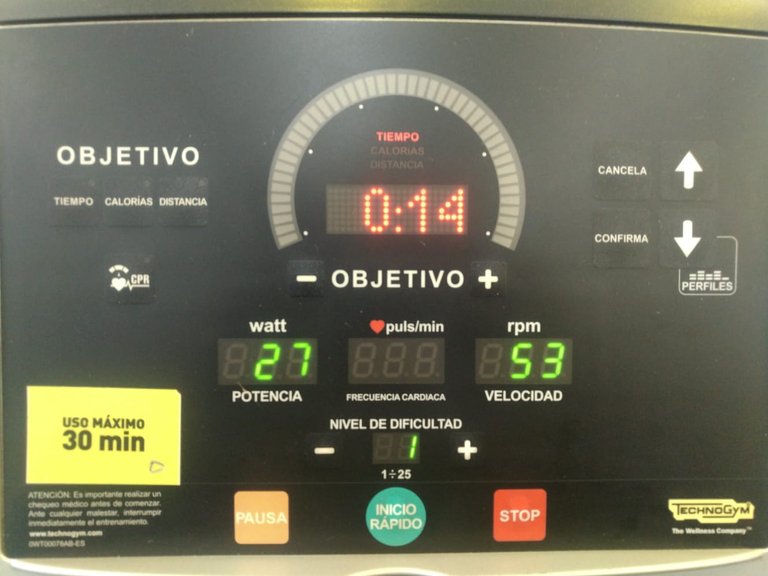 Both are low impact, by using these bikes we protect our joints from impact and by modifying the distance from the saddle, we can regulate the angles at which our knees work.
Ambas son de bajo impacto, al utilizar estas bicicletas protegemos nuestras articulaciones del impacto y modificando la distancia del sillín, podemos regular en qué ángulos trabajan las rodillas.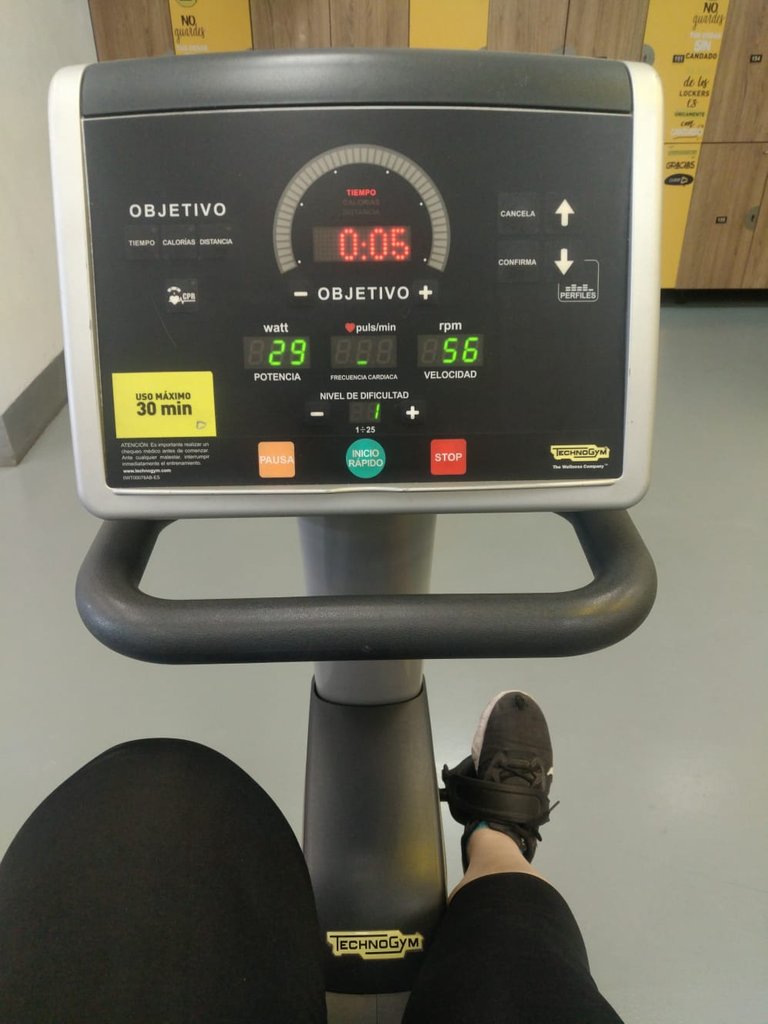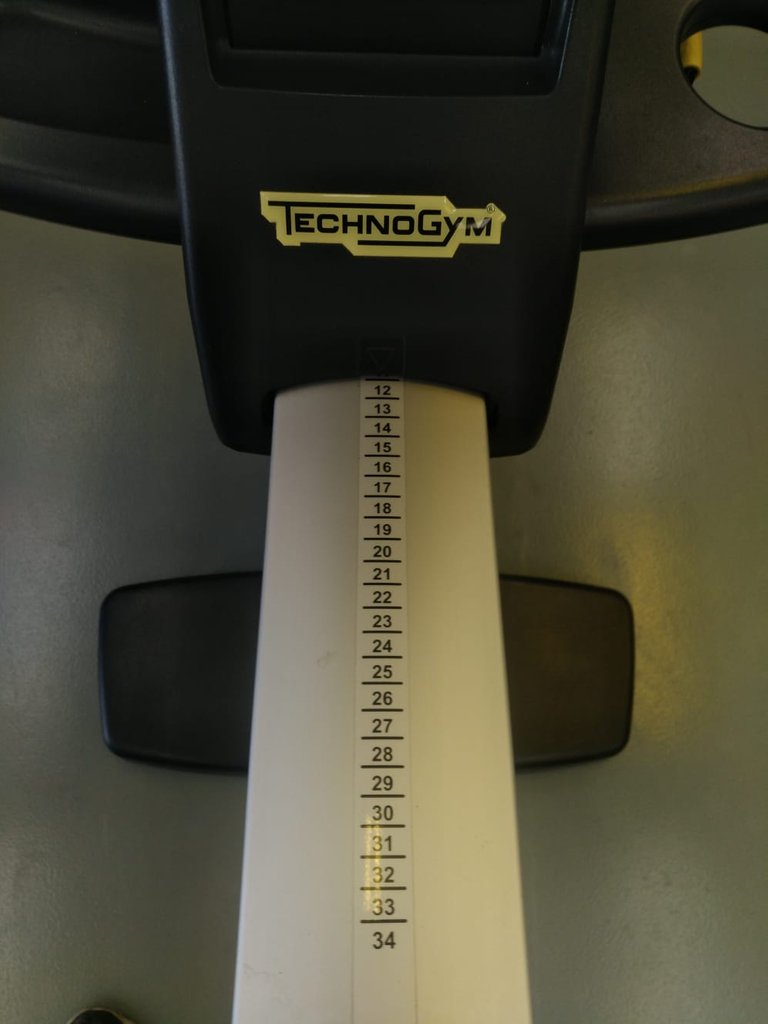 They also have in common that both improve cardiovascular capacity, doing this type of exercise is very important to maintain good health. It also reduces stress levels, improves blood pressure, respiratory function and blood circulation.
También tienen en común que ambas mejoran la capacidad cardiovascular, hacer este tipo de ejercicios es muy importante para mantener una buena salud. También reduce los niveles de estrés, mejora la tensión arterial, la función respiratoria y la circulación sanguínea.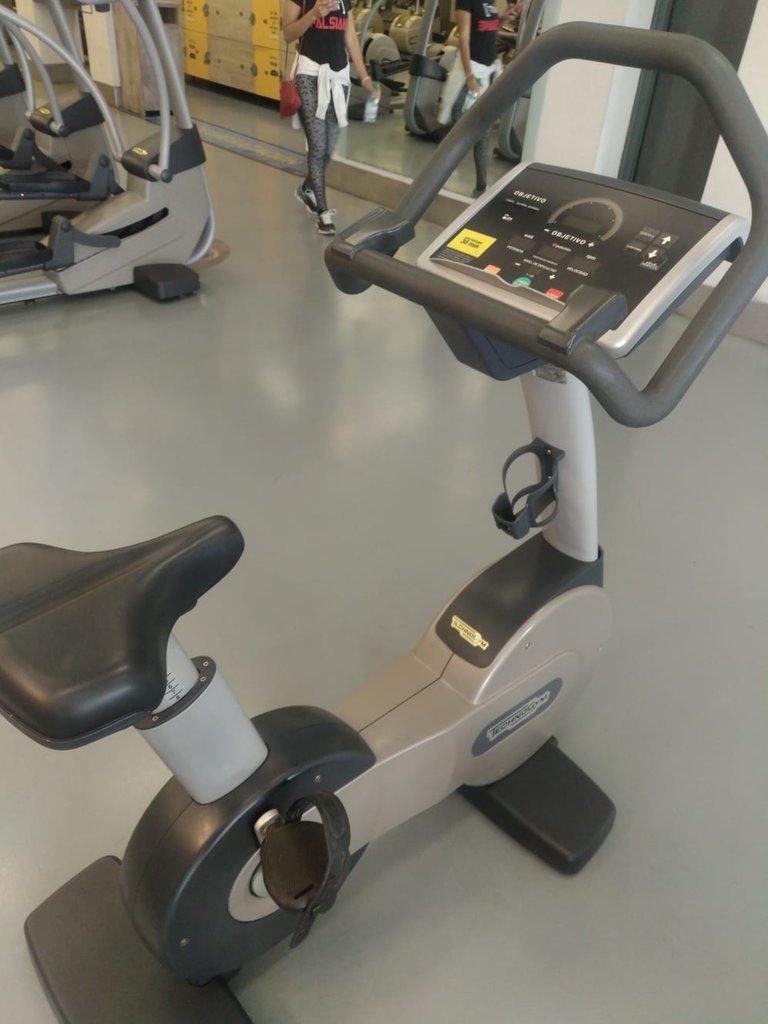 Now there are several differences between these bicycles, for example, in the vertical the abdominal and lumbar muscles are worked. These stabilize the trunk so the legs can work against resistance. The horizontal bicycle, having a backrest, is used for people who have some motor problem, back pain and is also suitable for the elderly. Another difference is that on the horizontal bicycle, only the lower body is worked, which is why fewer calories are burned, unlike the vertical bicycle, which demands a little more from the body. If you want to burn the same amount of calories on the horizontal, you would have to spend more time exercising.
Ahora las diferencias que hay entre estas bicicletas son varias, por ejemplo, en la vertical se trabaja la musculatura abdominal y lumbar. Estos estabilizan al tronco para que las piernas puedan trabajar contra la resistencia. La bicicleta horizontal al tener un respaldar, sirve para personas que tengan algún problema motriz, dolores de espalda y también es adecuada para personas de avanzada edad. Otra diferencia es que en la bicicleta horizontal, sólo se trabaja el tren inferior por lo cual se queman menos calorías a diferencia de la bicicleta vertical, que exige un poco más al cuerpo. Si se quiere quemar la misma cantidad de calorías en la horizontal, habría que pasar más tiempo ejercitando.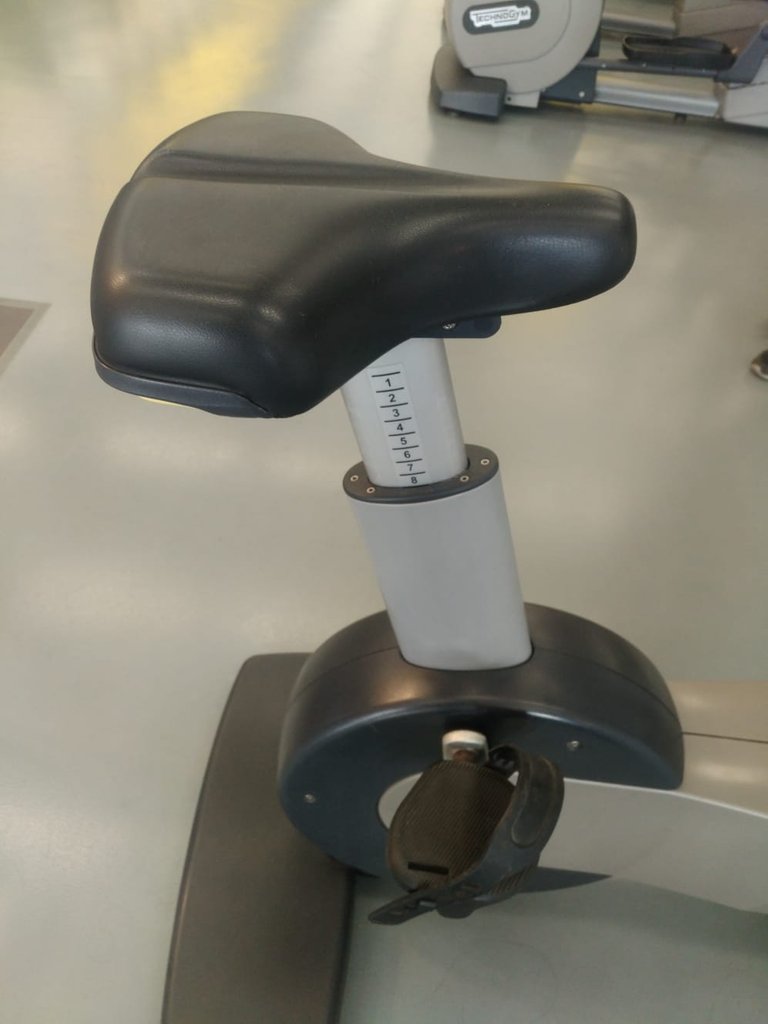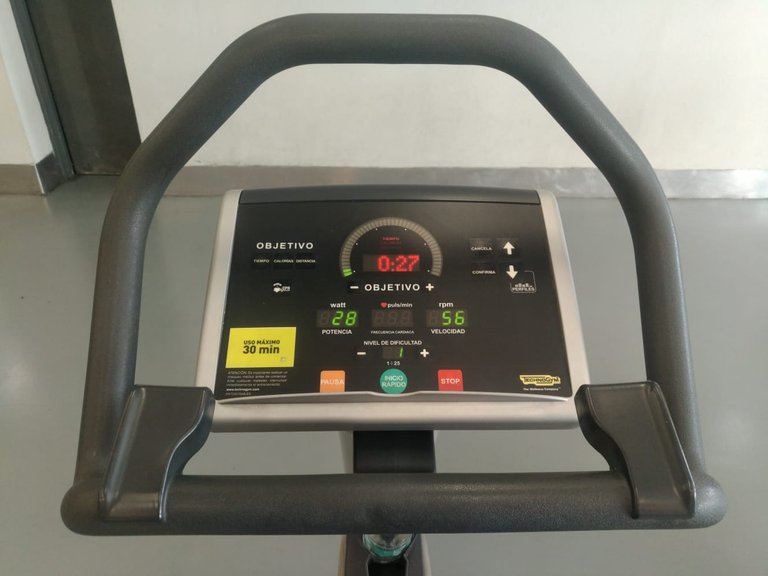 ---
---