Purchased Starbits and used Hivepay.io/swap
Purchased Starbits and used Hivepay.io/swap
Few days ago , I converted my HBD to Hive but due to some reason I am not able to power it up. So this is still in my account as liquid Hive. Since Hive price rose , so STARBITS price in comparison to Hive decreased or in other words you can buy more Starbits now for your Hive .
So I decided to use my Hive in my account but it need to be changed to swap.hive before I can buy Starbits from it. For this I used recently launched "swap" feature of Hivepay.io .
https://hivepay.io/swap look very nice interface that is very ease to use also.

As you see in above screenshot , Interface of Hivepay.io asked username and by inputting your username you get your Balances.
In "Deposit/Withdraw" you select "whether you want to deposit to Hive-Engine or you want to withdraw from it. Whatever option you choose, you can put in text box and do "swap" of tokens.
Another good thing is that you can view the liquidity of the token also in same screen and you know that "sawp" app has enough balance or not to execute your transaction.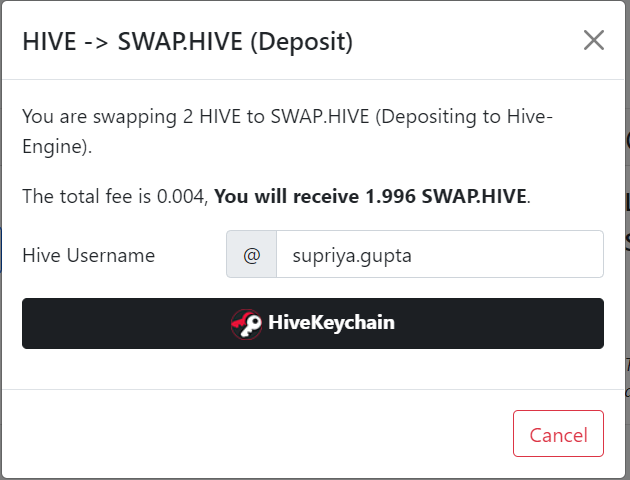 For 2 Hive swap , I received 1.996 swap.hive , .20% percent or .004 Hive is used as transaction fees , that is quite cheap in my opinion.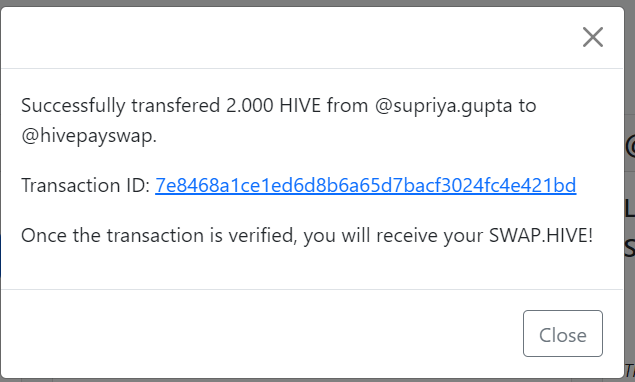 After getting my swap.hive in Hive.engine , and I already have some swap.hive in Hive-engine and I sold some earned tokens for swap.Hive.
With this I have now accumulated 165000 Starbits and I am trying to reach 1 million Starbits.
This I have some HBD also but I did not used this HBD , I am wondering if Hive goes little down then I get more Hive per HBD.

Please feel free to upvote ,comment and reblog and you can join Rising Star Game by clicking on it.
Posted Using LeoFinance Beta
---
---